Patchogue Themescape | PAC & PMLIB Annual Mural Project
In 2017 The Patchogue Arts Council and Patchogue-Medford Library came together to start an annual temporary mural on the rear of the Patchogue-Medford Library.
---
2020 Artist: Jayne Dion – Clear Visions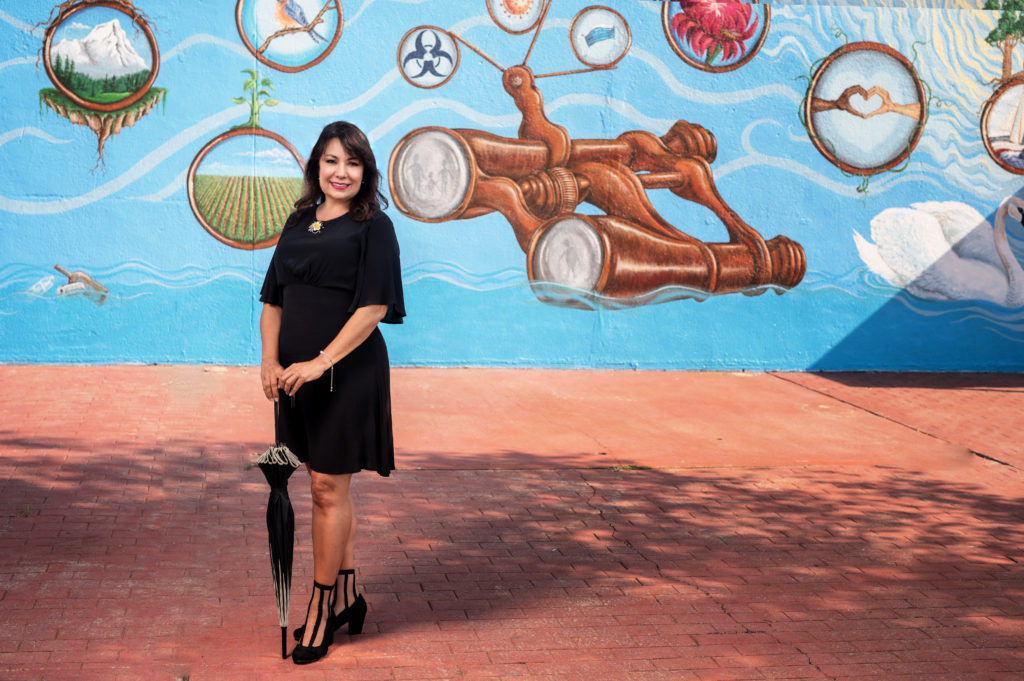 ---
2019 Artist: Katherine Kaiser – Artful Antics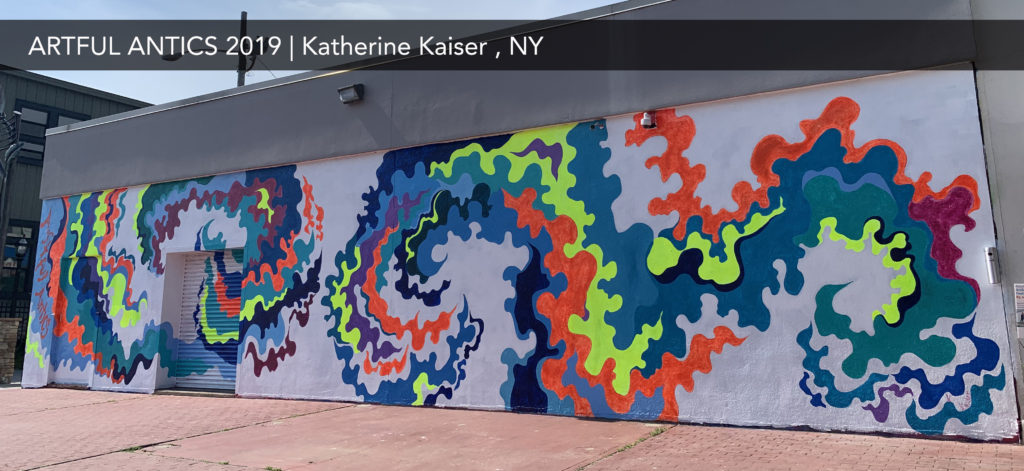 ---
2018 Artist: Michael Velt – E Pluribus Unun

---
2017 Artist: Johnny Mike – Summer of Love

---
These projects are possible with generous support from our sponsors.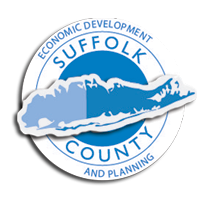 ---
Please help us continue to provide free programming and artist resources like the above!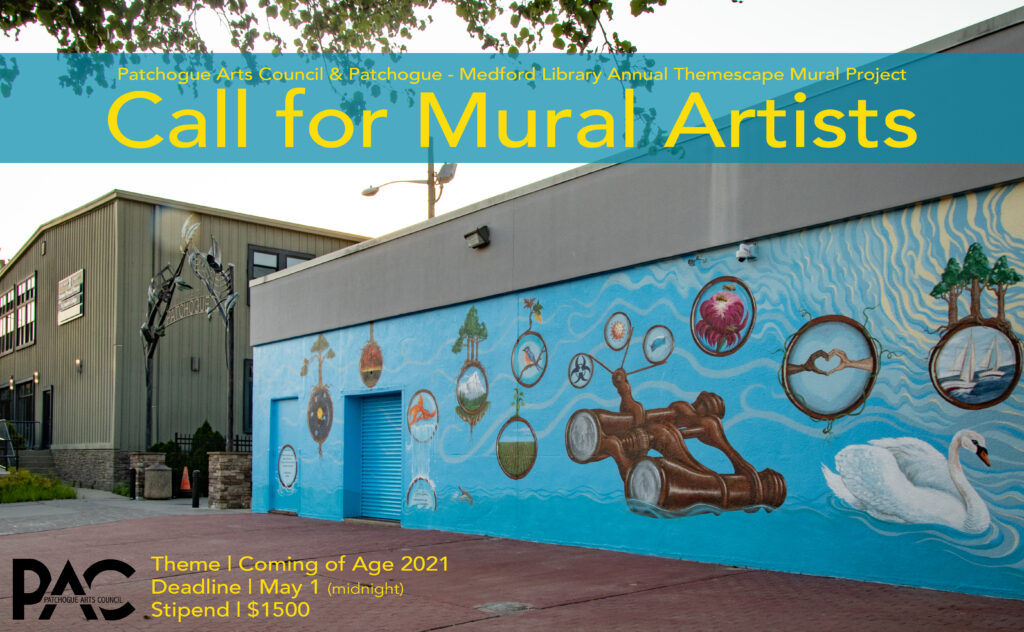 DEADLINE EXTENDED TO MAY 12 OPEN CALL FOR MURALISTTHE WALL Patchogue Arts Council, in collaboration with the Patchogue- Medford Library, is pleased to announce it is …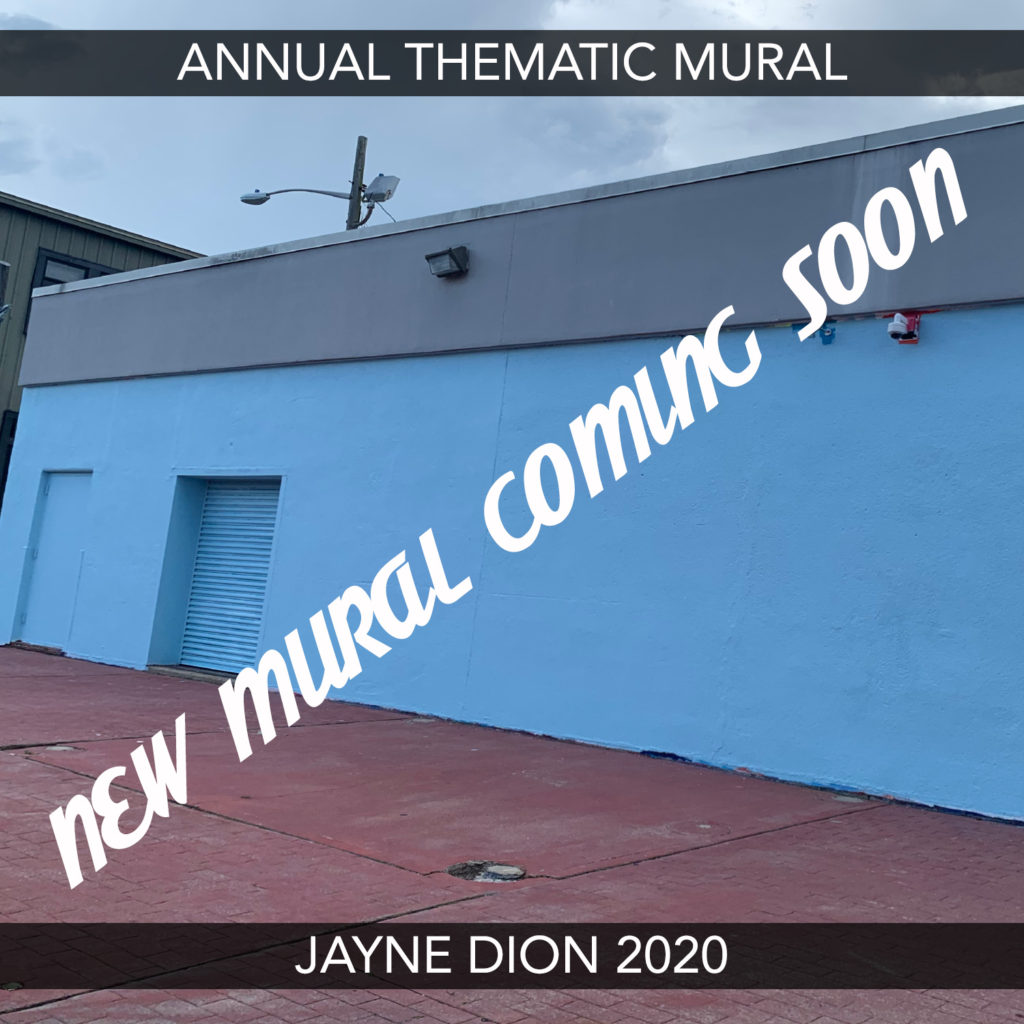 PATCHOGUE THEMESCAPE Patchogue Arts Council & Patchogue Medford Library annual mural project is on! Artist Jayne Dion will paint "Optical Guardianship" the Clear Vision 20/20 …