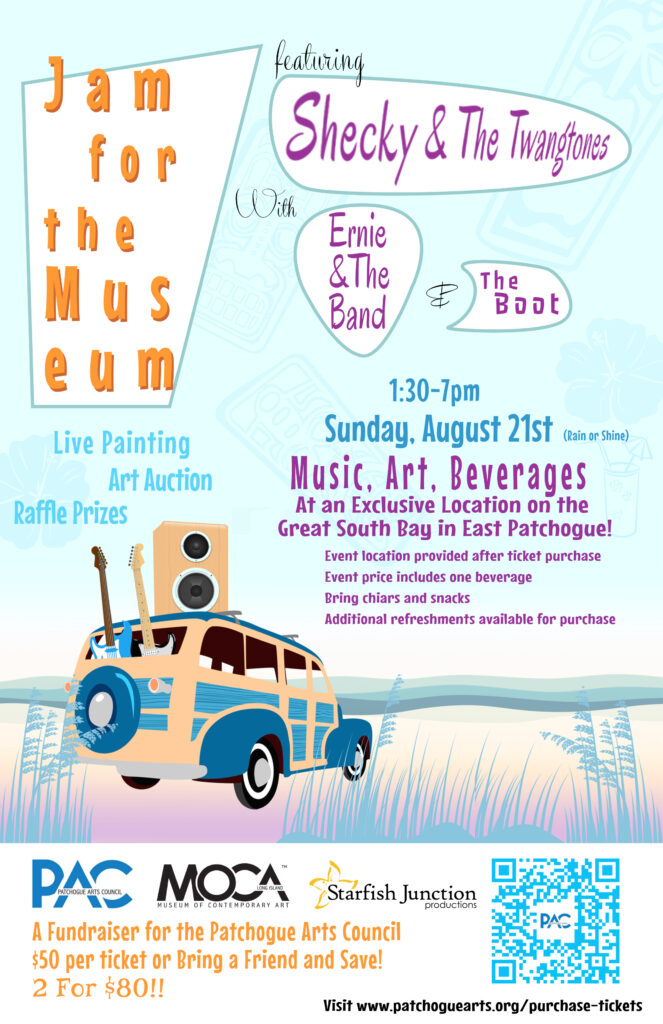 Sunday, August 21st, 1:30-7 PM
This benefit concert supports MoCA L.I. and the Patchogue Arts Council; building communities and providing opportunities for all the arts.
This summer we are going back to the beach! We are bringing you an exclusive musical experience at a private location overlooking the Great South Bay. First up, and new to the scene, The Boot will kick up some sand. Next, Ernie and the Band will jam with original and classic songs. Lastly, what would a beach party be without the surf rock sounds of Shecky and the Twangtones!
The event will be teeming with art activities including a raffle of original art and live painting by Michael Krasowitz. Check out Michael's new mural on the Southside of the Patchogue Library ( PAC's annual mural project with PMLIB)! Bring a picnic basket and your favorite lawn chair. One beverage of choice is free with your ticket purchase. Tickets are $50 each, or bring and friend and save – 2 for $80!
This is a ticketed event. Space at this beautiful location is limited, please get your tickets today by clicking the link below!
Poster art by Jennifer Berotti`
Special thanks to our generous hosts and beverage sponsor Starfish Junction!
JAM NOW DANCE LATER • TICKET SPECIAL
For every JAM FOR THE MUSEUM TICKET PURCHASED before the event, you will receive a complimentary ticket to the Mayan Magia – Dzul Dance performance at the Patchogue Theatre!
Special event sponsor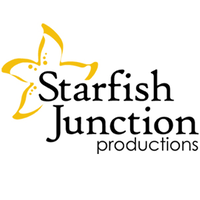 Can't join us for the event but still want to support what we do!?