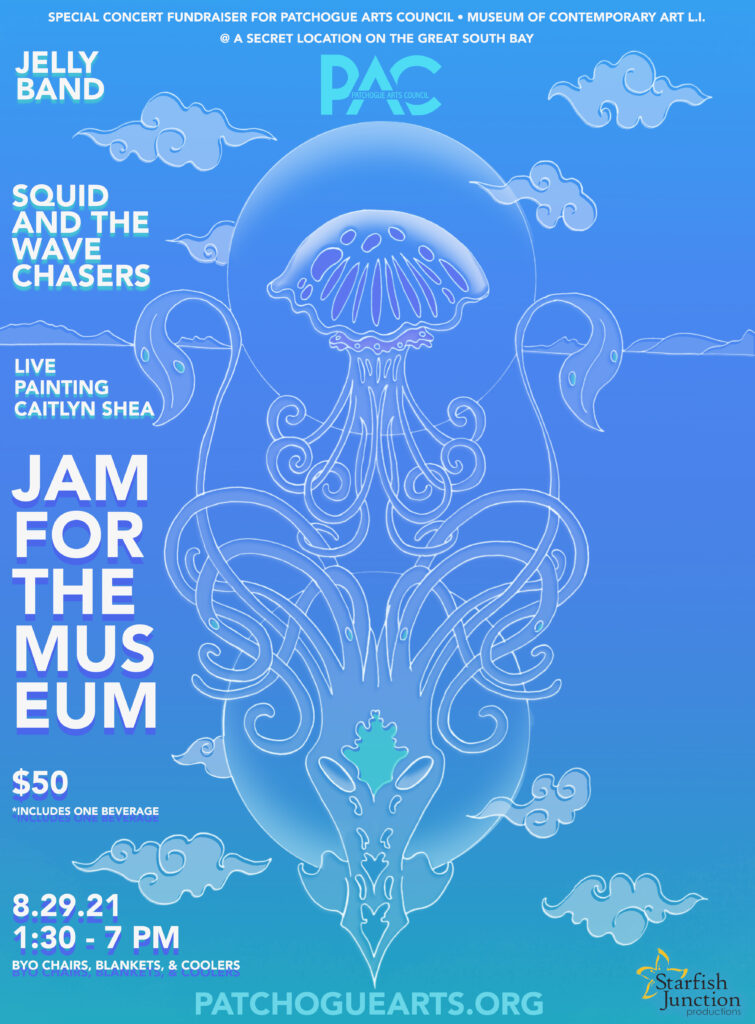 Jam for the Museum
August 29th, 1:30-7 PM
This benefit concert supports MoCA L.I. and the Patchogue Arts Council; building communities and providing opportunities for all the arts.
This summer we are bringing you an exclusive musical experience at a private location overlooking the Great South Bay. Various forms of marine life disguised as local musicians will rise up to Jam for the Museum! First up- Squid and the Wave Chasers. Sway to the ebb and flow of their original songs mixture of rock, soul and funk. Up next is Jellyband, a popular group of talented musicians who transform music from the 60's to now, into spontaneous improvisations!
The event will be teeming with art activities including a raffle of original art and live painting by Caitlyn Shae. Bring a picnic basket and your favorite lawn chair. (You better put some bread in your basket because this show is heavy on the jam!) One beverage of choice is free with your donation.
This is a ticketed event. Space at this beautiful location is limited, please get your tickets today by clicking the link below!
Poster art by Jennifer Berotti
Special event sponsor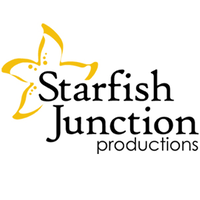 Can't join us for the event but still want to support what we do!?