Mission Statement: The mission of Patchogue Arts Council, Inc. is to ambitiously educate, support, and elevate the arts- community. This includes artists at all stages of their careers as well as supporting the development of new works and public projects through exhibitions and innovative programming that emphasize community engagement while aiding in the revitalization and sustainability of the community. The Patchogue Arts Council, Inc. is a 501(c)(3) non-profit corporation whose programming supports arts across all of Long Island.
MOCA L.I. Museum of Contemporary Arts Long Island (MoCA L.I.) is the exhibition space of the Patchogue Arts Council (PAC).By redefining PAC's exhibition space from Gallery to Museum, opportunities for the community and the artists we serve grows exponentially. PAC has always been unconventional in comparison to other arts councils. Our primary focuses are to make current and contemporary art accessible to everyone and to serve artists across Long Island. We work to create inclusiveness in all of our opportunities for Long Island's artistic communities. Through our programming, we support, promote, and encourage early, mid-career, and established artists working in all media and all walks of life.
Diversity: Patchogue Arts Council is committed to shaping diverse, inclusive, and equitable arts in education community. We strive to create a welcoming and affirming environment where all individuals feel a sense of belonging. We strongly encourage applications and participation from perspectives that have been historically underrepresented within our society, including but not limited to individuals who identify as BIPOC (Black, Indigenous, People of Color), individuals who identify as part of the LGBTQ+ community, and individuals with disabilities*.
*PAC understands these identity categories can be viewed as an umbrella terminology and
should not be used when referencing a specific group or population. If you are mentioning a specific population or
individual within these communities, use specific language to be as accurate as possible.
A LITTLE HISTORY | THE SPARK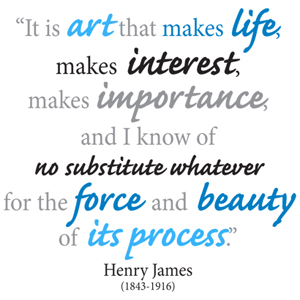 When a few folks met around a kitchen table to talk about how to cultivate the art scene in Patchogue, little did they know that they were to about to play an integral role in the cultural renaissance of their community. However, with the launch of the Patchogue Arts Council, the contagious enthusiasm and dedication of the founding members created an extraordinary organization that is now engendering an optimism about Patchogue and serving as a model for arts groups across Long Island.
The Patchogue Arts Council (PAC) provides artists of all mediums with opportunities to share their work, network with other creatives, and participate in arts advocacy initiatives. Our service, membership and programs reach the entire L.I. community and beyond!

The Patchogue Arts Council is located at 20 Terry St., Suite 116, Patchogue NY. For more information visit www.patchoguearts.org. Email [email protected].
ABOUT PATCHOGUE
Nestled on the shore of the Great South Bay, midway between Montauk and Manhattan, the Patchogue Village enjoys a restored 90-year-old performing arts theatre, Artspace Lofts, numerous galleries, live music, vibrant and varied restaurants, microbreweries, and modern media. With a walkable downtown, affordable housing, easy access to Fire Island and NYC, it's no wonder that artists are flocking to Patchogue.
PATCHOGUE LINKS
THEATRE – Patchogue Theatre for the Performing Arts –  patchoguetheatre.com
PLAZA CINEMA – Plaza Cinema & Media Arts Center – plazamac.org
CHAMBER – Greater Patchogue Chamber of Commerce. Inc. – patchogue.com
FOUNDATION – Greater Patchogue Foundation, Inc. – Foundation
LIBRARY – The Pat-Med Library – pmlib.org
BID – The Patchogue Village Business Improvement District
VILLAGE – Incorporated Village of Patchogue – patchoguevillage.org
We gratefully acknowledge the Indigenous people on whose ancestral homelands our community, our homes, our businesses, and our public spaces are situated.