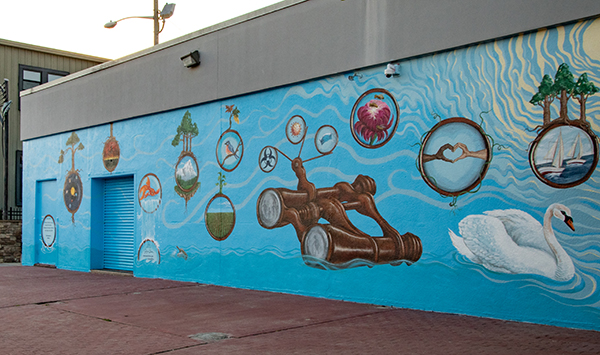 This year's mural was inspired by the Patchogue Arts Council festival season theme Clear Vision 20/20 . In a time when it is becoming impossible to distinguish between fact and fiction, where journalists are accused of reporting fake news and where we are bombarded with misinformation, it is obvious what we need is Clear Vision. PAC's 2020 programming and exhibitions will examine variations of vision- including clarity, veracity, integrity, ambiguity, and ingenuity.
---
CLEAR VISION 20/20 SCULPTURE GARDEN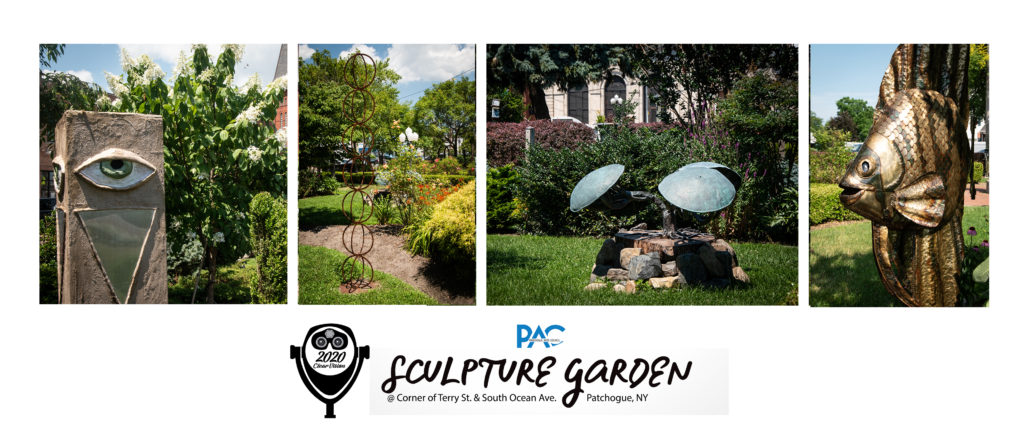 Located on the corner of Terry Street and South Ocean, Patchogue
A Patchogue Arts Council, Village of Patchogue & Patchogue Garden Club collaboration.
---

---
Please help us continue to provide free programming and artist resources like the above!