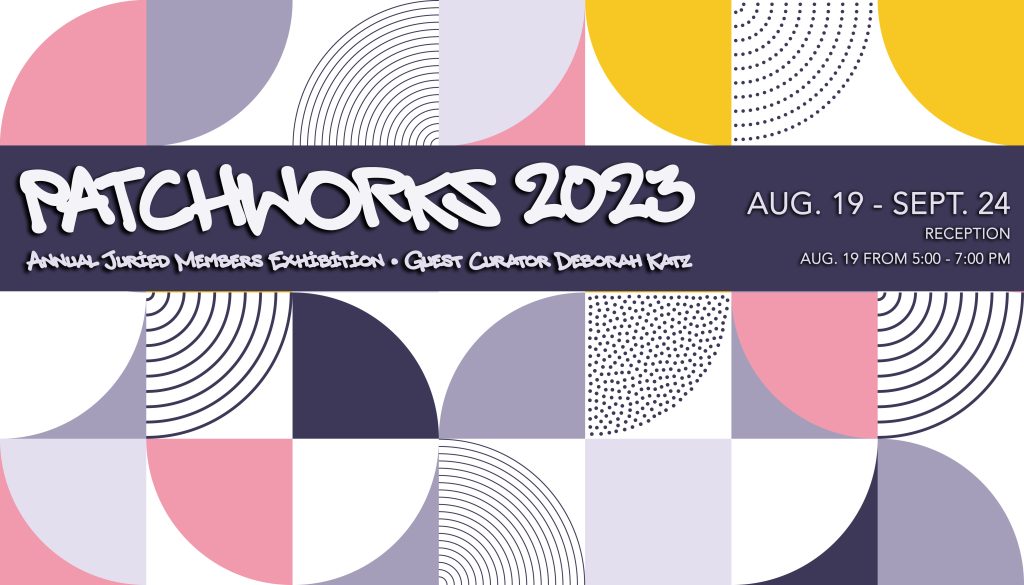 August 19 – September 24, 2023
Reception: August 19 from 5:00 – 7:00 PM
SUBMISSION DEADLINE | AUGUST 1, 2023
The Patchogue Arts Council is pleased to announce it is accepting submissions from current Patchogue Arts Council members for inclusion in its Annual Juried Members Exhibition entitled Patchworks 2023. The exhibition will run from August 19 – September 24, 2023 with an opening reception on August 19 from 5:00 -7:00 PM. We are pleased to announce Deborah Katz, curator at the Alfred Van Loen Gallery, will guest curate this annual exhibition.
The Annual Juried Members Exhibition gives all current members of the Patchogue Arts Council the opportunity to exhibit their artwork at MoCA L.I., located at 20 Terry St. Suite 116, in Patchogue, NY. There is no submission fee, and artists are invited to submit up to two works of art in any medium. The exhibition highlights the many talents of the Patchogue Arts Council members, exhibiting a mixture of painting, sculpture, photography, and more. 2023 marks the twelfth year PAC has held an exhibition exclusively for its members. This is a juried exhibition, submission does not guarantee participation. All artists will be notified of the jurors selections.
Not a member? You can become a member at the time of submission.
You don't have to live in Patchogue to be a member either! Our membership includes artists near and far – from Montauk to Germany!
Submission are ONLY accepted online!