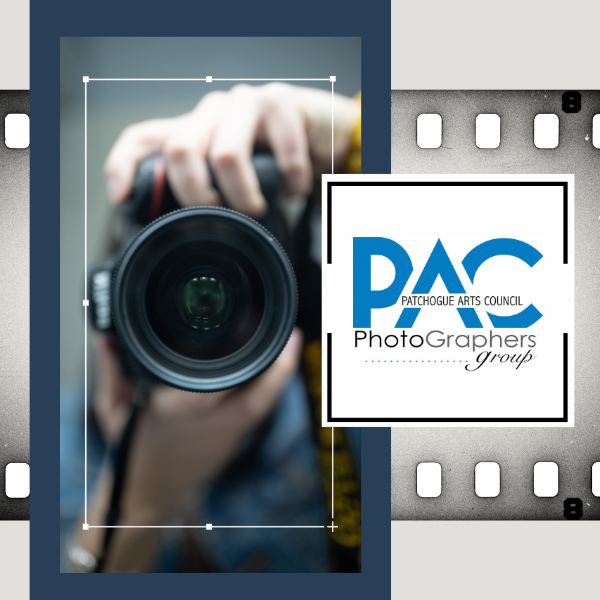 The

PAC Photographers Group (PACPG)

was established as an artist group dedicated to beginner, advanced amateur and professional photographers to foster growth and learning of the art of photography.
All members of PAC are welcome to join PACPG too!
There are no additional fees.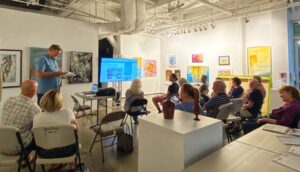 Want to join PAC Photographers Group?
Click here for a paperless, digital form for registration or renewal or complete the document here and send the form on the address listed on the form. NOTE: You must be a PAID member of Patchogue Arts Council to join PACPG. See PAC's membership page to join.
---
What does PACPG do?
MONTHLY CONTESTS:

Option to participate in and vote on monthly, themed photography assignments. (See below for this month's contest.)
MONTHLY FIELD TRIPS:

Meet up with your local photographers, network, experience places you've never been, and to most importantly, capture beautiful images. (See below for upcoming field trips.)
FACEBOOK GROUP PAGE:

Join here!
CRITIQUES: Feedback of your work based on your monthly contest submission.
BEGINNER LESSONS: Opportunities to better your understanding on camera operation, cropping, basic lighting, etc.
ADVANCED LESSONS:

Learning Adobe Photoshop/Lightroom, advanced camera operation, framing, etc.
GUEST SPEAKERS:

Professionals in the field of photography, guest speakers, etc
PHOTOGRAPHY NEWS: Announcements, exhibition opportunities, and more!
NEWSLETTER:

Click here to subscribe to our newsletter or subscribe above.
PHOTO SUBMISSION OPPORTUNITIES: Want to have your photography featured among our 100+ newsletter subscribers, on PAC's Instagram page or in PACPG Facebook page? Click here to upload your images for consideration.

PACPG meets on the second Wednesday of each month.
The next meeting will be Wednesday, September 14th, 2022 at 7:30 pm in person, unless otherwise noted.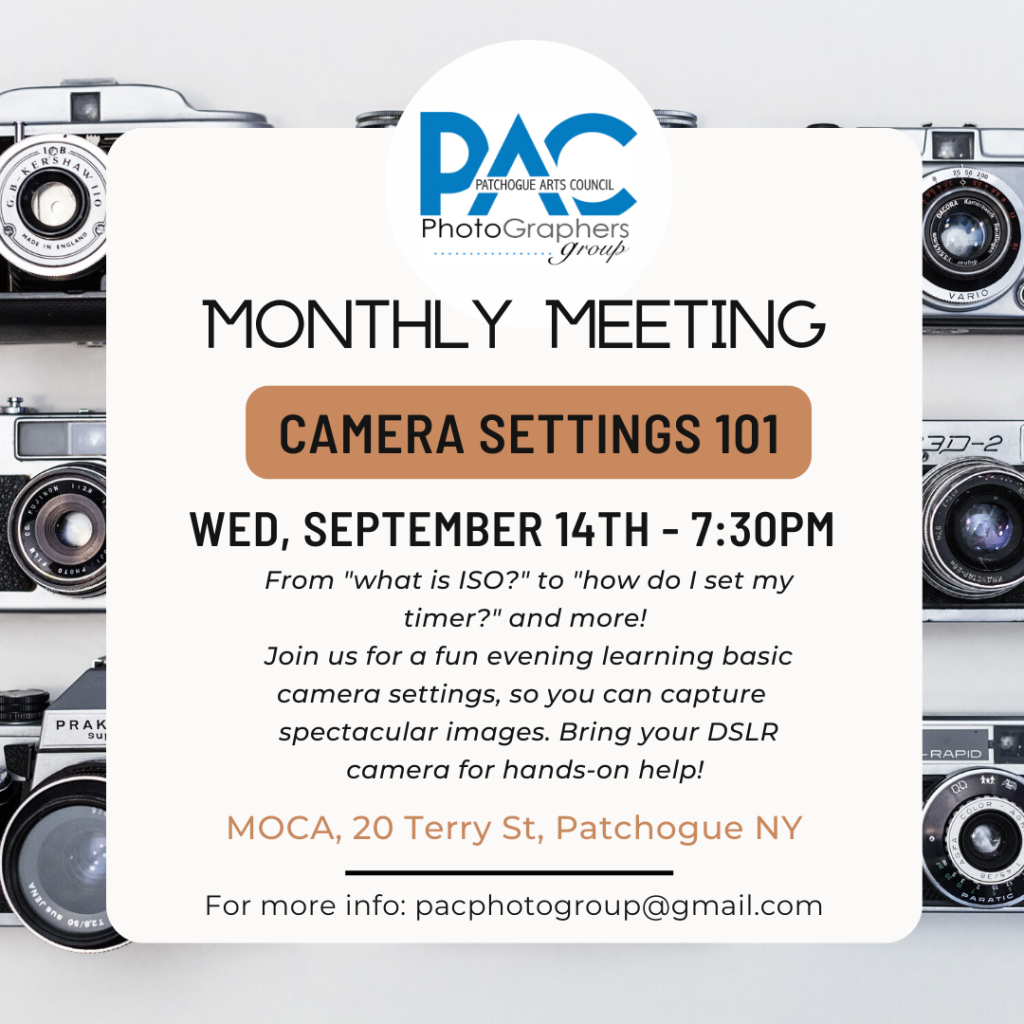 September's meeting will be held at:
MOCA: 20 Terry St, Patchogue NY
Upcoming 2022 Meetings will be:
Wed, Sept 14th- "Camera Settings 101" Class (MOCA)
Wed, Oct 12th- "PAC-tography Challenge" Slide Slam (Virtual)
Wed, Nov 9th- "Still Life" Class (PatMed Library)
Wed, Dec 14th- Holiday Potluck Party
Wed, Jan 11th, 2023- TBA
Wed, Feb 8th, 2023- TBA
Wed, Mar 8th, 2023- TBA
Wed, April 12th, 2023- TBA

Each month PACPG holds a monthly photo contest.
See below for this month's theme.
Non-PACPG members are invited to send in their photos too.
Smart phone images acceptable.
Images will be rated and critiqued 48 hours prior to the monthly meeting and that information will be shared at the monthly meeting.
Before submitting, please read all contest submission rules.
Contest Rules:
As of new contest rules starting June 2022, there will be two contest themes each month.
One theme that allows digital enhancement and the other that does NOT allow digital enhancement. Both categories will be judged separately and there will be one winner for each contest.
Artists can ONLY submit ONE image to ONE of the two contests.
Choose a theme you like and submit to just ONE.
Photos must be taken between October 12, 2022 and submitted by midnight, Sat, November 5th, 2022. (NOTE: There is NO monthly contest for September. We are instead replacing the contest with our 1st Annual Great Smart Phone PAC-tography Challenge. See below for details.
Images must be sized and submitted 1200 pixels on the long side (maximum).
Do NOT remove the EXIF information. Name information can be removed.
NOTE: Any submissions that do not meet the above requirements are subject to rejection.
Outside judges will occasionally rate and critique the month's contests. Some month's contests will be voted on by the membership. For more info on outside judging criteria, click here.
Please submit your images HERE. (Link active when contest themes announced)
For past contest winners and images, click here.

There will be NO themes for September.
In place of the September monthly contest, we invite you to participate in:
The Great Smart Phone PAC-tography Challenge.

For more info and how to register for our 1st Annual Great Smart Phone PAC-tography Challenge, click HERE.

Field Trips are open to all PACPG members. Currently there are no Field Trips scheduled at this time. Stay tuned for upcoming Field Trips.
PACPG Field Trips are a great way to network and meet your fellow members, as well as a great opportunity to learn something new or to ask questions about your camera/photography knowledge.
RSVP not required (unless otherwise noted), but always appreciated.
PACPG members can bring guests, but please RSVP for your guests in email.
Field Trips are held weekdays and weekends to accommodate schedules of all PACPG members.
A waiver MUST be signed for all Field Trips and must be printed and signed by anyone attending.
We HIGHLY suggest filling out the paperless, digital waiver in advance here.
If you have an issue accessing the digital waiver, please print out, sign, and bring the waiver with you the day of the Field Trip. Click to access Waiver.
---
PAC Photographers Group Committee
Titus Kana – Founder/Chairman
Jeff Macholz– Correspondence Coordinator
Harold Naideau– Education Coordinator
Holly Hunt– Events Coordinator

ABOUT THE PATCHOGUE ARTS COUNCIL – The Patchogue Arts Council, Inc., was formed to encourage, support, and promote the arts while aiding in the revitalization and sustainability of the community. The Patchogue Arts Council, Inc. is a 501(c)(3) non-profit organization whose focus is to serve the greater south shore of the Town of Brookhaven. The Patchogue Arts Council is located at 20 Terry St., Suite 116, Patchogue NY and is open Thursdays and Fridays, 2:00 –7:30 PM, Saturdays and Sundays, 1:00 – 5:00 PM. For more information visit www.patchoguearts.org, call 631-627-8686, or email info@patchoguearts.org.
Our Mailing Address is:
Patchogue Arts Council Photographers Group
20 Terry Street, Suite 116
Patchogue, NY 11772
PACPhotoGroup@gmail.com
Like us on Facebook
631-627-8686