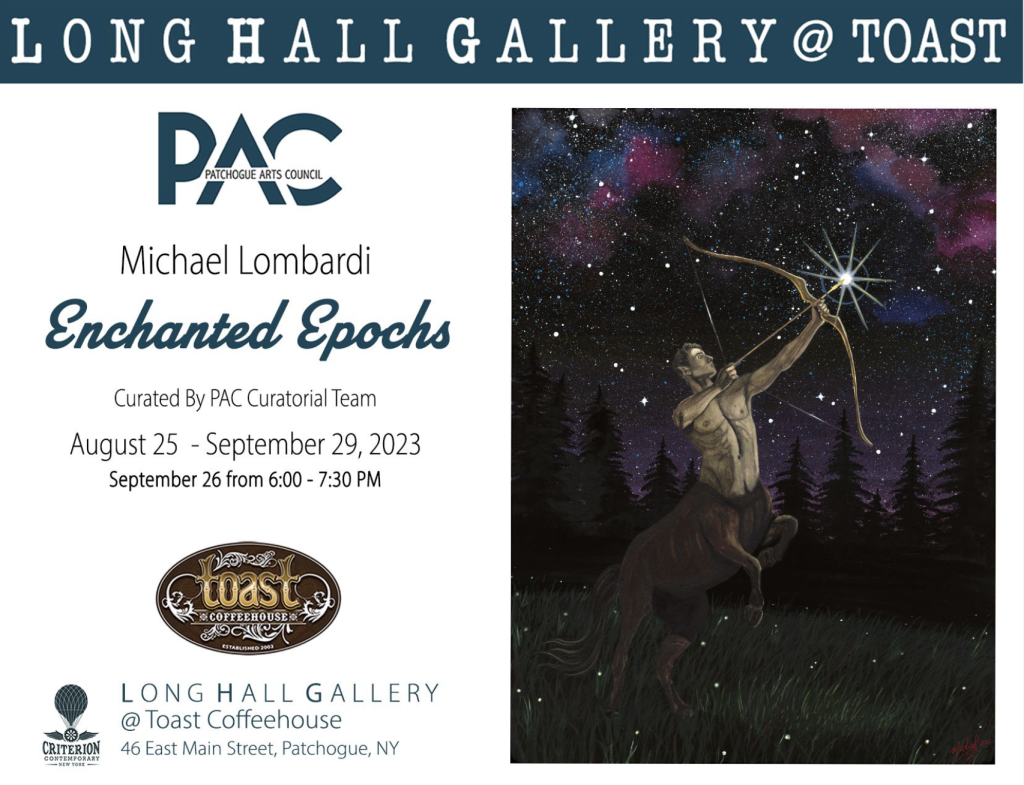 Enchanted Epochs | Michael Lombardi
Curated By PAC Curatorial Team
August 25 – September 29, 2023
RECEPTION | September 26 from 6:00 – 7:30 PM
There is light and dark in this world. This contrast is prevalent in my work, which focuses on portraits ofmythological creatures, ancient deities, and other classic architypes and their relationship to modern society. I want my work to showcase that the themes imbedded in ancient myth still have a place in contemporary culture. The draw to mythology came from childhood. As a child, one seeks answers to questions that are around them; I delved deeper into my study of mythology for answers. This recurring theme of light and dark in world mythology is why I chose to work primarily in watercolor. I am able adjust the amount of water to getboth sheer and opaque coverage, creating a play on light vs. dark in my work. I use this to draw focus on the still relevant themes and significant impact that ancient myth has on people and pop culture today.
Michael is an artist who works predominately in watercolor. His artwork focuses on birds, fantasy and mythology. Michael has had a passion for world mythology, mythical creatures and the occult from a young age. He is driven and inspired by his continued study of these topics, as well as their representation and influence on pop culture. Michael is using his art and experience as a Tarot reader, in combination with hisstudies, to develop an Oracle deck. He studied fine art at Suffolk Community College and is a proud member of the Long Island artist community. His work is often represented at a variety of local events, as well having been featured at several shops including Soul Brew in St. James, Great South Bar in Patchogue, and the Hewlett-Woodmere Public Library. Michael has received honorable mention at Farmingdale Village's Art in thePark and 2nd place in the watercolor category at Sayville's Art Walk.
@fantasy.art.by.michael
Avian Visions is part of the Patchogue Art Council's PAC P.O.V. Festival season;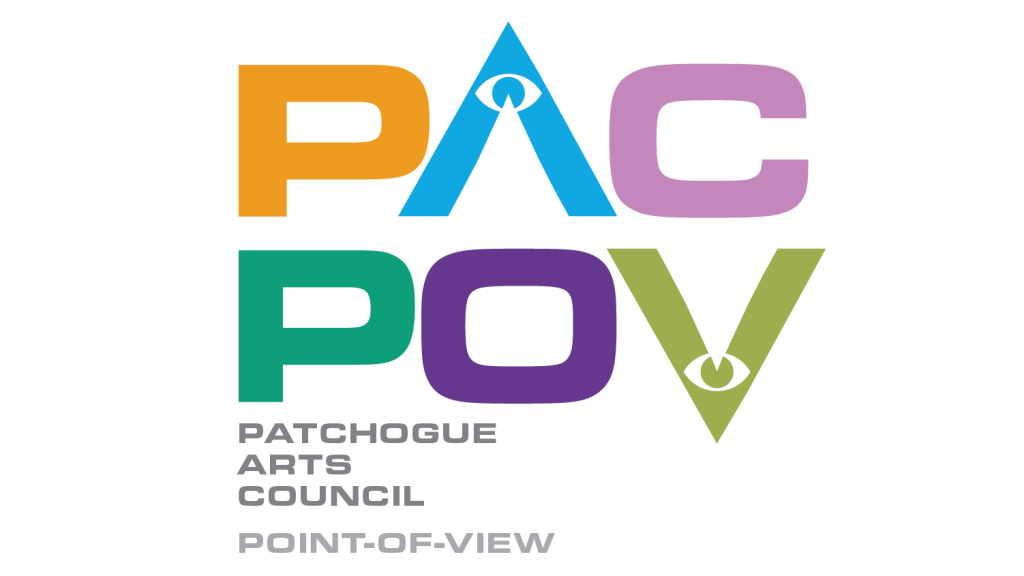 PAC P.O.V. | Boundless horizons formed from infinite centers.
Every person has a unique set of life experiences affecting the way they look at the world. Some take their experiences and turn them into unique expressions that we call art. Art, then, is a unique expression from a distinct point of view. These works of art are given to a world of individual viewers whose interpretations are based on their unique experiences. A myriad of artworks and an infinite number of interpretations. For 2023 PAC-MoCA L.I. will explore through events, open calls, and curated exhibitions the infinite possibilities of what art can be.
Special thank you to our gallery partnership with Toast!