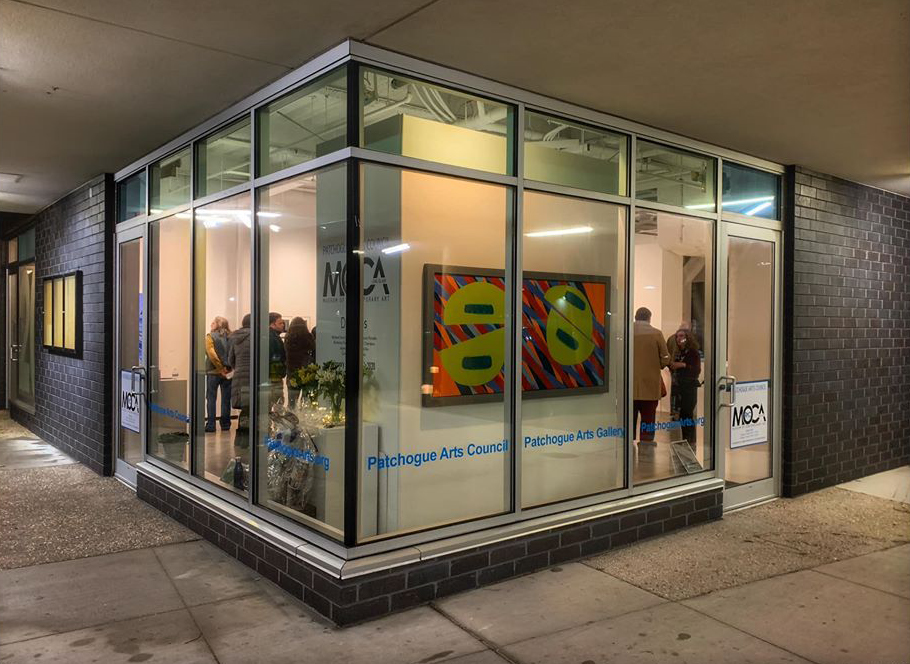 Museum of Contemporary Art Long Island Hours:
· Thursday & Friday:
2:00 – 7:00 PM
· Saturday & Sunday:
1:00 – 5:00 PM

Please note masks are required upon entry into the gallery and guests are expected to practice established ample social distancing protocol.

Hand sanitizer is available throughout the space.
---
Current Exhibition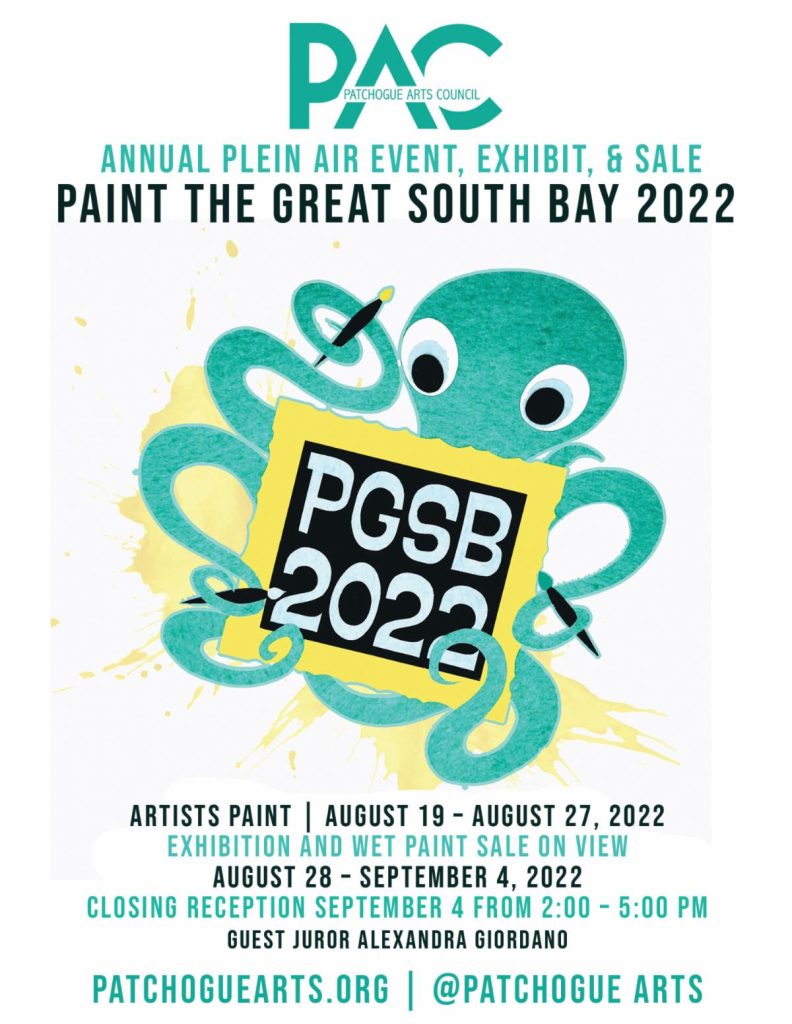 Coming Soon to MoCA L.I
PATCHOGUE ARTS COUNCIL • MOCA L.I.
Resonance
Toby Buonagurio • Michael Mastermaker • Filiberto Perez
Curated by John Cino
September 10 – November 6, 2022
Reception: September 17, 2022, 5:00 – 7:00PM
Coffee with a Curator: October 1 from 11:00 – 12:00PM
Resonance on view at MoCA LI from September 10 – November 6 taps into what Joseph Campbell calls the mythic imagination. As early as the Paleolithic era, artists have created images of an alternate reality, drawings of birdmen and sculptures of lion-men come to mind. From these roots sprang the ancient gods, creatures of fantasy and later surrealism and science fiction. The artists of Resonance each tap into the mythic imagination in their own way.

Toby Buonagurio is a sculptor of ceramics, whose work takes inspiration from contemporary culture's interest in robots, superheroes and shape shifters often casting an iron glance to Pop culture. Here pieces are finished with bedazzling surfaces created through multiple firings and applications. Her work has been exhibited in over two dozen solo shows in the US and internationally and has been included in nearly 300 exhibitions. Public commissions included an installation of 35 pieces for the MTA in Times Square – 42 Street subway station (2005-2008) and "Earth, Air, Fire, Water" (2010) at the Simons Center for Geometry and Physics at Stony Brook University.
Michael Mastermaker draws inspiration from the world of comic books, monster movies, and adventure films, and has worked in comic book illustration and storyboarding. His illustrations have become parts of card sets for Star Wars, Marvel, X-Men, Walking Dead and most recently, Stranger Things.

Filiberto Perez recalls his Mexican heritage in works that bring Aztec culture to contemporary life. Since coming to the US his works have been exhibited throughout Long Island.
Join us for a special lecture with curator John Cino and artists from the MoCA L.I. exhibition Resonance. This lecture is offered in hybrid. In person: MoCA L.I. @ 20 Terry Street, Patchogue
On Zoom: https://us06web.zoom.us/j/88149136442?pwd=dlJCNk1UTjgrVnZxbU1SSURXa1Zkdz09
Meeting ID: 881 4913 6442 | Passcode: 406822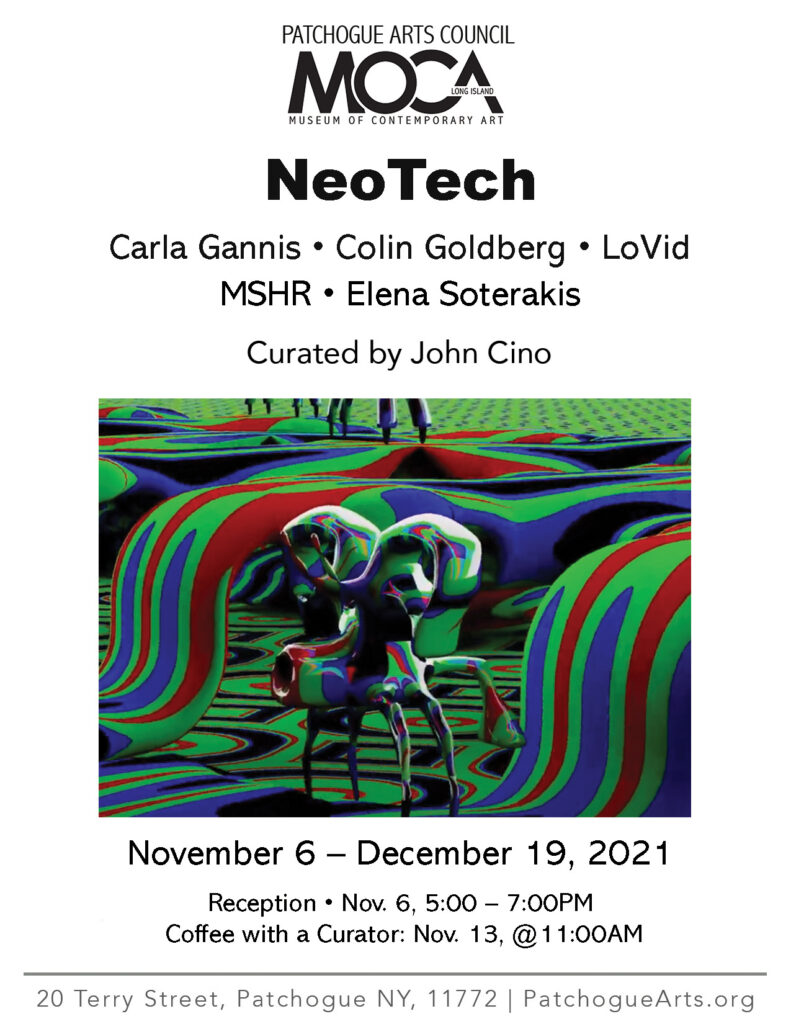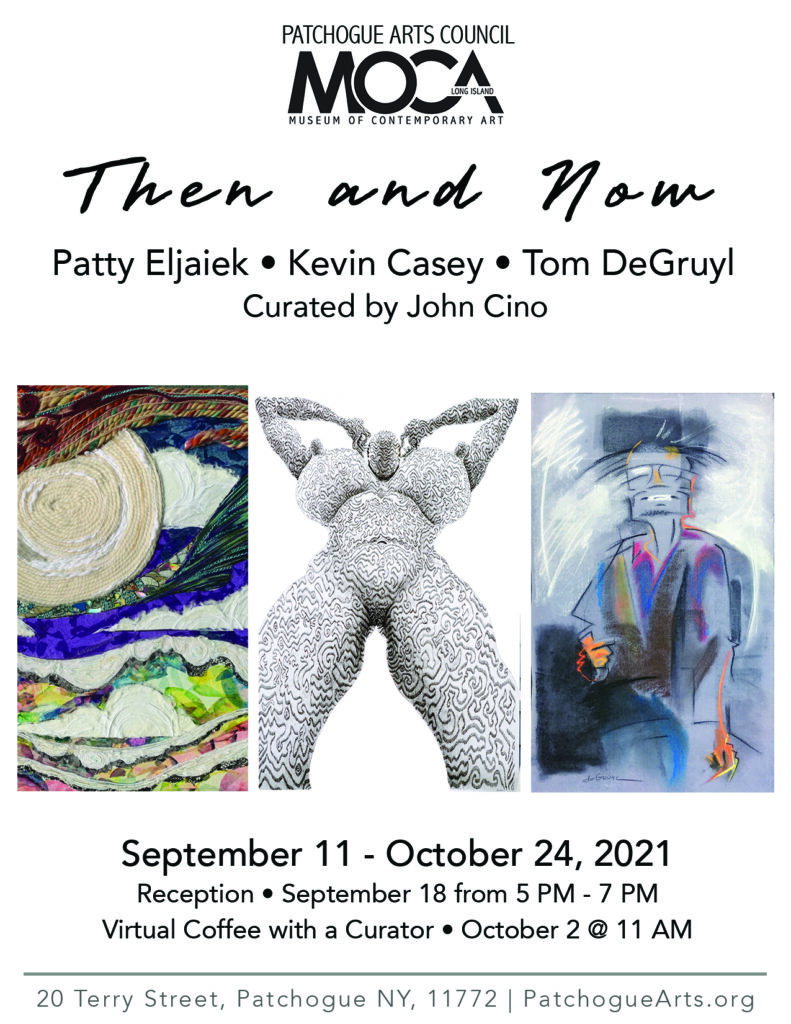 NeoTech Curated by John Cino November 6 –December 19, 2021

Then and Now
Curated by John Cino
September 11 – October 24, 2021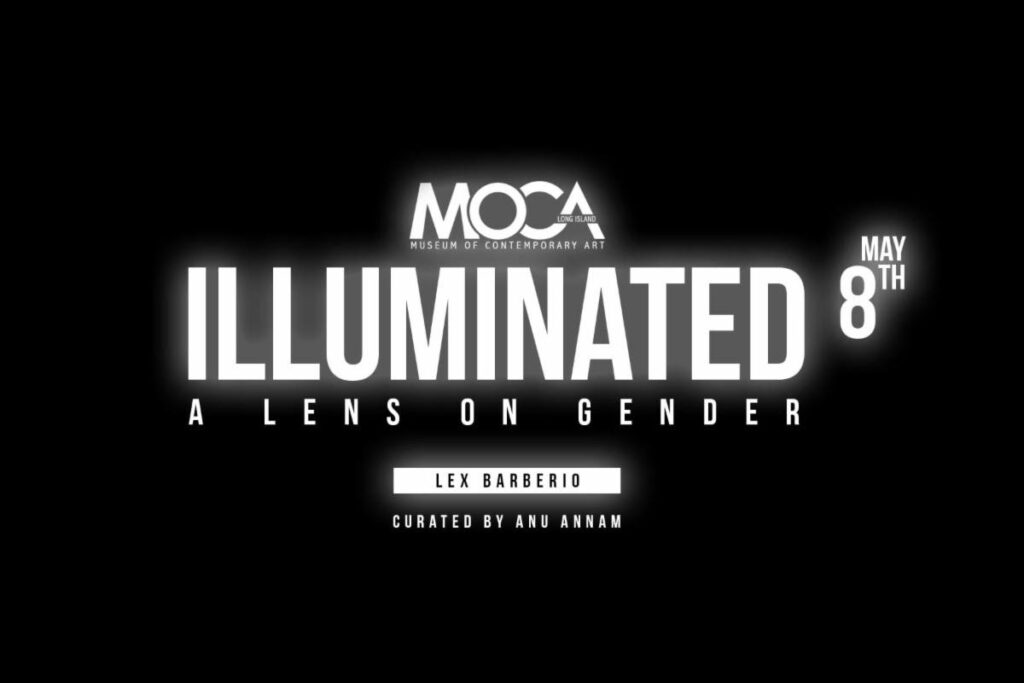 I L L U M I N A T E D: A Lens on Gender
• Lex Barberio •
Guest Curator Anu Annam
May 8 – June 27, 2021
Reception May 8 from 5:00 PM – 7:00 PM
Coffee with a Curator June 12 @11:00 AM
Past Exhibitions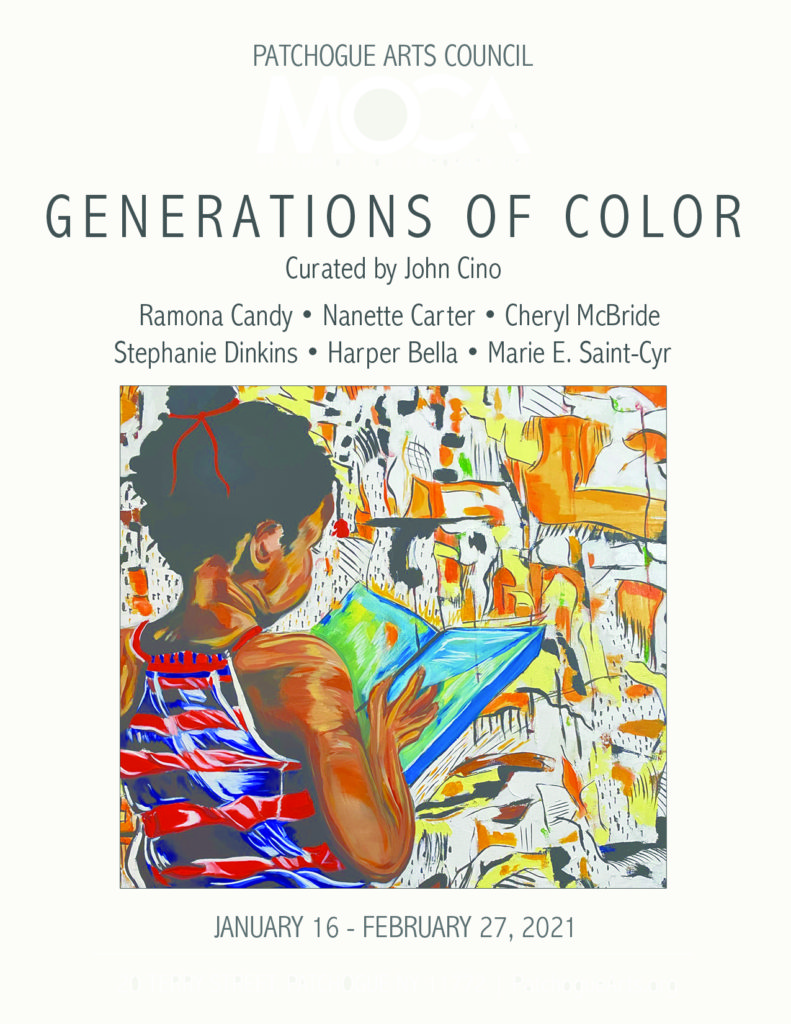 Generations of Color
Curated by John Cino
January 16 – February 27, 2021
Artist Reception: January 16, 2021 5:00 – 7:00pm
---
MOCA LI Current & Past Exhibitions
---
Solo & Group exhibits of distinct vision by regional artists are presented to visitors. Mission Statement: The Patchogue Arts Council is dedicated to serving the community by encouraging, promoting and supporting the arts.
---