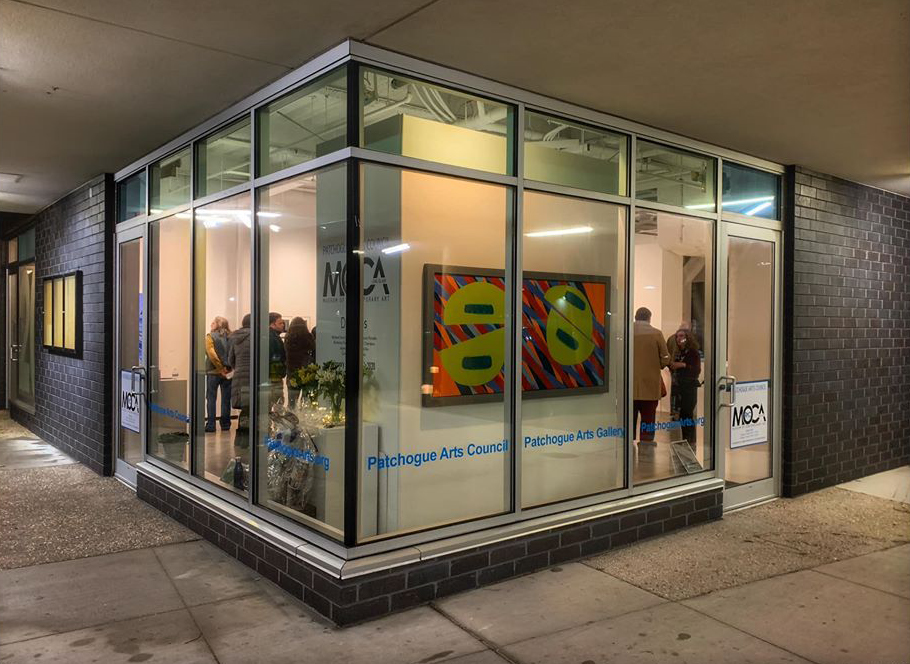 Museum of Contemporary Art Long Island Hours:
· Thursday & Friday:
2:00 – 7:00 PM
· Saturday & Sunday:
1:00 – 5:00 PM

Please note masks are required upon entry into the gallery and guests are expected to practice established ample social distancing protocol.

Hand sanitizer is available throughout the space.
---
Current Exhibition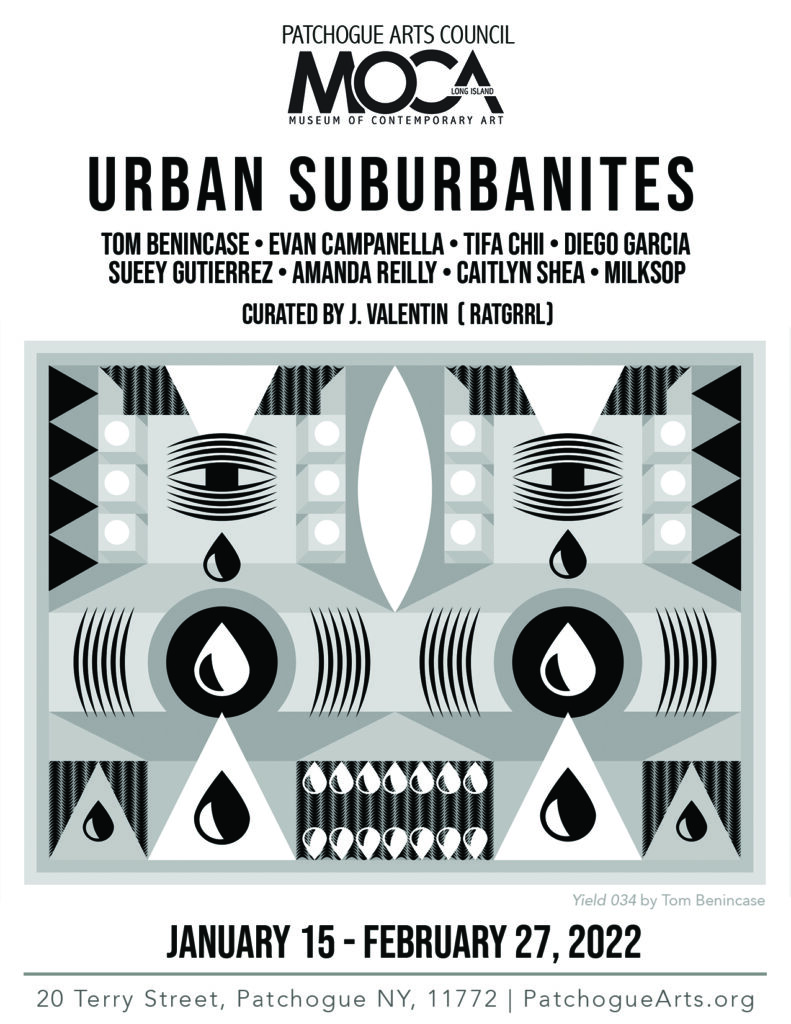 Urban Suburbanites
Tom Benincase • Evan Campanella • Tifa Chii • Diego Garcia
Sueey Gutierrez • Amanda Reilly • Caitlyn Shea • Milks0p Guest Curator J. Valentin (aka ratgrrl.)
January 15 – February 27, 2022 Closing Reception February 26, 5:00 – 7:00pm
Patchogue Arts Council • MoCA L.I. is proud to present Urban Suburbanites an exhibition curated by guest curator J. Valentin (aka ratgrrl.) from January 15 – February 27, 2022.
Long Island has had an ambivalent relationship with New York City at least since the early 20th century. While its economy is tightly linked to its massive neighbor to the west, much of its population has disdain for the urban cultural diversity. Artist, curator, gallerist, J. Valentin has made it her mission to bridge the gap between urban New York City and suburban Long Island. For the exhibition Urban Suburbanites she curated some of her favorite Long Island artists whose work has some of that urban sensibility and offers varied responses to the days in which we live.
Some of the artists embrace the darkness of our time. Caitlyn Shea paints ominous black birds in gestural brushstrokes on abstract backgrounds. In Vultures Before the Void the rapacious carrion birds are ready to swallow the remains of a fallen society. Amanda Reilly paintings reveal nightmarish visions as she depicts the emotional shortcomings of our shared humanity. In Trapped compressed space, intense colliding color and reverberating lines exude uneasiness, tension and anxiety. Diego Garcia paints the outlines of transparent human figures in abstract expressionist backgrounds. In Vete the figures populate an abstract yet apocalyptic environment.
For other artists ambivalence is the order of the day. Evan Campenella aka Snafu77 paints in the vernacular that is street art. Through image and symbol he vamps through many of current societal issues. In She, Her, Hers he explores gender fluidity and in January 6, he captures the anger, chaos and uncertainty surrounding our capitol on that fateful day. Sueey Guttierrez has her two feet firmly planted in at least three worlds. In representing strong Latinex women her works move freely between contemporary pop culture, Christian iconography and indigenous American religion (Broken But Open, Ixchel). For Guttierrez it is not about where we are but where we need to go.
In each generation it seems that the youth culture breaks down existing barriers. Many of today's younger artists tap into the trends that cross local and indeed global boundaries. In her paper reliefs and paintings Tifa Chii uses the images from children's media to create amusing and sometimes inspirational art (My Flying Machine). The Yield Series by Thomas Benincase is a study of interchangeable graphic components, where the parts can be assembled and re-assembled to form variable images. They portray a modular, sentient being that is a factory for tears, influenced by circuit and diagram design and orthographic technical drawing.
In Urban Suburbanites guest curator J. Valentin offers some of her favorite artists working in the suburbs with an urban mentality.
The conversation continues with a virtual panel during Coffee with the Curator, Saturday, Feb 5 at 11:00 am cohosted by Patchogue Medford Library.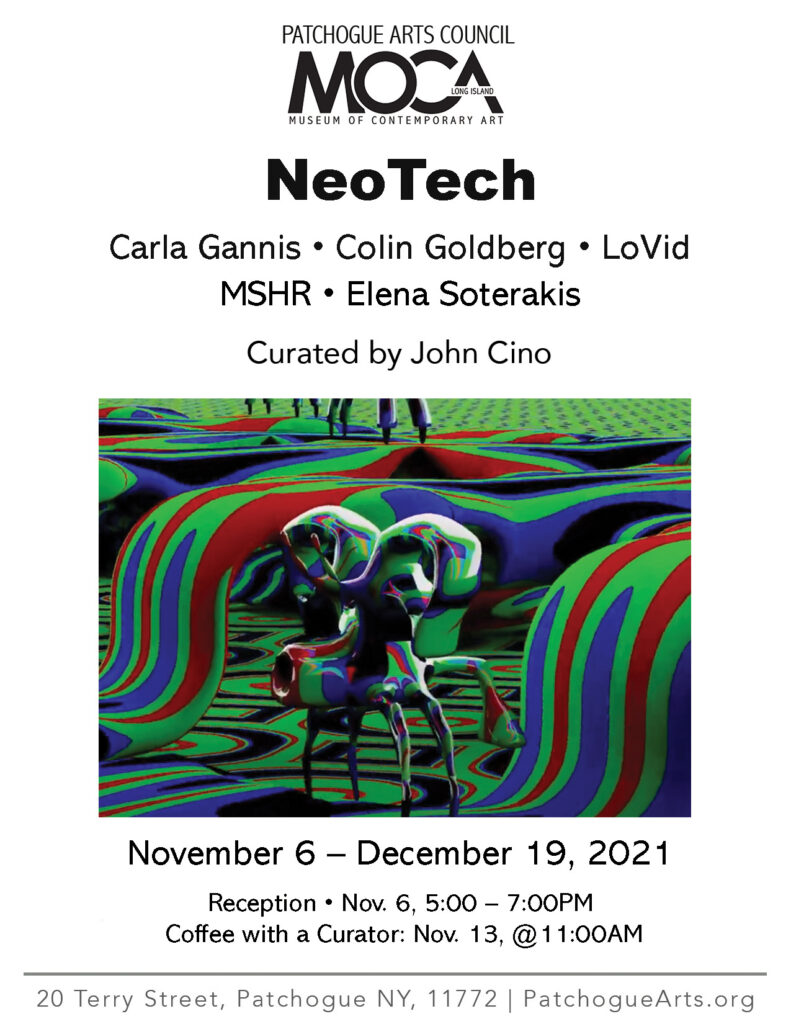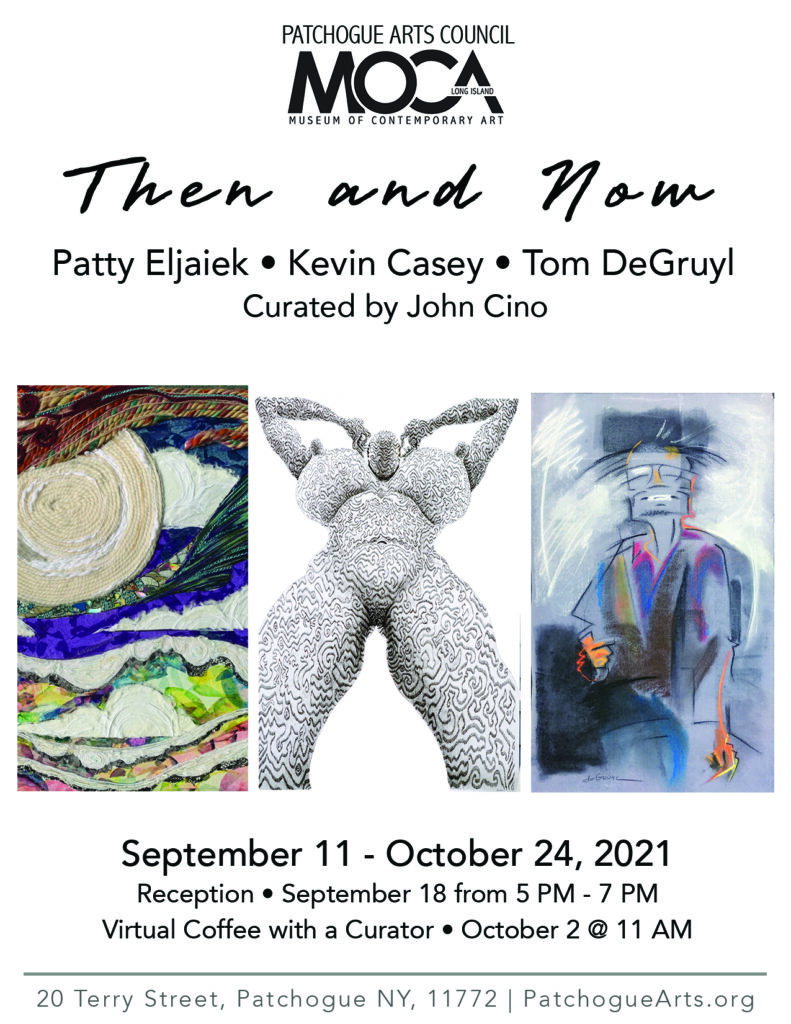 NeoTech Curated by John Cino November 6 –December 19, 2021

Then and Now
Curated by John Cino
September 11 – October 24, 2021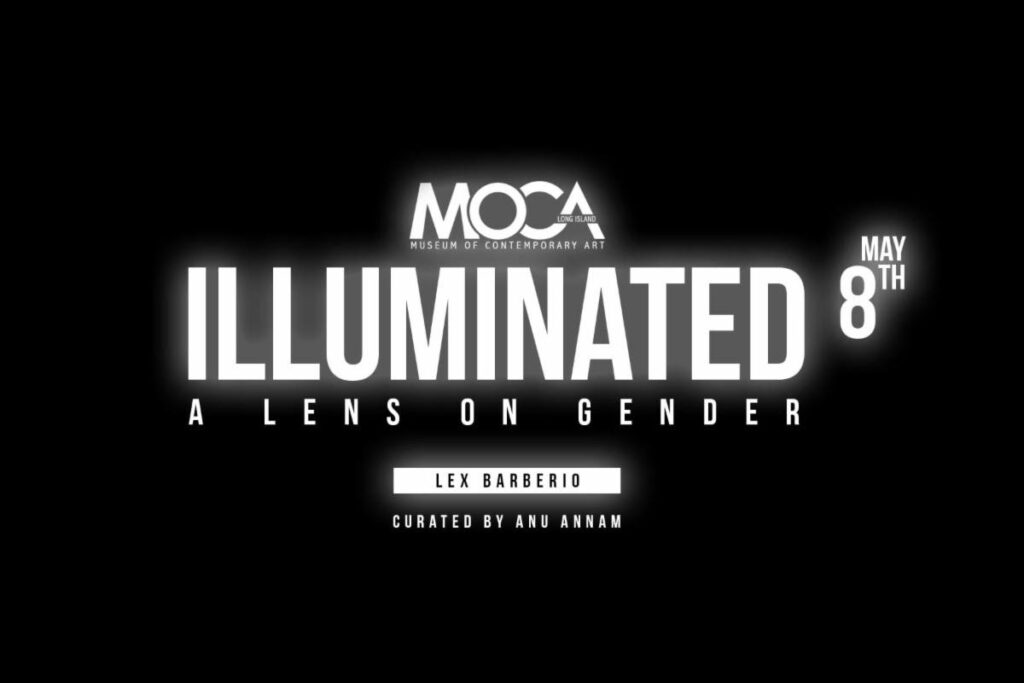 I L L U M I N A T E D: A Lens on Gender
• Lex Barberio •
Guest Curator Anu Annam
May 8 – June 27, 2021
Reception May 8 from 5:00 PM – 7:00 PM
Coffee with a Curator June 12 @11:00 AM
Past Exhibitions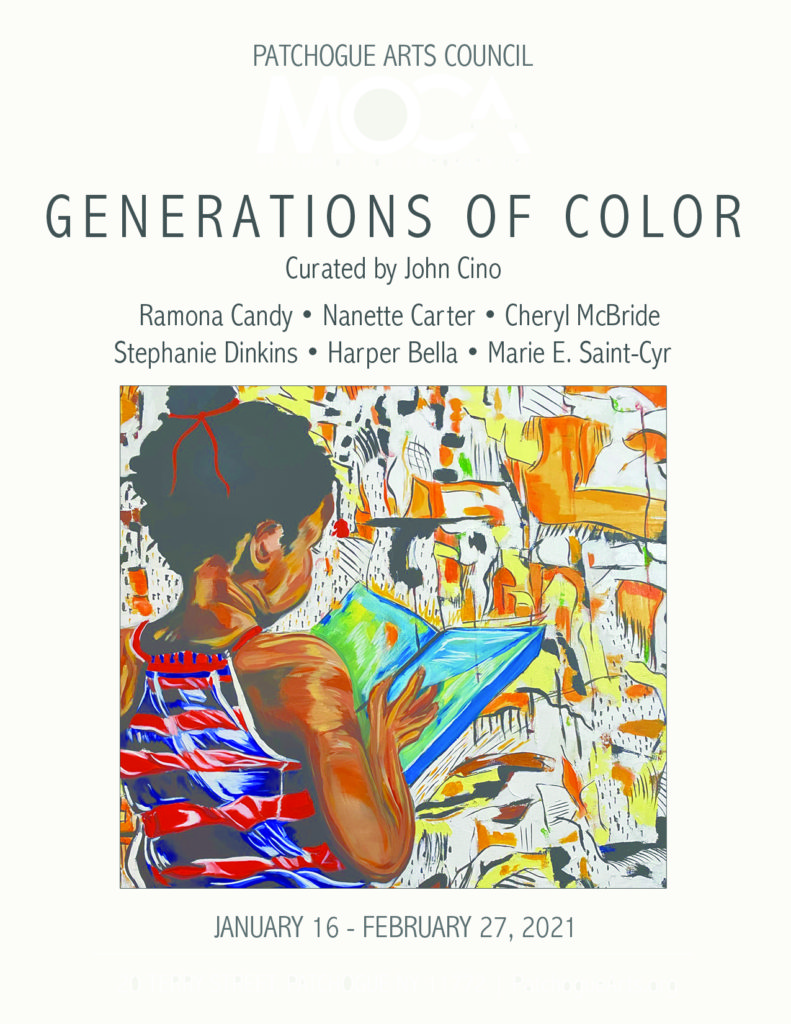 Generations of Color
Curated by John Cino
January 16 – February 27, 2021
Artist Reception: January 16, 2021 5:00 – 7:00pm
---
MOCA LI Current & Past Exhibitions
---
Solo & Group exhibits of distinct vision by regional artists are presented to visitors. Mission Statement: The Patchogue Arts Council is dedicated to serving the community by encouraging, promoting and supporting the arts.
---