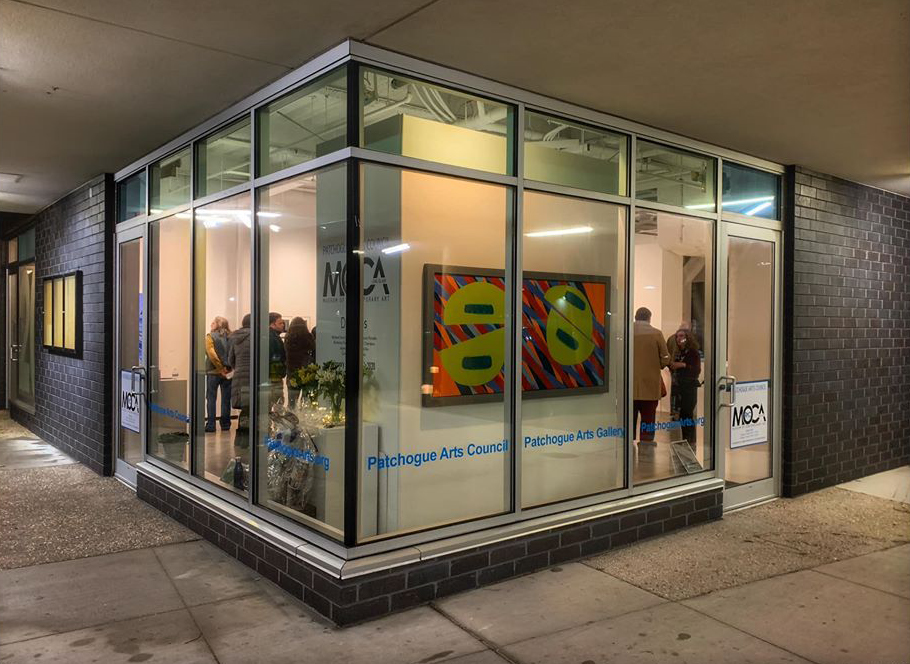 Museum of Contemporary Art Long Island Hours:
· Thursday & Friday:
2:00 – 7:00 PM
· Saturday & Sunday:
1:00 – 5:00 PM

---
Current Exhibition
PATCHOGUE ARTS COUNCIL • MOCA L.I.
Dual Exhibition | Manu-scripts & Into the Spines and on the Stacks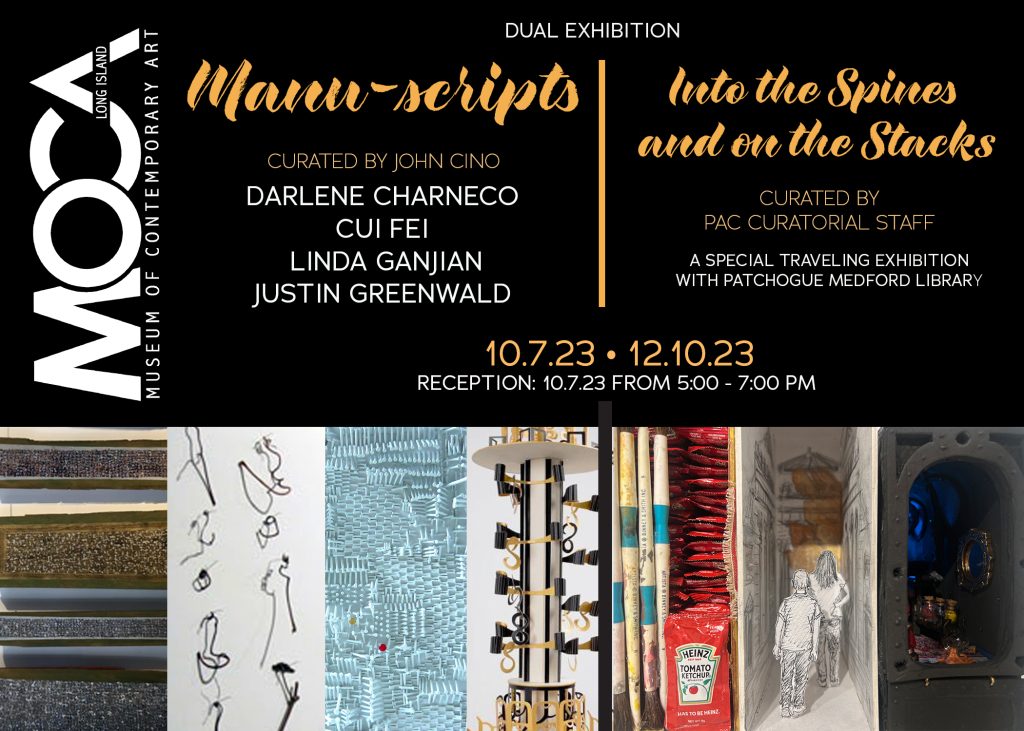 ---
MOCA LI Current & Past Exhibitions
---
Solo & Group exhibits of distinct vision by regional artists are presented to visitors. Mission Statement: The Patchogue Arts Council is dedicated to serving the community by encouraging, promoting and supporting the arts.
---