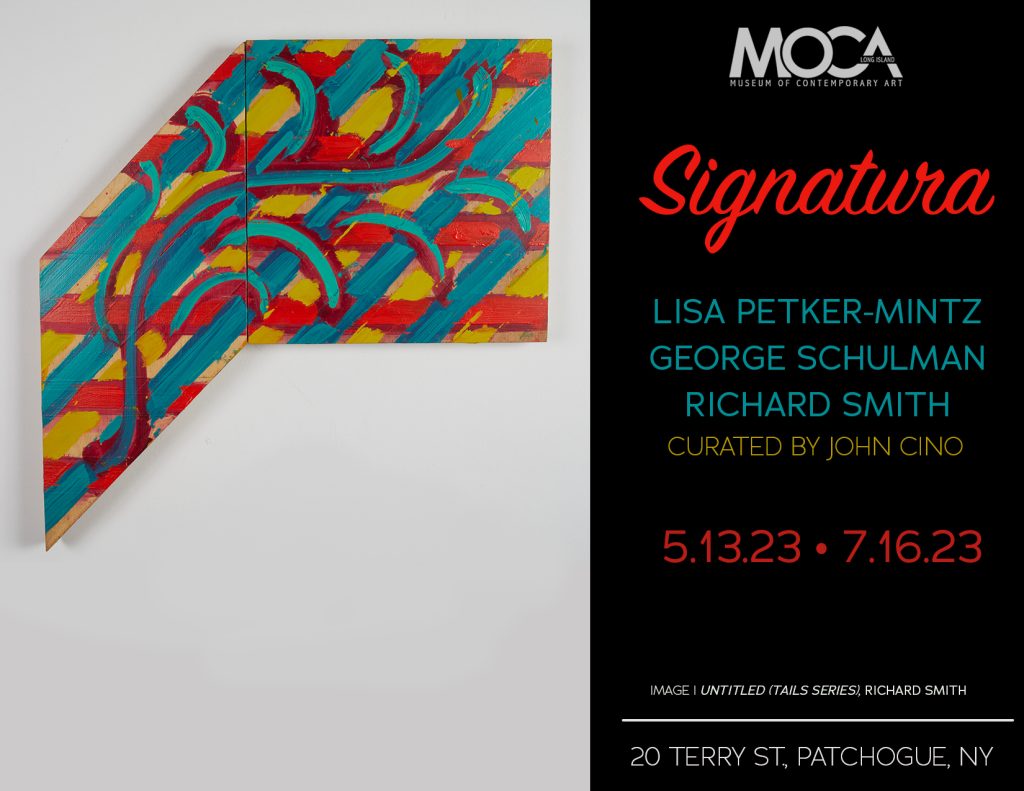 Signatura
Lisa Petker-Mintz • George Schulman • Richard Smith
Curated by John Cino
May 13 – July 16, 2023
Reception: May 13, 2023, 5:00 – 7:00PM
Learning to Look: May 23 6:30 PM, Richard Smith: 6 Decades of Painting
Coffee with a Curator: June 3, 2023, from 11:00 AM – 12:00 PM
Artist panel with Lisa Petker-Mintz and George Schulman (In person and on Zoom)
The Patchogue Arts Council • Museum of Contemporary Art Long Island is proud to announce the exhibition Signatura from May 13 through July 16 at its gallery space on 20 Terry Street, Patchogue. Signatura features the work of Lisa Petker-Mintz, George Schulman and Richard Smith.
Signatura refers to the term used to describe the gestures or markings which identify a work of art as uniquely created by an individual artist. The artists of Signatura each create works which are highly abstract and uniquely their own.
Lisa Petker-Mintz is fascinated with the effects of the ever-changing play of light on form. She seeks to impart in the viewer an empathetic sense of the wonder she experiences with the changes of light and form observed on daily walks through her surroundings. She achieves this end through a complicated process of layering which includes controlled pours, masking, stenciling, spraying, and brushwork. Petker-Mintz has exhibited extensively throughout the metropolitan area and will be featured in a solo exhibition at the Painting Center in Chelsea, April 25 through May 20, 2023.
George Schulman works in an expressionistic style combining loose gestural markings with remnants of representational imagery in exuberant fields of color. His active surfaces are further complicated with collaged materials including fabrics, lace, and buttons which often come with personal meaning for the artist and complement the representational imagery. Until moving to Patchogue, Schulman was a lifelong resident of NYC where he befriended many of the art world's most noted artists. Most recently he has been exhibited in the Southampton Art Center's East End Collected7, curated by Paton Miller from February 11 – April 29, 2023.
 Richard Smith CBE, 1931 – 2016 is represented by shaped canvases created between 1999 and 2001.  In a six-decade career, Richard Smith's works evolved from his early days in Pop through Minimalism, shaped canvas, and installation. Throughout it all, his work is about color and space. Much of his work exhibits his characteristic left-hand brush stroke. Richard Smith lived a storied life, exhibiting internationally and residing mostly in England and the US until settling in Patchogue, NY in his later years.  Along the way he received numerous awards and recognitions including the Grand Prize winner at the Sao Palo Biennial of 1967, sole representative to the 1970 Venice Biennale for his native England, and the title CBE in 1971 (Commander of the Order of the British Empire) for his contributions to British culture.
Each of the artists in Signatura exhibit a highly recognizable and individual style.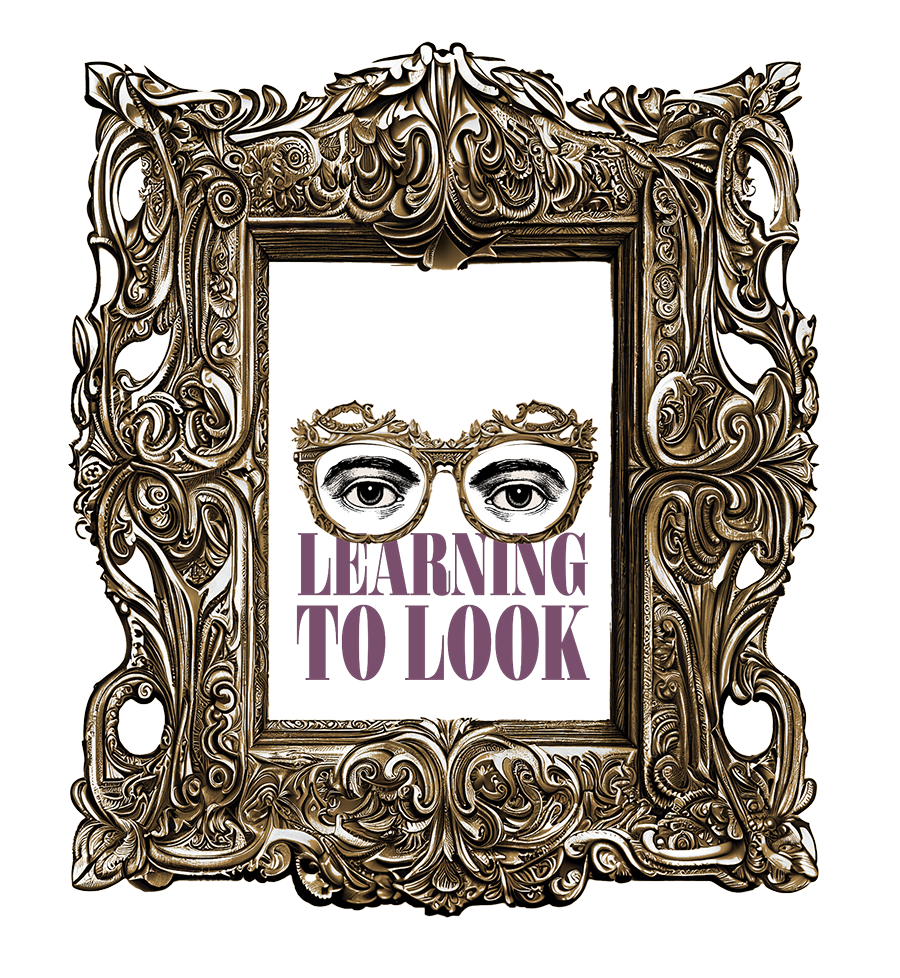 Learning to Look: May 23 6:30 PM, Richard Smith: 6 Decades of Painting
Join Zoom Meeting
https://us06web.zoom.us/j/88015248901?pwd=L3UyUDYrdkRjUldMMkRYbkRUdHdmZz09
Meeting ID: 880 1524 8901 | Passcode: 419010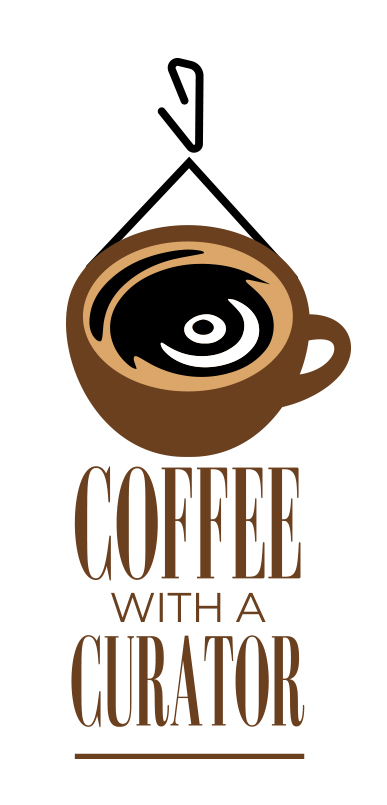 Coffee with a Curator*
June 3 from 11:00 AM – 12:00 NOON *In person and on Zoom
In person: MoCA L.I. @ 20 Terry Street, Patchogue
On Zoom: https://us06web.zoom.us/j/88149136442?pwd=dlJCNk1UTjgrVnZxbU1SSURXa1Zkdz09
Meeting ID: 873 0499 3359 | Passcode: 962774