Each month PACPG offers TWO monthly contests. One that allows digital enhancement and one that only allows basic adjustments. PACPG is supplying this document below to explain what is suitable under each contest.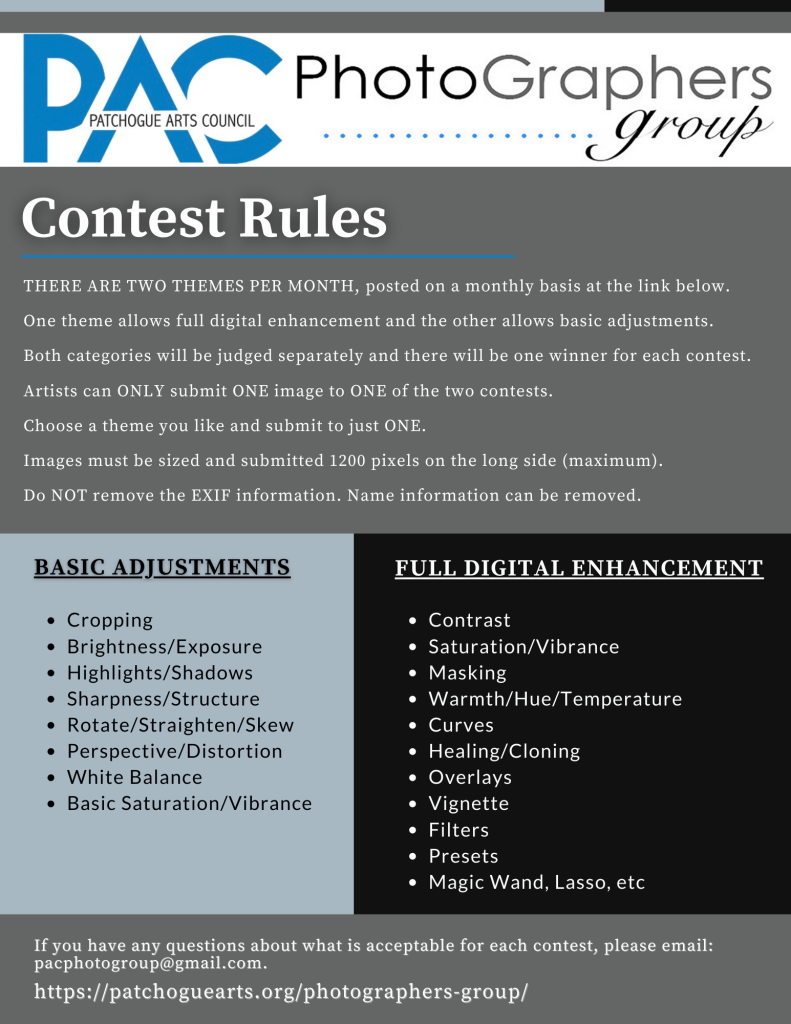 ---
RENAMING YOUR IMAGES (on your Smart Phone)
HOW TO: Rename your images that you captured on your smart phone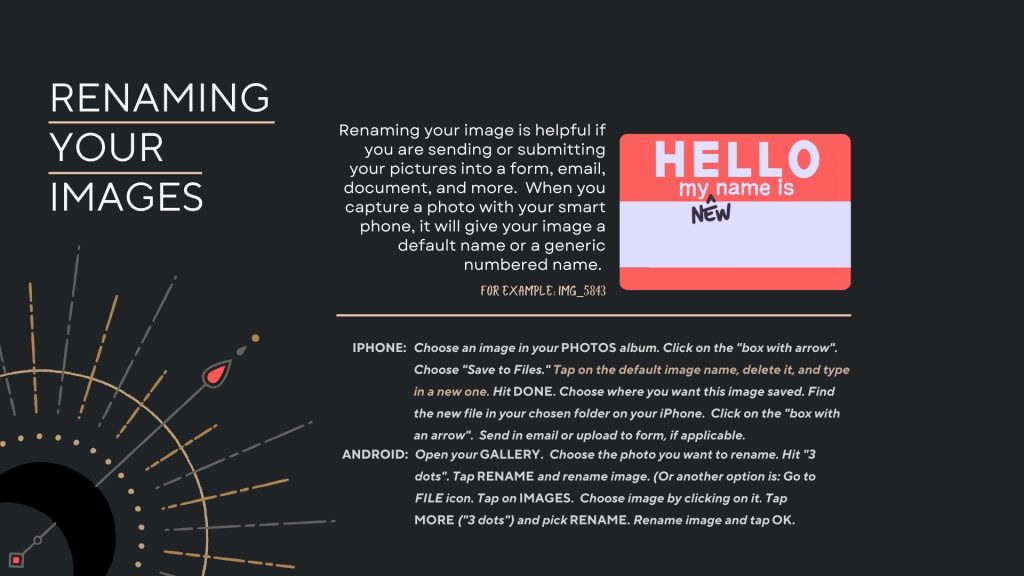 ---
Changing your iPhone Formatted Images (HEIC or HEIF) to Jpeg
HOW TO: Change the image type on your iPhone to Jpeg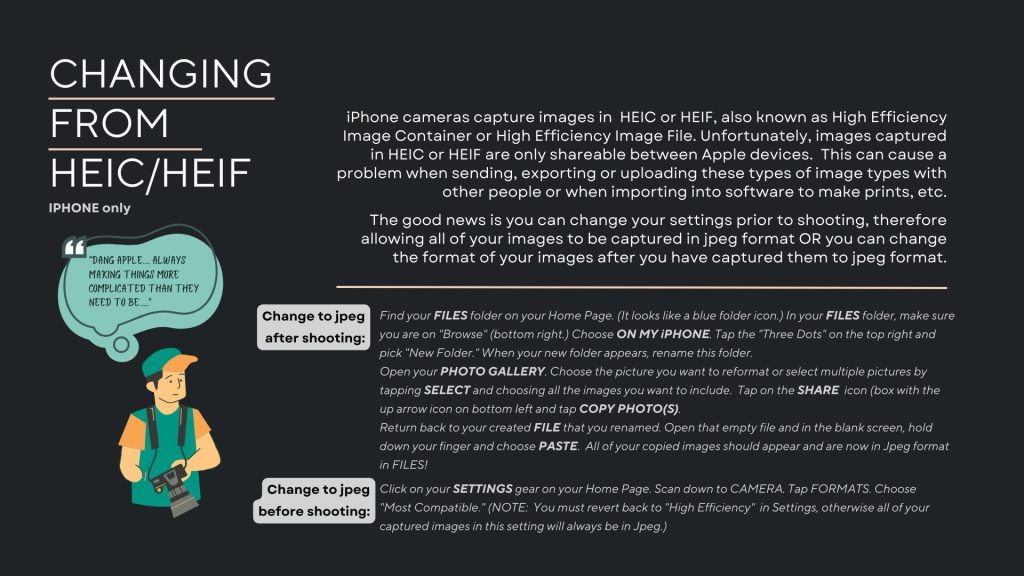 ---
PAC Photographers Group invites special guests to present beginner to advanced classes focused on all aspects of photography. These special events have been presented by professionals in the photography field. The classes listed below have been offered at past monthly meetings and are saved in the archives for you to view, learn from, and enjoy.
SMARTPHONE PHOTOGRAPHY COURSE (Part 1)
HOW TO: Capture incredible images simply by using your Smart Phone Camera
Offered by Holly Hunt. Contact: hollyhuntphotography@live.com
---
SMARTPHONE PHOTOGRAPHY COURSE (Part 2- Editing)
---
SMART PHONE PHOTOGRAPHY Videos (Tips & Tricks)
Here are some YouTube Videos to help you take great pictures with your cellphone camera.
The Best Things to Know When Shooting with your Cell Phone Camera
Tips on How To Capture Great Pictures with your Cell Phone
More Helpful Tips on How to Take Great Pictures with your Cell Phone Camera
Utilizing SNAPSEED (editing app) to Edit your Cell Phone Images
---
MATTING AND FRAMING COURSE
HOW TO: Properly frame and mat your work like a professional!
Offered by Jeff Macholz. Contact: jmacholz@gmail.com