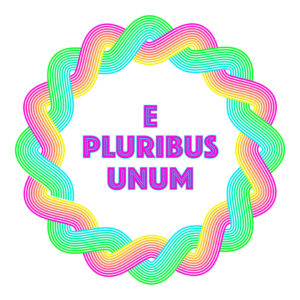 A special thank you to our EPU Festival Lead sponsors….

The Patchogue Arts Council
presents
E Pluribus Unum
Patchogue's 2018 Summer Arts Festival
Click here for the full schedule of events:
https://patchoguearts.org/wp-content/uploads/PAC-2018-Events_5.8.pdf
What: Patchogue Arts Council E Pluribus Unum Festival Season 2018
When: May – October 2018
Where: Participating locations throughout the Village of Patchogue
Cost: Free and open to the public
 The E Pluribus Unum Festival Season 2018, (EPU) will celebrate the concept of unity from diversity in varied media and disciplines including visual arts, dance, music, film, and video in multiple venues in downtown Patchogue from May through October.
E Pluribus Unum translates as "From many, one". It was first conceived when the states numbered 13, thus composed of thirteen letters. The original meaning of the phrase suggested that 13 unique and individual states were united to form a single union. The US now has more than 13 states, but the meaning remains true. A land of immigrants, the United States is ethnically diverse and as a result has become a robust and thriving nation. The concept of creating unity through diversity is not only found in the political sphere. Biologists know that a healthy ecosystem requires a diversity of species, and every art student learns it as the first principle of design; a unified work of art is created through the harmonious combination of all its elements.
This year PAC has created a diverse and culturally enriching season of programming. The E Pluribus Unum Festival Season will kick off with an opening event called "A Night of Dance", hosted at the Patchogue Theatre for the Performing Arts (date / time tba). From the lobby to the main stage we will celebrate the E Pluribus Unum Festival Season with a curated selection of contemporary performance, culturally inspired dance, music, and art.
Throughout the festival season a series of exhibitions is planned in multiple venues throughout the Village of Patchogue, including public art and sculptural installation in the Patchogue Garden Club garden. In addition to planned film screenings and nights of live music and performance our signature event, Arts on Terry, will also take place during this year's E Pluribus Unum Festival Season.
The Patchogue Arts Council in partnership with Artspace Patchogue Lofts, Patchogue – Medford Library and The Greater Patchogue Chamber of Commerce will present the third annual Arts on Terry contemporary art fair on June 24th from 12:00- 6:00 PM
Arts on Terry is a contemporary art fair for all ages highlighting 200+ artists from a variety of Long Island Arts organizations, each exhibiting a curated selection of works representing its respective community in 10 different pop up galleries. AOT will also include a full day of art exhibits, demonstrations, live painters, family friendly participatory activities, live music, poetry, and performances, all on Terry Street. This event along with many others will be free and open to the public.
Are you excited to be a part of the Patchogue Arts Council E Pluribus Unum Festival Season 2018? Sponsorship opportunities and calls for artists will be released over the next few weeks, so stay tuned!
---