Celebrating PAC's 10 Year Anniversary! 
Honoring Karen Ferb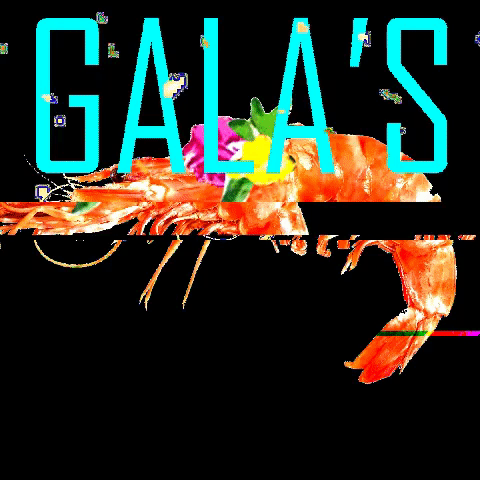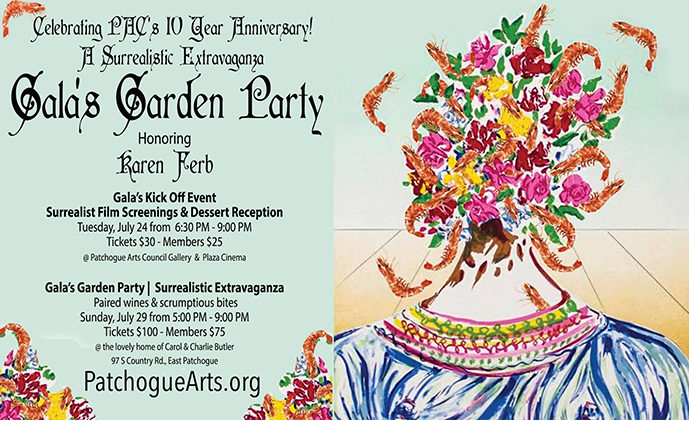 (Any issues purchasing tickets please email info@patchoguearts.org or you can buy tickets at the door)
Gala's Kick Off Event 
Surrealist Film Screenings & Dessert Reception
 Tuesday, July 24 from  6:30 PM – 9:00 PM
Tickets $30 – Members $25 (purchase tickets below)
@ Patchogue Arts Council Gallery  &  Plaza Cinema
Gala's Garden Party | Surrealistic Extravaganza
Paired wines & scrumptious bites
Sunday, July 29 from 5:00 PM – 9:00 PM
Tickets $100 – Members $75 (purchase tickets below)
@ the lovely home of Carol & Charlie Butler
97 S Country Rd., East Patchogue
It's surreal – it has already been 10 years since the Patchogue Arts Council came together!
Join us for a spectacular celebration honoring the amazing Karen Ferb…
The Patchogue Arts Council is celebrating it's 10th anniversary this year with an event that echoes its humble beginnings as a group of like-minded locals who came together  to promote and support the arts in their community. "Gala's Garden Party, A Salute to Surrealism" will be held on Sunday evening, July 29th at the same location of PAC's very first benefit. It promises to be a spectacular event, with wine, gourmet food and , of course, artists done up in the height of surrealist style.
We hope you can join us in celebration and in honor of Karen Ferb.
Karen has worked tirelessly to make life in Patchogue better and brighter. Her contributions to PAC, as well as other Village organizations, have had considerable impact on all of us, and we in PAC wish to honor her for her efforts and elegance. Her sense of civility and civic responsibility has set a standard that we all wish to emulate.