Alternative Readings by Dan Lachacz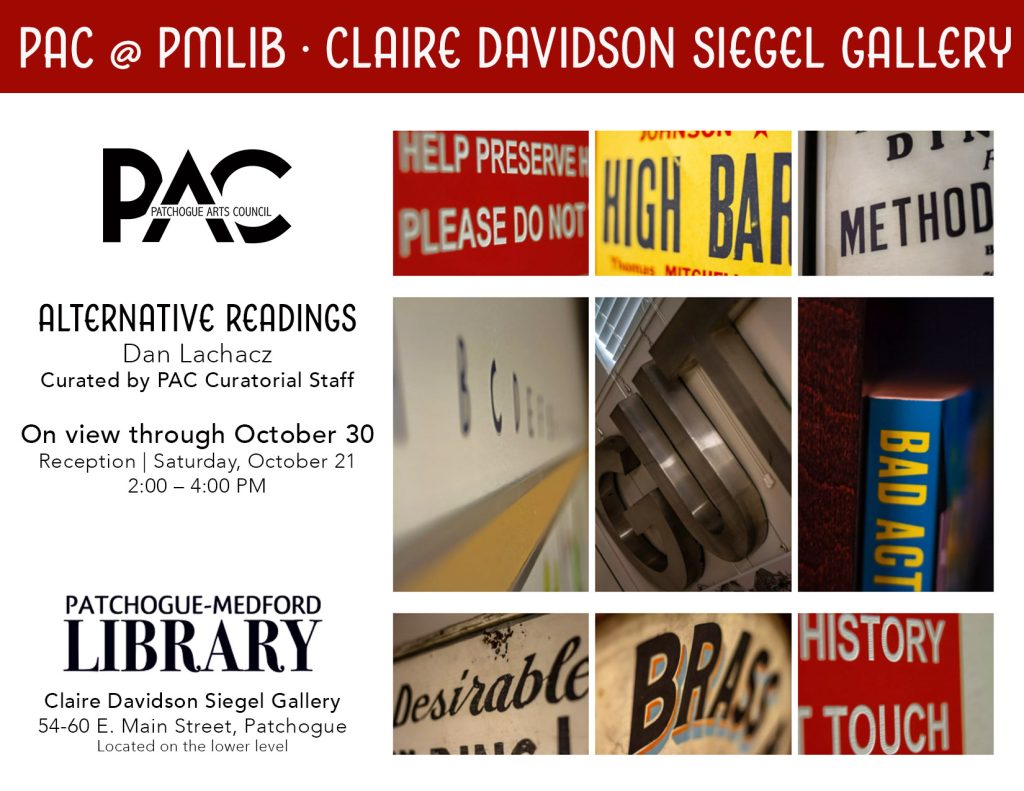 Alternative Readings | Dan Lachacz, presented by the Patchogue Arts Council, is on display in the Claire Davidson Siegel Gallery now through October 30. An Artist Reception for the exhibition will be held on Saturday, October 21, from 2:00 – 4:00 PM.
Now on display in the Patchogue-Medford Library's Claire Davidson Siegel Gallery is the solo exhibition, Alternative Readings, featuring the artwork of Dan Lachacz. The exhibition was curated by the Patchogue Arts Council and consists of site-specific photographs of the Patchogue-Medford Library and Carnegie Teen Center. With his work, Lachacz takes the familiar and abstracts the perspective, resulting in images that are simultaneously recognizable and unfamiliar. His distorted imagery, and its' disorienting nature, ensnares his audience, leaving it to question his subject matter as well as the environment in which it is shown.
Dan Lachacz is a fine art photographer, musician and professional art installer from Patchogue, NY. He is an Assistant Director of the New York Contemporary Artists Symposium and Co-Director/Owner of Criterion Contemporary. He is also a 2010 alumnus of the New York Foundation for the Arts' MARK program. Lachacz has exhibited in numerous solo and group exhibitions and performed with his band The "Conversation" locally and internationally. Lachacz has participated in a number of residency programs around the world.
Claire Davidson Siegel Gallery is an exhibition space in the Patchogue-Medford Library dedicated to exhibiting the artwork of Long Island-based artists and arts organizations. If you are interested in exhibiting your artwork, we invite you to submit an exhibition proposal. To learn more, visit pmlib.org/display-art.
The above exhibits are part of the Patchogue Art Council's PAC P.O.V. Festival season;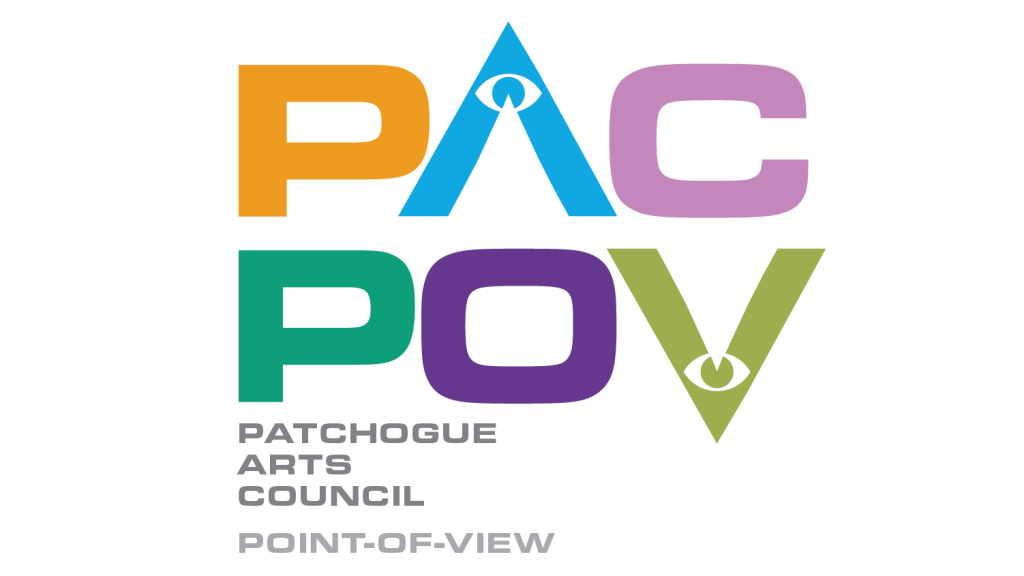 Every person has a unique set of life experiences affecting the way they look at the world. Some take their experiences and turn them into unique expressions that we call art. Art, then, is a unique expression from a distinct point of view. These works of art are given to a world of individual viewers whose interpretations are based on their unique experiences. A myriad of artworks and an infinite number of interpretations. For 2023 PAC-MoCA L.I. will explore through events, open calls, and curated exhibitions the infinite possibilities of what art can be.
PAC P.O.V. | Boundless horizons formed from infinite centers.