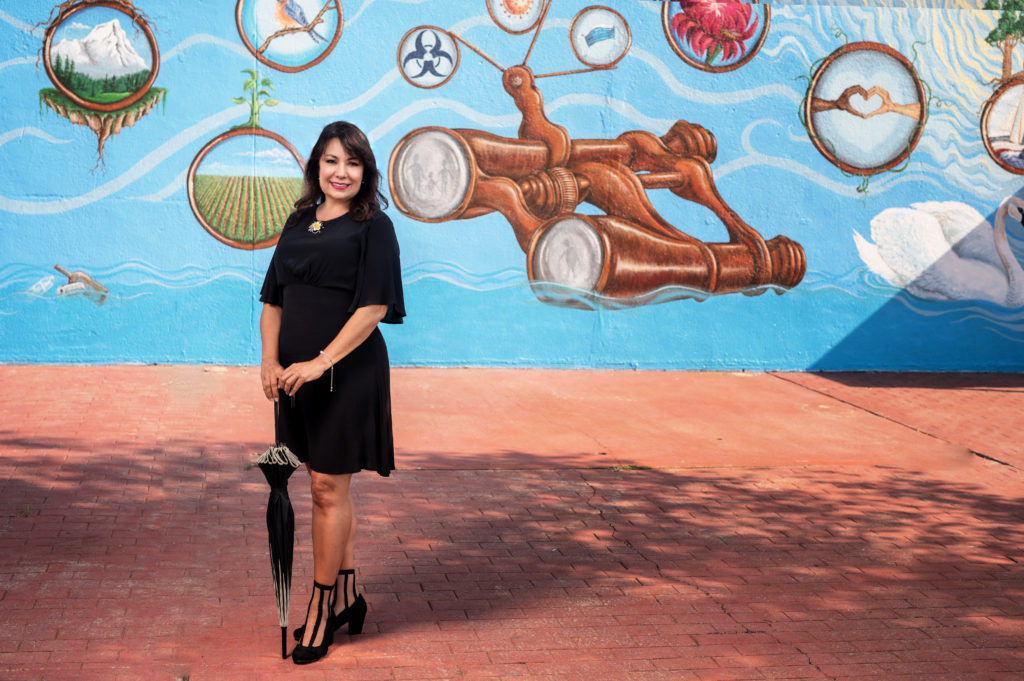 PATCHOGUE THEMESCAPE
Patchogue Arts Council & Patchogue Medford Library annual mural project is on!

Artist Jayne Dion will paint "Optical Guardianship" the Clear Vision 20/20 Mural.


The Patchogue Arts Council (PAC) and Patchogue-Medford Library (PML) are excited to announce that the annual thematic mural project will be taking place again for 2020!

This year's mural will be inspired by the Patchogue Arts Council festival season theme Clear Vision 20/20. In a time when it is becoming impossible to distinguish between fact and fiction, where journalists are accused of reporting fake news and where we are bombarded with misinformation, it is obvious what we need is Clear Vision.
PAC's 2020 programming and exhibitions will examine variations of vision- including clarity, veracity, integrity, ambiguity, and ingenuity.

"We are so proud to partner with the PMLIB for the fourth year to realize the annual thematic mural project. It is now more than ever before the community at large needs to be able to look to the arts for relief, comfort, escape, and enjoyment. The mural project is a great example of how the arts play a vital role in our everyday human experience. As the world changes, businesses begin to re-open and new normals are defined, the arts will remain a pillar and a beacon of exemplary resilience. The Patchogue Arts Council is steadfast in continuing to serve the community and our mission. We are so grateful to the partnership and support the Patchogue-Medford Library continues to provide." – Beth Giacummo, Patchogue Arts Council Executive Director.

PAC is pleased to share that this year's mural will be painted by artist Jayne Dion. Her concept for the mural Optical Guardianship will include a series of lenses revealing elements essential to the existence of modern humanity: the preservation of our planet's various ecosystems, relationships, health, and the responsible use of technology. The mural will be located in a highly visible location on the rear wall of the Patchogue-Medford Library.

We encourage the community to grab their mask and come watch the mural unfold.
We invite those who would like to watch to visit from July 10 – July 30 to see artist Jayne Dion develop her concept for this year's mural!

"The Clear Vision 2020 mural project has given me the opportunity to share my viewpoints on universal healing." Jayne Dion, Artist

The mural has become an exciting annual tradition that the community loves to watch take shape, and is another public art project the Village can boast. "The revitalization is fueled and fired by the arts here in the village. We are so happy to be able to work with the Patchogue Arts Council to foster our community interest in the arts. Through our collaborations with PAC we have been able to offer an elevated level of arts programming and experiences like the mural project and engage the community on a deeper level." Danielle Paisley, Patchogue-Medford Library Executive Director

Visitors are required to wear a mask and stay 6ft from all marked boundaries for the safety of all.
PAC would like to thank the Patchogue-Medford Library, Friends of the Patchogue-Medford Library, Home Depot, and the Long Island Community Foundation for supporting PACs Clear Vision 20/20 festival programming.
ABOUT 2020 MURAL ARTIST JAYNE DION
New York based artist Jayne Dion, began her art career 30 years ago as a muralist for prominent Newport coast homes in California. This exposure led her to become the resident artist, lead set designer, and prop stylist for Anton Segerstrom at South Coast Plaza West, a luxury shopping center located in the heart of
southern California. Her desire for more inspiration took her outside California's plethora of museums and theaters to New York City and then to Long Island, rich in culture and deep history. After many years of vacationing along the Great South Bay, Jayne now calls the Village of Patchogue home.
Primarily a self-taught artist, Jayne went back to college at age 45 to study and improve the lights and shadows in her work. She not only earned a certificate in illustration and animation with the vision of bringing her drawings and paintings to life, she is also a proud member of Phi Theta Kappa. Jayne's art is inspired by her love of vintage photography, life experiences, dream interpretations and the perpetual observance of strangers. Although she is trained in multi-medias of ink, oil, clay, bronze casting, and metal fabrication, which she has used in all of her body of work, Jayne's preferred medium is the one she first learned – graphite. Wood pencils elevated into the form of mechanical pencils and graphite powder applied by brush.
Jayne's passion for creating art began long before her career as a muralist, when one of her pencil drawings was published in 1980, at age 14, for a book of student poetry. Since then she has been published 3 additional times: The WALL, Literary Journal, volume XII, 2012, volume XIII, 2013, and volume XIV, 2014 as well as a feature in the December 2011 issue of O.C. Magazine, A Day in the Life of, for her work as a set designer, and in the December 2018 issue of S. D. Voyager, Art and Life with Jayne Dion. In January of 2018 Jayne decided it was time to launch her career as an independent fine artist.
ABOUT PATCHOGUE ARTS COUNCIL
The Patchogue Arts Council serves, educates, and supports the arts community including artists at all stages of their careers. PAC supports the development of new works and public projects through exhibitions and innovative programming with an emphasis on community engagement and collaboration.
The Patchogue Arts Council was formed in 2008 as a 501(c)3 nonprofit corporation with the mission to support, promote, and encourage the arts.
---
Please help us continue to provide free programming and artist resources like the above!