CALL TO ACTION | SPONSORSHIPS OPEN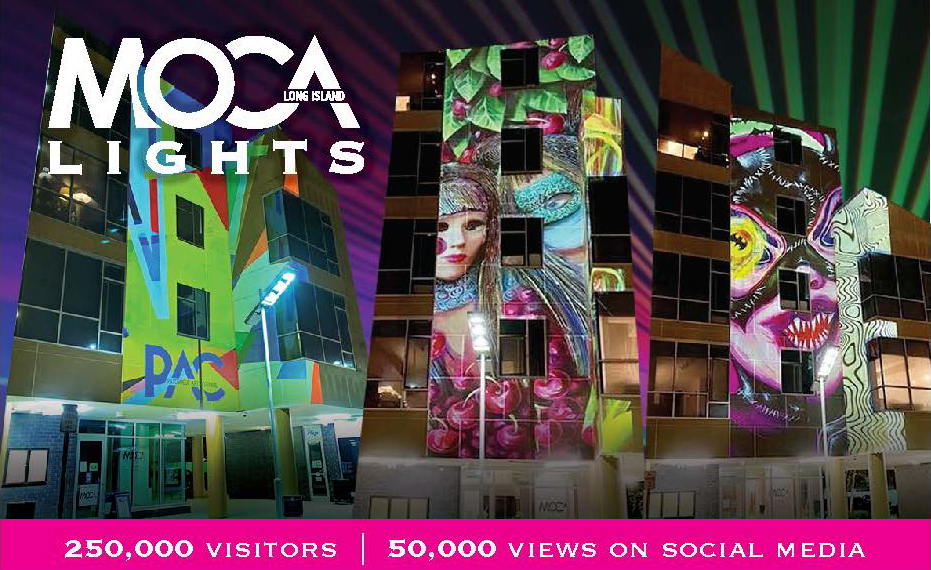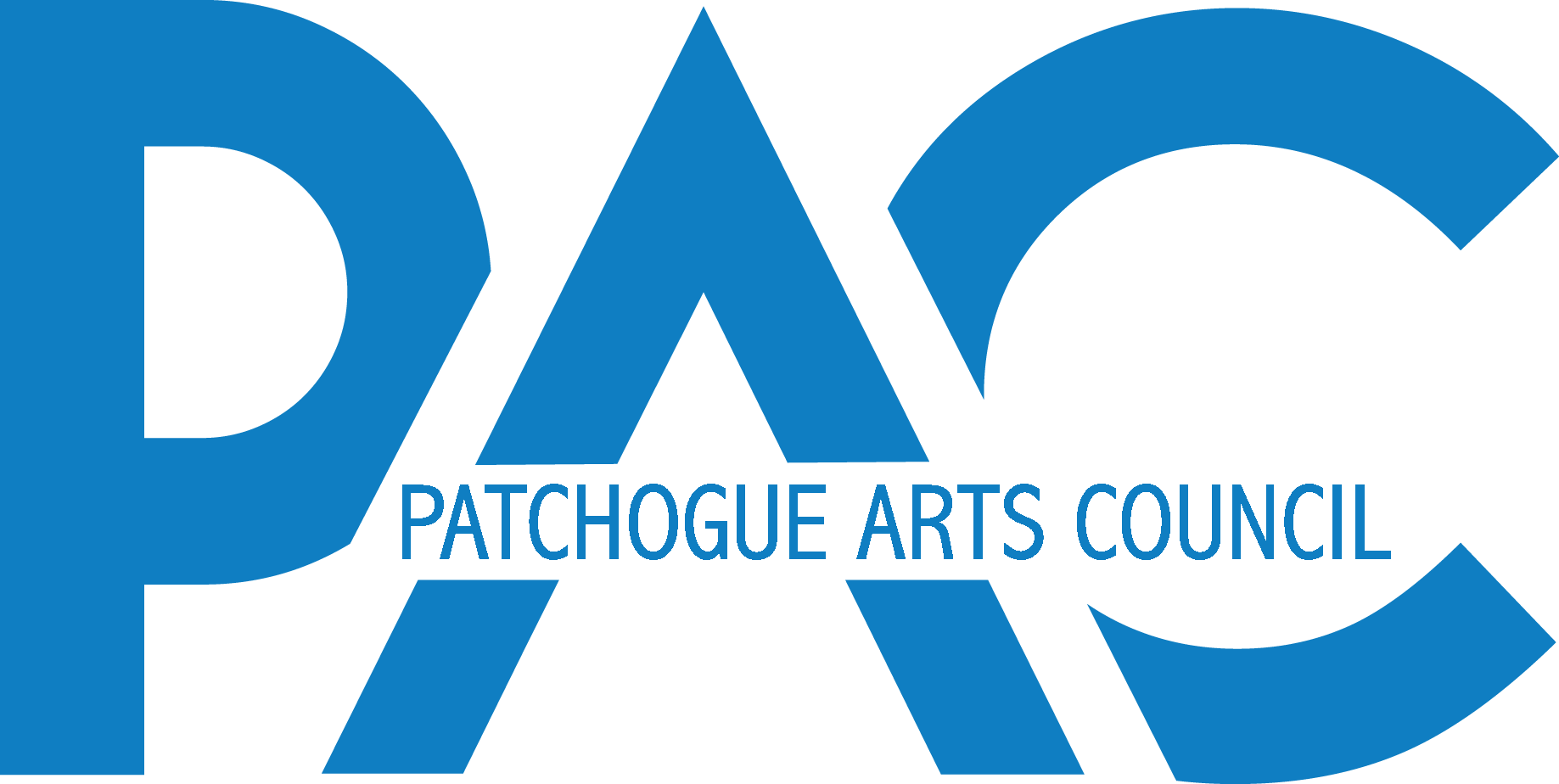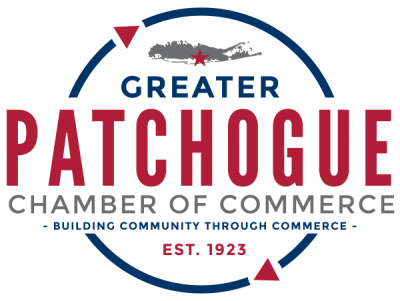 Despite 2020 having been a difficult year for the arts, PAC was still able to offer a free arts experience like no other on Long Island. Last fall, MoCA L.I.ghts transformed the Village of Patchogue into an immersive, open-air museum and arts destination for the public to enjoy safely on foot, by car, and online. Visitors witnessed facades of historic architecture, the PTPA Marquee, and PAC's pop-up projected gallery become vibrant backdrops for contemporary visual arts.
After receiving overwhelmingly positive feedback and reviewing the event's participation, we are thrilled to say that MoCA L.I.ghts 2020 was a huge success. Not only was this the first installation of its kind on L. I., but it was also PAC's first time expanding virtual access to such a large event. As a result of these efforts, the event attracted approximately 250,000 people by foot and by car in addition to 50,000 views on Social Media, exposing over 300,000 people to this innovative contemporary art experience.
With lasting enthusiasm for the event, PAC is now looking to launch MoCA L.I.ghts as a brand-new, annual signature event in Patchogue Village. Each year, the installations will explore different themes in an effort to attract new visitors and educate the community in a variety of ways; this upcoming MoCA L.I.ghts looks to include historic imagery of Patchogue, bringing to life our rich history that surrounds us every day. As we
continue to present these enriching installations annually with the help of our dedicated community partners – Greater Patchogue Chamber of Commerce, Village of Patchogue, Patchogue BID, Patchogue Theatre for the Performing Arts and educational collaborators Eastern Suffolk BOCES Arts in Education, Pat-Med Library, and Cornell Cooperative Suffolk County & Marine Department – MoCA L.I.ghts will be able to contribute culturally, educationally, and economically to its surrounding area. Lead sponsors in 2020 included PSEG & National Grid!
MoCA L.I.ghts has become a large part of Patchogue Arts Council • Museum of Contemporary Art L.I.'s proven history of ambitious, high caliber, and impactful programming that has been awarded competitive funding from the NYS Council on the Arts, Suffolk County Cultural Affairs, Long Island Community Foundation, and the Knapp Swezey Foundation. With events such as this that bring the arts to the forefront of the community, we are proud to be a leader among L.I. arts organizations and advocacy groups that stand as an economic driver in New York. As MoCA L.I.ghts becomes an annual event, we look forward to the limitless impacts it can have on the Village of Patchogue and its visitors from near and far.
However, it takes a village to light a village! Support from community members like yourself is absolutely crucial to the sustainability of this project. As arts organizations like PAC continue to navigate the tricky waters of the Covid-19 crisis, it remains imperative that programs like MoCA L.I.ghts continue offering the community inventive opportunities to engage with art for free and draw visitors to our Main Street.
When we say that every dollar counts, we mean it. If you appreciate the arts or if you love your community, we would truly appreciate it if you would please consider a donation or sponsorship that is meaningful to you.
Your support will help to ensure that art and culture continue to have a place in the lives of those in our shared
L.I. community. We sincerely hope that you will join the Patchogue Arts Council in our efforts to enliven our downtown with the arts for a long, long time.
WE THANK YOU FOR RECOGNIZING THE URGENCY OF YOUR SUPPORT.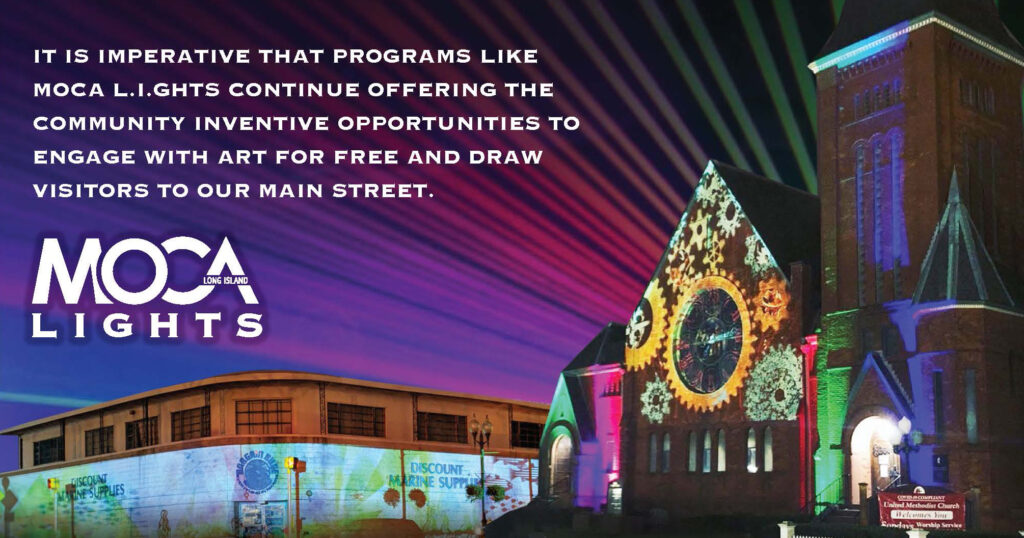 Artfully,
Beth Giacummo
PATCHOGUE ARTS COUNCIL • MUSEUM OF CONTEMPORARY ART L.I.
EXECUTIVE DIRECTOR
David Kennedy
GREATER PATCHOGUE CHAMBER OF COMMERCE
EXECUTIVE DIRECTOR