MoCA L.I.ghts Behind the Scenes Session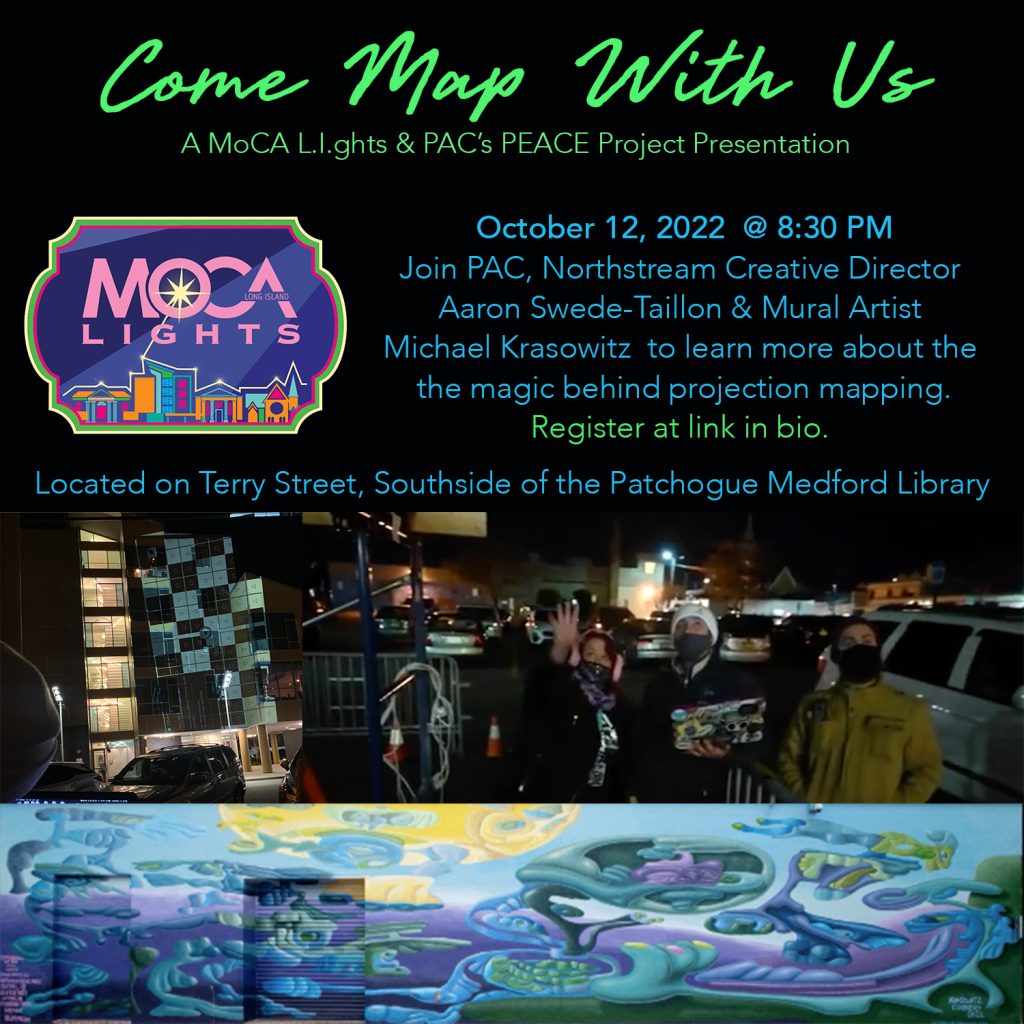 Come Map With Us
October 12, 2022 @ 8:30 PM 
Join PAC, Northstream Creative Director Aaron Swede-Taillon & Mural Artist Michael Krasowitz to learn more about the the magic behind projection mapping.
READ MORE| https://patchoguearts.org/moca-l-i-ghts-2022/
MoCA L.I.ghts has become a large part of Patchogue Arts Council • Museum of Contemporary Art L.I.'s proven history of high caliber and impactful programming that has been awarded competitive funding from the NYS Council on the Arts, Suffolk County Cultural Affairs, Long Island Community Foundation, and the Knapp Swezey Foundation. With events like this that bring the arts to the forefront of the community, we are proud to be considered a leader amongL.I. arts organizations and advocacy groups that stand as an economic driver in New York. Now that MoCA L.I.ghts has become an annual event, we look forward to building a legacy of innovation and seeing the limitless impacts the arts can have on the Village of Patchogue, Long Island and visitors from near and far.