CALL FOR ARTISTS
ART ON THE MARQUEE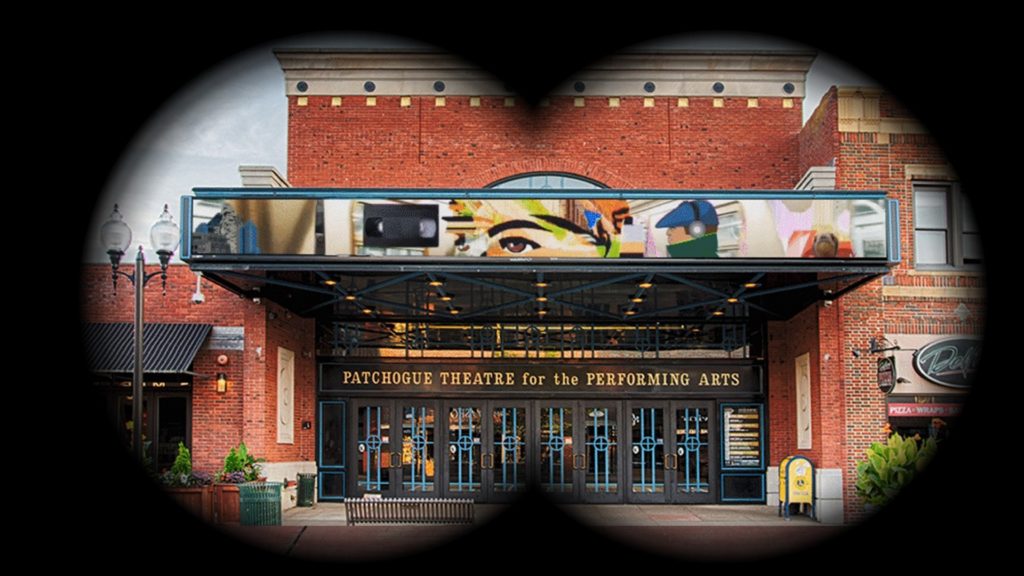 Art on the Marquee | October 4 – December 31, 2020
In collaboration with the Patchogue Theatre of Performing Arts, a rotating series of artist-created videos, gifs, animation, and digitally created still works will be created specifically for viewing on the marquee of the theatre building. The presentation will begin at 8:20 PM (20:20) and remain on view until midnight each day starting October 4 – December 31, 2020. Works for this program are curated from an international open call.
Works MUST meet specific specs to
be considered, please review the guidelines carefully.

This program will be curated by the MOCA LI curatorial team.
This exhibition will include up to 20 Artists and will be on view daily
@ 20:20 to 2:00 from October – December 2020.

ART ON THE MARQUEE is part of the Patchogue Arts Council Clear Vision 20/20 festival season and MoCA L.I.ghts 2020 program.

As the days get shorter and darker the Village of Patchogue will begin to
glow as the Patchogue Arts Council presents MOCA L.I.ghts 2020. A series of
compelling, site-specific artist-designed works that include projection, video, animation, and gifs. Works will be exhibited in multiple locations throughout the downtown from October – December 2020. MoCA L.I.ghts is a free program open to the community at large.
Submission Details & Guidelines
• Submission Deadline: October 1st, 2020
• Email submissions to: info@patchoguearts.org
• Subject line should include: ArtOnTheMarquee_ArtistName
• Artists can submit a max of 3 works
• Submissions must include the following information for each work;
title, date of completion, media
• Submissions must include a CV and artist statement
• All files should be labeled with the artist's name and title of work.
Ex: Yourname_titleofwork.jpg

REQUIREMENTS & RESTRICTIONS
Gifs, Animations, Video, or Artwork created for this opportunity should follow the guidelines below:
• Files must be 90 x 1080 pixels
• Works must be sized correctly to be placed on the marquee. Submissions that are not the correct specs will not be considered.
• Maximum file size of 5MB.
• Maximum length of 40 seconds
• Acceptable files include .gif OR .jpeg

NO SUBMISSION FEES
PATCHOGUEARTS.ORG
INFO@PATCHOGUEARTS.ORG
---
Please help us continue to provide free programming and artist resources like the above!