Curated by Jay Schuck
March 7 – April 18, 2015
The term dates back to Ancient Greece but is primarily used to refer to a specific style of painting rooted in Medieval Byzantium. Icon paintings depicting religious figures were standardized across Europe, allowing Christians to instantly recognize the images and their attributes regardless of where they were made. Despite its broader meaning in the 21st century, the term icon is still used to refer to any instantaneously recognizable image, person, or object regardless of the time or place it originated. The artists in Modern Iconography explore the concept of iconography and its underlying symbolism.
In his composite paintings, presented in his signature 'neon-light' style, Bryan Gutman fuses imagery from premier artists across the span of art history. His painting Olympia borrows the iconic reclining nude from Édouard Manet's painting of the same name and places her within the silhouetted outline of Vincent van Gogh's . Bordering this imagery are abstracted forms in various colors in the style of Jean Dubuffet.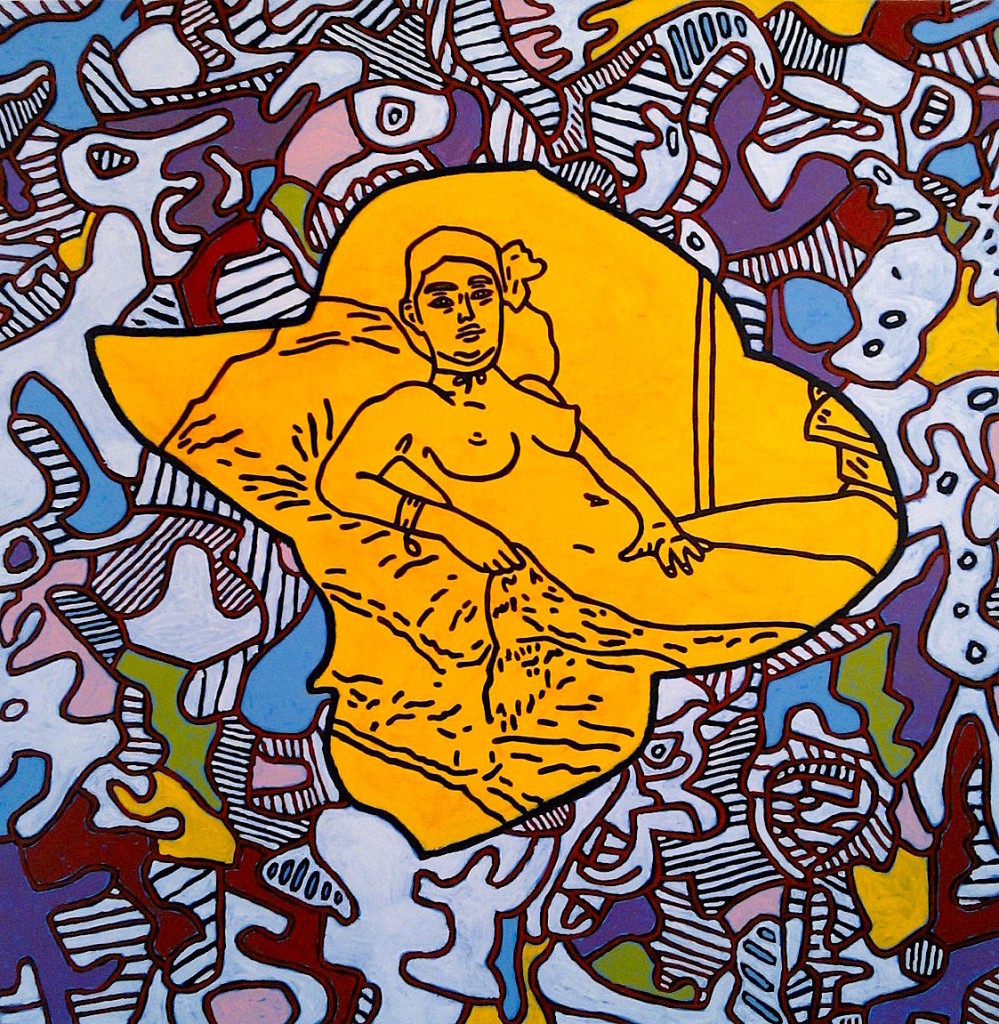 Rick Miller's carnival scenes instantly bring to mind notions of Americana and simpler times. Despite cropping his photographs of ferris wheels, fried dough vendors, and carnival plushies, there is still enough imagery to allow the viewer's mind to recall nostalgic childhood memories of long summer nights spent at the carnival.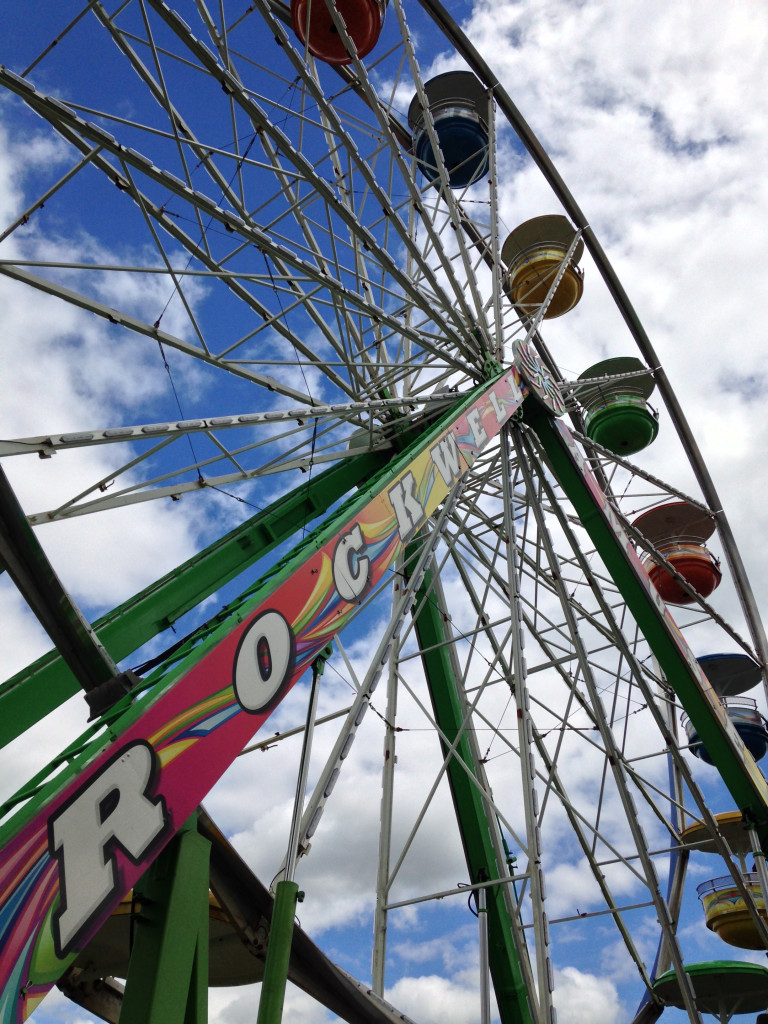 Assembling his pieces from found material, Ben Owens presents a unique view of popular imagery. His piece is a take on the classic Jules Verne story depicting the climactic deaths of the Four Horsemen's steeds on the cliff's edge prior to Armageddon.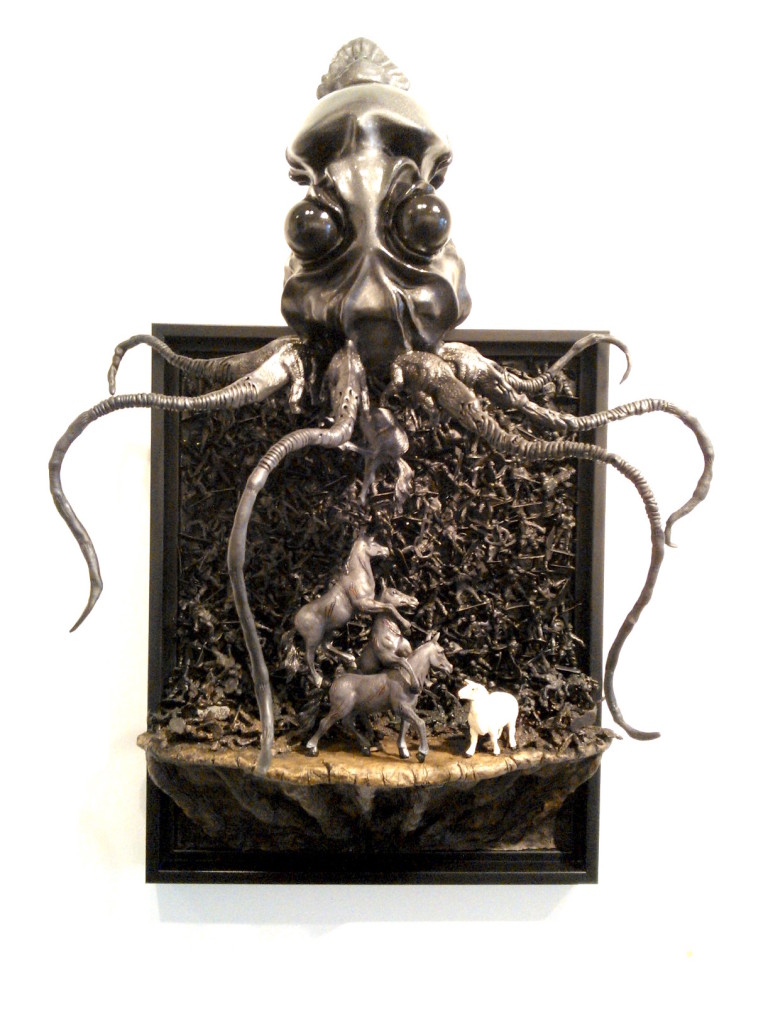 Chaltin Pagan considers the Barbie doll to be a modern-day icon revered by much of society and uses the subject to examine notions of womanhood and femininity. Like medieval saints holding objects of their martyrdom, Pagan's Barbie dolls hold certain objects or beauty products that are associated with femininity.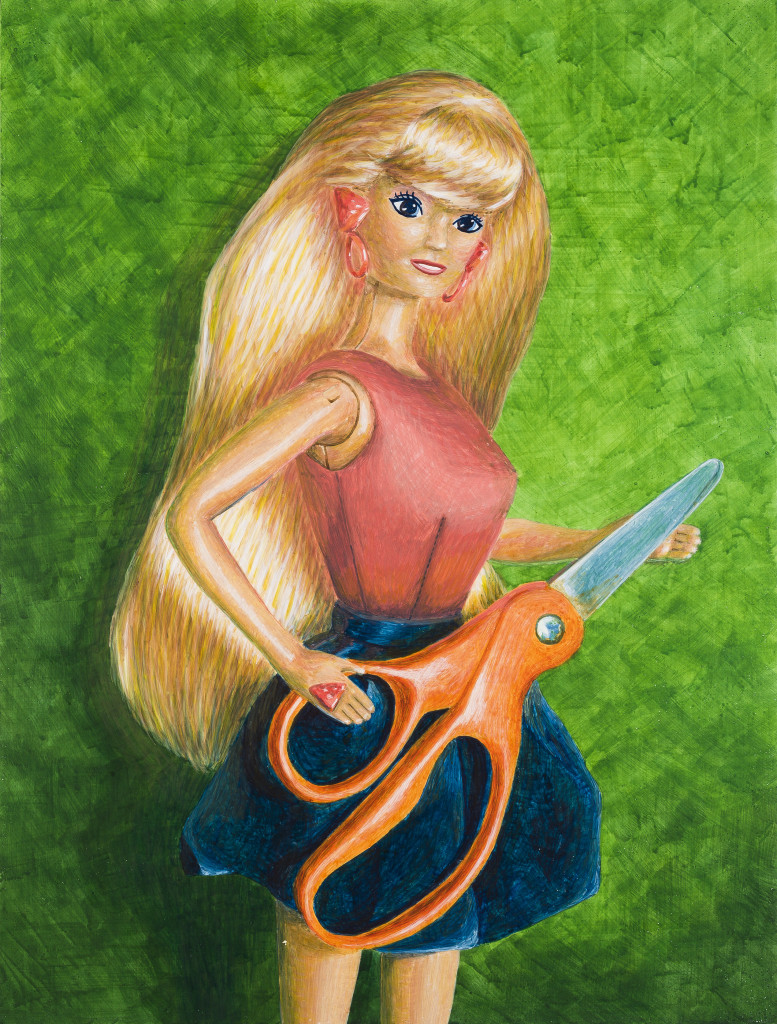 Fran Pelzman Liscio sees the value of life in all of the world's creatures. The photographs of fallen fowls from her series are reminiscent of the reliquary shrines of the Middle Ages. She memorializes the deceased, arranging their bodies with beautiful flowers, begging viewers to reflect on life and their own mortality.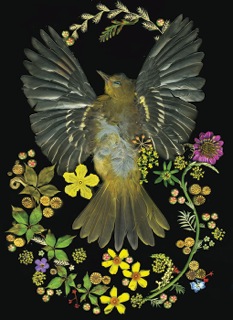 The subjects of John Prudente's paintings are instantly recognizable, retaining not only the uniqueness of the individuals depicted, but also the ideals of their times. His painting, modeled after the President's official portrait, presents Ronald Reagan in vinyl overlay with the American flag waving behind him in red, white, and blue acrylic. Even in this creative style, Reagan still embodies the ideals of Conservatism and Reaganomics of the 1980s.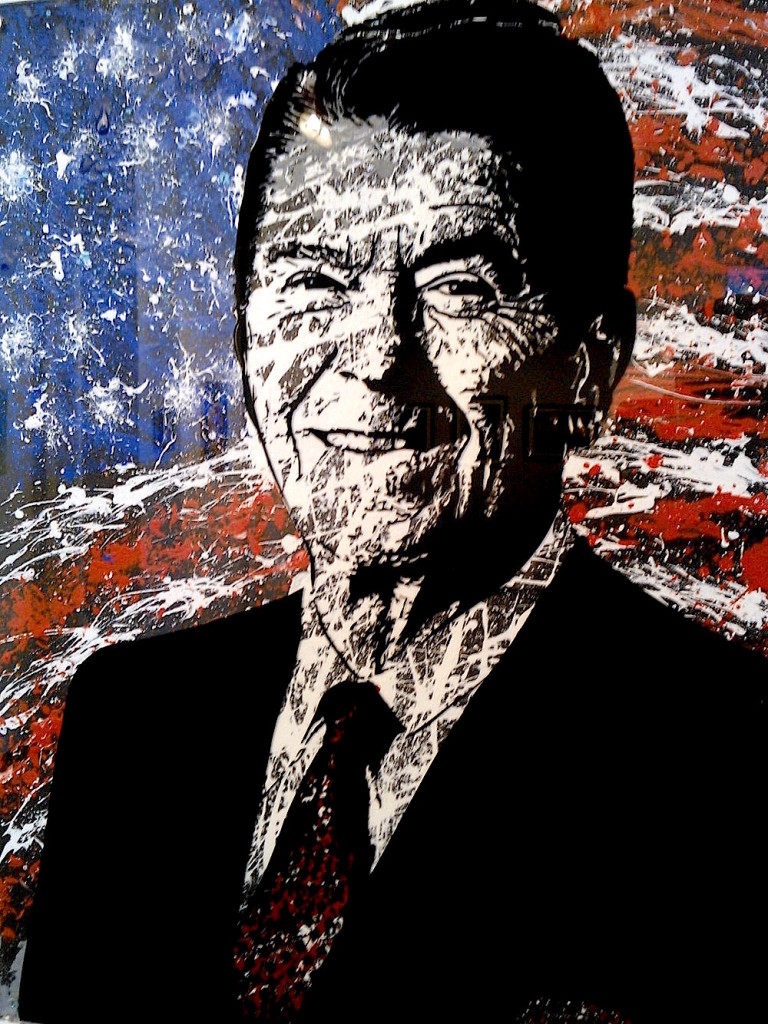 The artists in Modern Iconography explore the concepts of memory, memes, and media manipulation of iconography using instantly recognizable imagery as the basis for their artwork. In the reinterpretation of iconic imagery subjects gain new meaning while maintaining their original status.