Wednesday, December 9 @ 7:00 PM on Zoom
Prehistoric Art with Prof. John Cino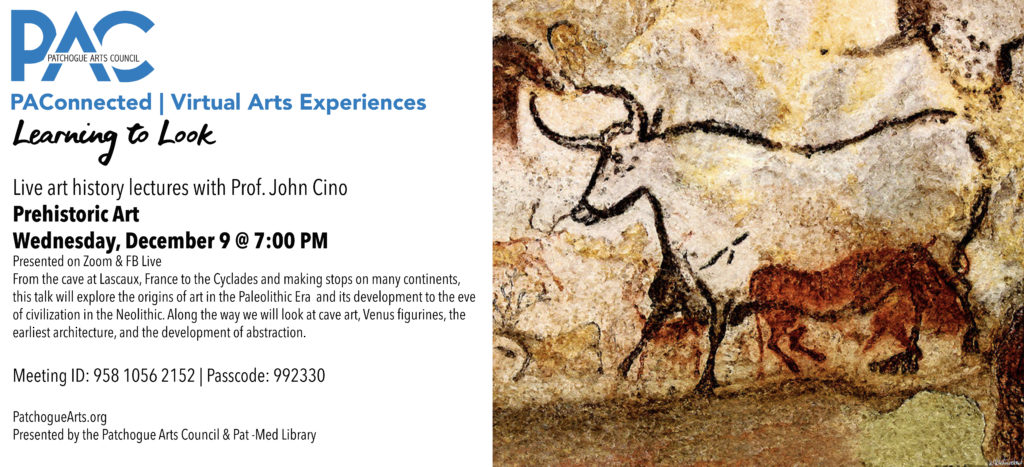 From the cave at Lascaux, France to the Cyclades and making stops on many continents, this talk will explore the origins of art in the Paleolithic Era and its development to the eve of civilization in the Neolithic. Along the way we will look at cave art, Venus figurines, the earliest architecture, and the development of abstraction.
Join Zoom Meeting
Link
Meeting ID: 958 1056 2152
Passcode: 992330
Presented by the Patchogue Arts Council • Museum of Contemporary L.I. & Patchogue – Medford Library
Learning to Look Archive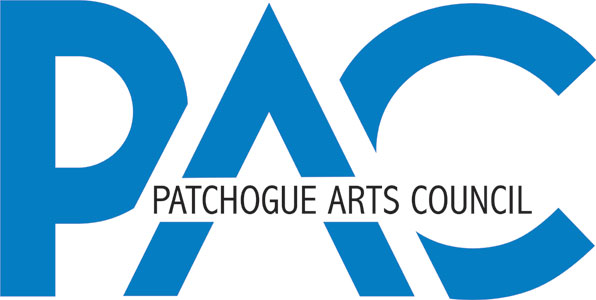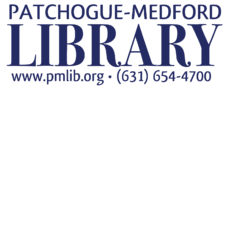 ---
Please help us continue to provide free programming and artist resources like the above!