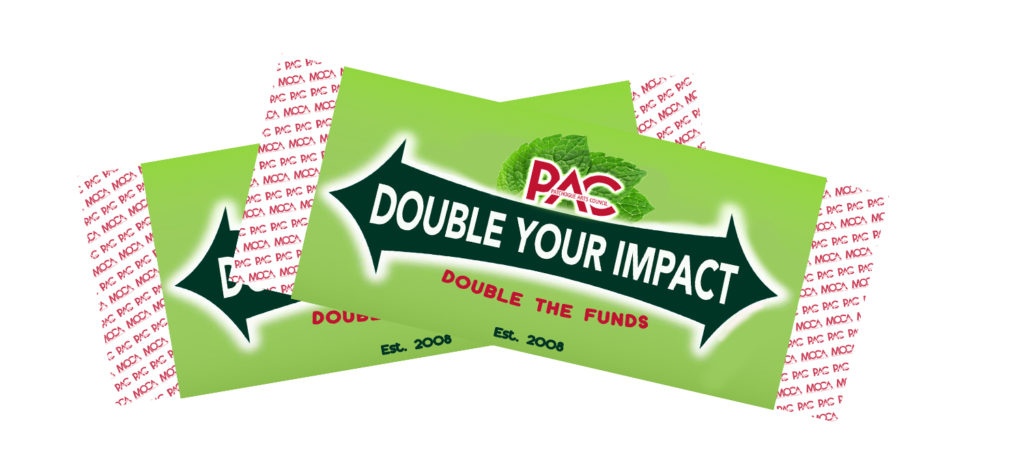 Double Your Impact • Double The Funds
PAC received a generous matching funds donor!

Will you help us reach our goal of $30,000?
Dear PAC Supporters,

We've all spent this past year finding new ways to keep doing what we love: gathering with family over Zoom or catching up with friends on a walk. Although these new ways have not replaced the old, they have been a gift. Some find they communicate more with family; others have found new hobbies – discovering connections and opportunities we wouldn't have otherwise. Our organization has gone through these motions just the same, but we need your help to explore these gifts we found.

Although many organizations like ours have been put on pause since March, we are proud to say that we have reached more people than we ever have during any other 7-month span in Patchogue Arts Council history as a result of reevaluating our capabilities, reinventing our programs, and transforming the ways in which we engage with our community. As we discovered new ways for you to continue doing what you love – enjoying art – our greatest gift has been witnessing how accessible and innovative our programs can truly be. But as we bring what we've learned here into the future of our organization, we need your help. This year we have been gifted a matching grant from a generous anonymous donor who will match your donation dollar for dollar, Double Your Impact, Double the Funds!

In the last seven months, we've embraced the possibilities that virtual platforms provide by launching six brand-new programs (PAConnected, PAChats, Learning to Look, Stir Crazy Sessions, Coffee With a Curator, and Virtual Crit Group), curating a virtual exhibition "+|- International Virtual Festival of Arts in Q-tine", and creating interactive virtual tours of our planned exhibitions all while embarking upon our most ambitious program yet – MoCA LIghts. The new ways in which we found to teach, present, and support art are truly limitless as we continue to pursue our mission: to ambitiously educate, support, and elevate the arts community, including artists at all stages of their careers; and we are dedicated to supporting the development of new works and public projects through exhibitions and innovative programming with an emphasis on community engagement.

We sincerely hope that you will consider Doubling Your Impact and Doubling the Funds with a gift that is meaningful to you; we can tell you that any amount would be meaningful to us.
Artfully,
Beth Giacummo
Executive Director
Patchogue Arts Council • Museum of Contemporary Art L. I.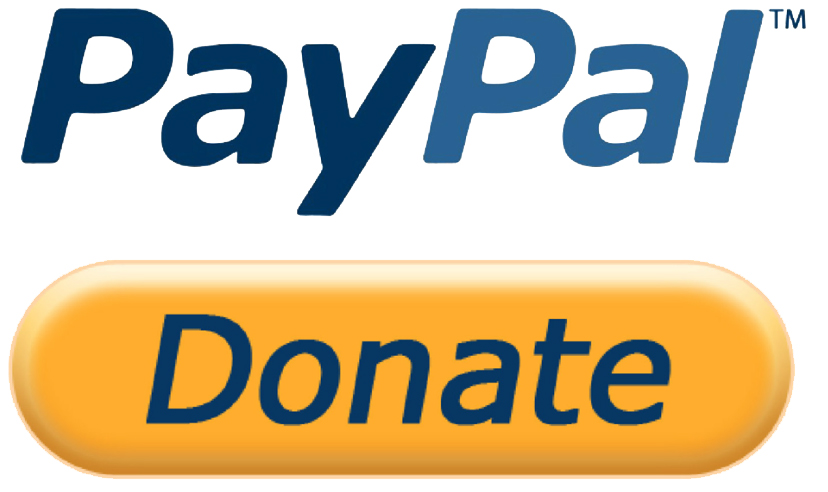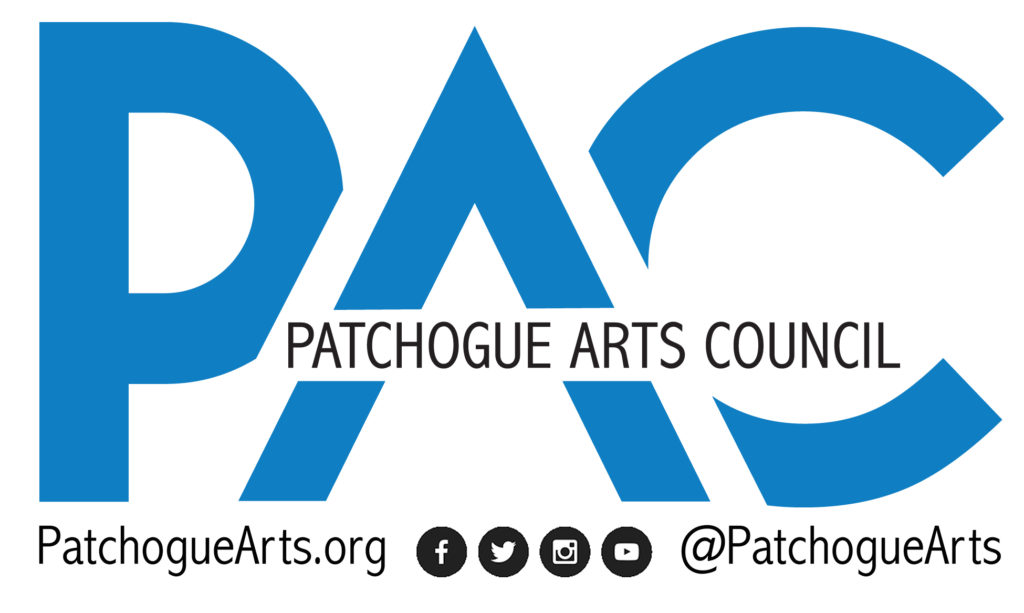 Ways to donate and show your support for PAC!
Mail | Make checks payable to Patchogue Arts Council Inc. and send to;
20 Terry Street, Ste., 116, Patchogue, NY 11772
Digital | CLICK HERE
Text | Donate to +1(631) 202 – 0894
Follow | Show your support and stay updated on all PAC programming by following us on
Facebook, Instagram, and YouTube @patchoguearts.
Share and comment on your favorite programs to help us grow! Every follow, like, share, and comment helps us out.
Amazon Shopping | Support us all year long as you shop through Amazon Smile!
Did you know you can help PAC as you shop on Amazon!? Through Amazon Smile, a percentage of your purchase can support PAC! Just pop over to https://smile.amazon.com/ when you shop and be sure to go to the drop-down menu select Patchogue Arts Council! There is no additional charge to you. Help PAC with Amazon SMILE all year round.