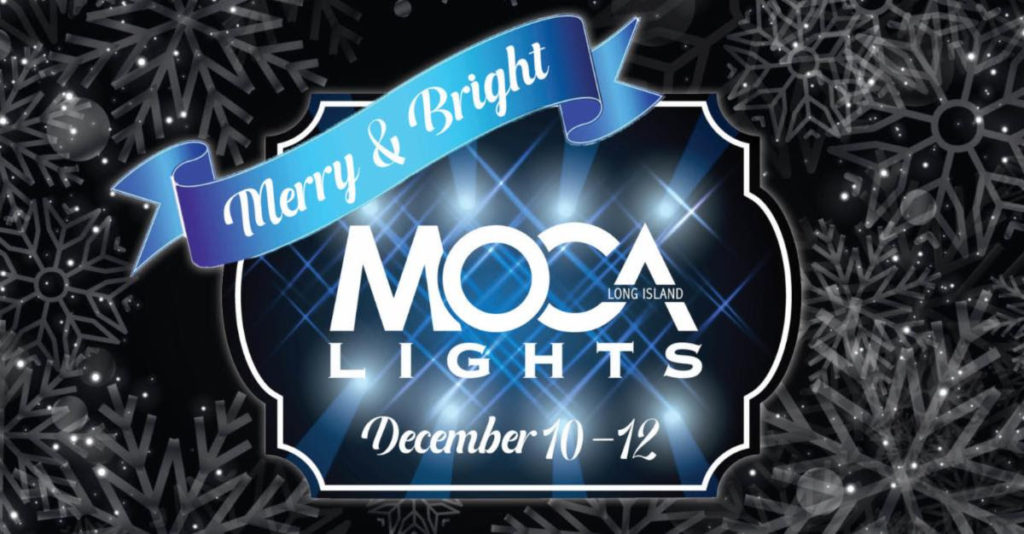 Patchogue Arts Council, the Greater Patchogue Chamber of Commerce and the Village of Patchogue present:
MoCA L.I.ghts | Merry & Bright.
MoCA L.I.ghts is back with a special holiday projection and light extravaganza. Businesses in the downtown area will become a vibrant backdrop to this immersive festive experience, an original program created by the Patchogue Arts Council • Museum of Contemporary Art L.I. , curated by Beth Giacummo.

MoCA L.I.ghts | Merry & Bright will be taking over Patchogue Village December 10 -12 from 6:00 PM – 10:00 PM each evening, making spirits of all ages Merry & Bright. Site-specific holiday inspired projections will illuminate the facades of contemporary and historic architecture, utilizing projection mapping and light to create a celebration like you've never seen throughout the Village of Patchogue.

Visitors of all ages will be able to enjoy themselves safely on foot, by car, and online.

This program is made possible with generous support from Suffolk County.
Where can you see MoCA L.I.ghts Merry & Bright?
• Historic Congregational Church of Patchogue
95 E Main Street Projection 
Artwork created by Nick Graci with an original score created by Randy Klein
• Historic Carnegie Library
160 West Main Street Projection artwork created by Kelley Bell
(Event tech and sound by Viper Studios)
December 10 -12 from 6:00 PM – 10:00 PM

Also on view through – December 31, 2020
PAC presents Art on the Marquee
On view 8:20 PM – Midnight every evening on Historic Patchogue Theatre for the Performing Arts  @ 71 East Main Street
In collaboration with the Patchogue Theatre for the Performing Arts, a rotating series of artist-created videos, gifs, animations, and digitally created still works created for this event will be presented on the marquee of the theatre building. This program is a part of the Patchogue Arts Council's MoCA L.I.ghts 2020 programming.
ARTISTS |  Ryan Seslow, Béatrice Coron, JoAnne Dumas, Takafumi Ide, Drew Kane, Fred C. Lingen III, Cynthia Wells, Colin MacDonagh, Kasmira Mohanty, Moriah Ray-Britt, Devlin Starr, Jennie Thwing, Amanda Reilly, and curated by Beth Giacummo.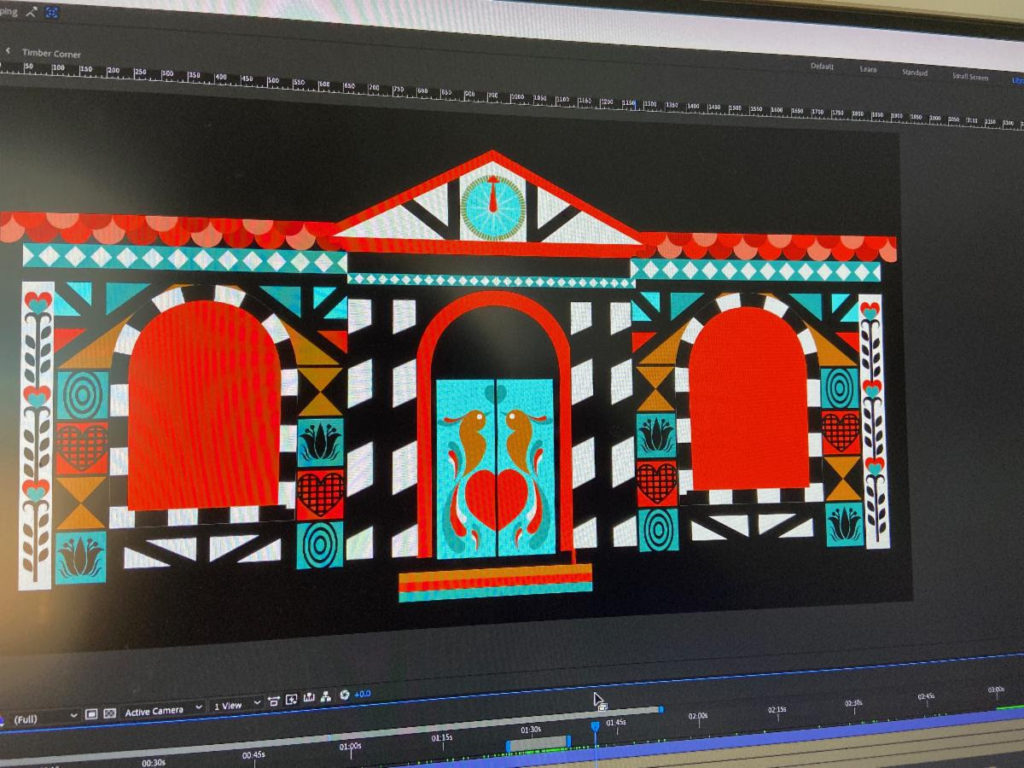 Do you want to help PAC continue programs like this? Visit the link below to learn how to help out.