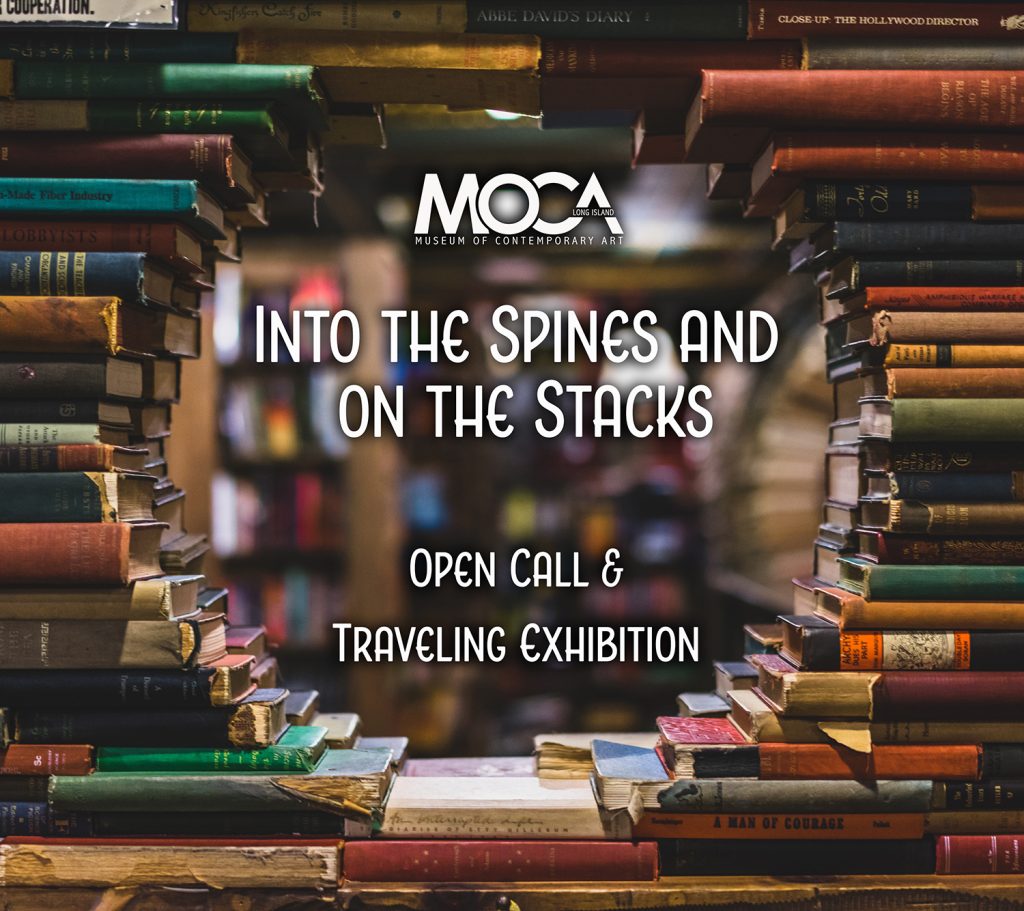 Into the Spines and on the Stacks | Open Call & Traveling Exhibition
A call for miniature installations that occupy the space of a book! A well known iteration of this idea has become known as a "Book Nook". MoCA L.I. invites and encourages artists to respond to works of literature and consider creating miniature installations that would be presented on the shelf alongside the editions of fiction and non-fiction.
Into the Spines and on the Stacks will be one piece of a three-part exhibit entitled
Manu – Scripts at MoCA L.I on view October 7 – December 10, 2023. Into the Spines and on the Stacks will travel to the Patchogue-Medford Library where they will be exhibited in the stacks alongside their inspirations throughout the entire library.
PAC•MoCA L.I. will be collaborating with the PMLIB to organize a scavenger hunt for viewers to find the works on view within the library.
Exhibit Requirements
How It Works…
Artists will submit a proposal for their "book nook" concept.
• Proposals should include at least 2 drawings of your concept. • Please upload 2-3 images of past art work as well.
ALL PROPOSAL ARE DUE BY AUGUST 25, 2023
Submissions will be approved 2-3 days after they are submitted until we reach 25 artists.
PAC's curatorial team will review each proposal on a rolling basis, the sooner you submit it, the better. We will have 25 "book nook" kits to provide to artists. Once your concept is accepted, we will provide you with your book nook template.
Long Island artists can arrange to pick up the template from MoCA L.I.
All works must be completed and returned/ shipped to MoCA L.I. 20 Terry Street, Patchogue no later than September 22, 2023.