PAConnected | Coffee with a Curator with artist Jane Hartley
Monday, July 20 @ 7:00 PM on ZOOM & FB LIVE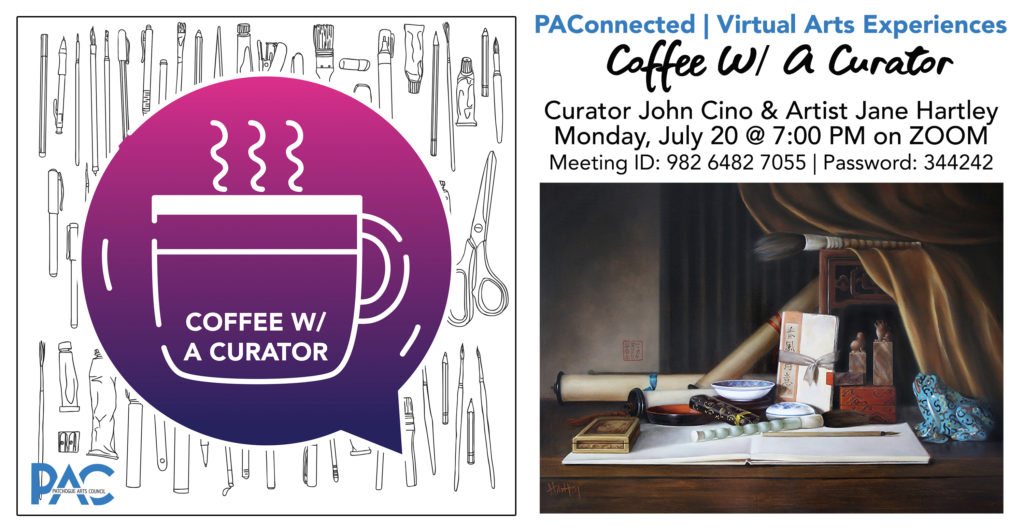 Guest artist Jane Hartley in conversation with Patchogue Arts Council • Museum of Contemporary Art L.I. Curator John Cino.
About the artist
Jane Hartley is a fine artist from Saint Simons Island, GA. She earned her MFA from the Maryland Institute College of Art. She is a Signature Member of American Women Artists and is represented by the Williams Ris Gallery in Jamesport, NY. Her artwork has been exhibited nationally, with select exhibitions at Tucson Desert Art Museum (Tucson, AZ), Robert Lange Studios (Charleston, SC), and the South Street Art Gallery (Easton, MD). For more information on the artist, visit her website, www.janehartley.com.
---
Please help us continue to provide free programming and artist resources like the above!
Previous Coffee with a Curators