PATCHOGUE ARTS COUNCIL • MOCA L.I.
presents
PROJECT FACE MASK
Benny Migs Special Pop-up Exhibition

October 30 – November 1, 2020
Masquerade Reception & Book Release
October 30 from 7:00 – 10:00 PM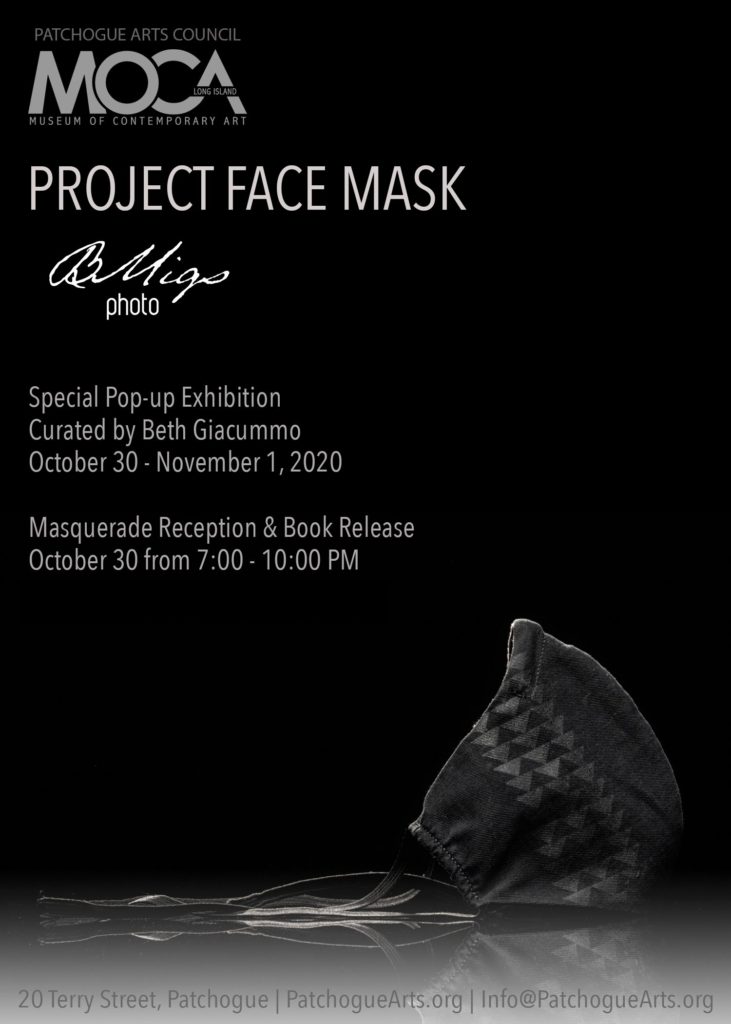 The Patchogue Arts Council • MOCA, LI is proud to present a special pop-up exhibition, Project Face Mask by Benny Migs from October 30 – November 1, 2020. Join us as Migs transforms the gallery into an interactive installation featuring over 80 compelling portraits of local business owners and organization leaders taken on location during the pandemic. Experience the Migs' artistic journey Project Face Mask as a special pop-up exhibition on view October 30 – November 1, 2020. Pre-purchase a copy of Project Face Mask and pick it up during the exhibition or the masquerade reception & book release event on October 30 from 7:00 – 10:00 PM.

"A timely expression and reflection of the most impactful shared experience of our time." – Beth Giacummo
"At the time of writing this the world, is suffering from the COVID-19 (Corona Virus) Pandemic. I live in Suffolk County NY and right now we have 33,773 cases and had 1,102 deaths and these numbers are still rising.I'm very active with The Greater Patchogue Chamber of Commerce and I approached them about a photo essay called Project Face Mask. I was looking to photograph business owners in their place of business but they have to be wearing a face mask. I'd say about 90% of the businesses in town are shut down. I sent an email out to all of their members. I really wanted to capture the emotion that we are all feeling right now as small business owners. I didn't want these images to look perfect. I was going for a dark moody aesthetic." -Benny Migs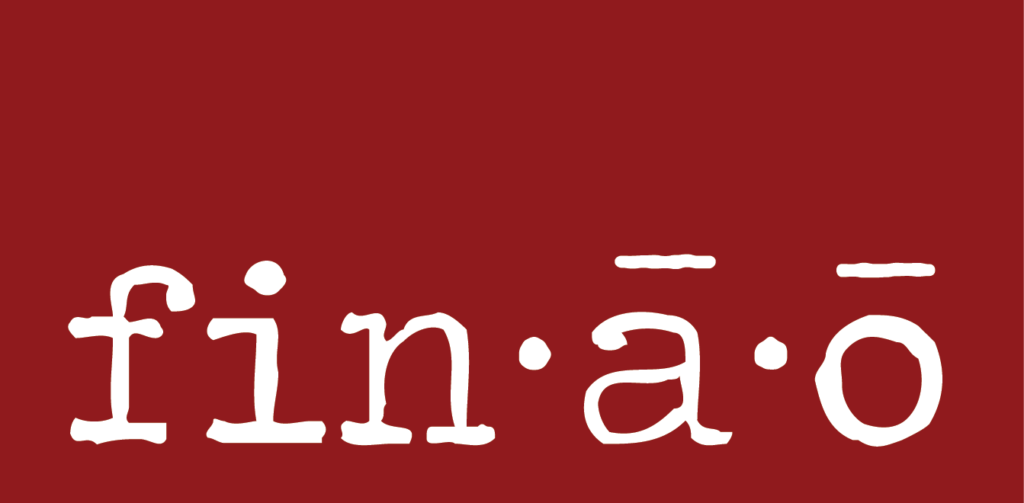 The exhibition is possible with generous support from:
ABOUT THE ARTIST
Portrait artist and wedding photographer Benny Mig's goal is to communicate not only the personalities of his subjects, but their emotions as well, and he has the imagination and ability to capture these elements dramatic images no matter the nature of the surroundings. In fact, Benny says:
"I almost prefer a situation that offers very little to work with. I love to create an image in which I can make an everyday location look like the setting of a big-budget production."
Benny's stylish, compelling images have graced the pages of many magazines including, Long Island Pulse, Revolver, Alternative Press, American Photo Popular Photography, Rangefinder, Popular Science, Photoshop User, Shutterbug, Nikon World, Field & Stream. In 2015 he releases an educational book with Amherst Media called Alternative Portraiture: Artistic Lighting and Design for Environmental Photography. He is a recipient of the Photographer of the Year award from the Professional Photographers of America (PPA), and the Grand Award in the portrait category from the Wedding and Portrait Photographers International (WPPI).

Always looking for new ways to communicate his vision and stay on top of his creative game, Benny has recently added the roles of cinematographer, director, and director of photography to his repertoire. He is truly a photographer for whom imaging is not a job, but a passion.

"I wake every morning upset," he says, "not because I have to go to work, but because I just wasted hours sleeping when I could have been shooting and creating. "Photography is my life, and I love it."
BennyMigsPhoto.com
IG: @bennymigsphoto
FB: Benny Migs Photo
ABOUT THE PATCHOGUE ARTS COUNCIL – The Patchogue Arts Council, Inc., was formed to encourage, support, and promote the arts. The Patchogue Arts Council is located at 20 Terry St., Suite 116, Patchogue NY. For more information visit www.patchoguearts.org, call 631-627-8686, or email [email protected].
---
Please help us continue to provide free programming and artist resources like the above!