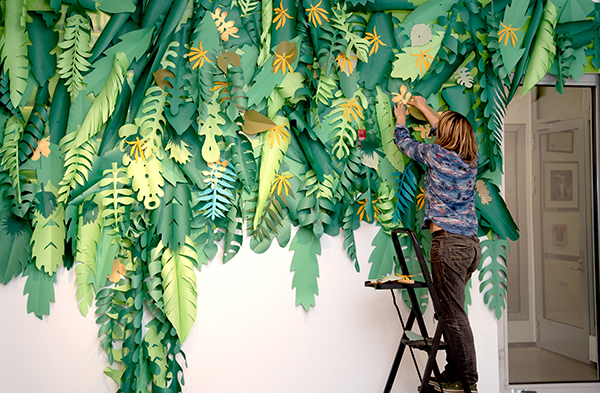 A special pop up installation @ the PAC Gallery In coordination with the Patchogue Arts Council Artful Antics 2019 Festival Season Kickoff
PEST IN THE GARDEN by JENNIE THWING
APRIL 27 – 29, 2019 – RECEPTION: APRIL 27 FROM 4:00 – 5:30 PM
Pest in the Garden is an installation featuring a cut-paper animation and wall mural. In the animation, a garden grows as insect-humans emerge from flowers. The installation hints at man's love for nature and resulting parasitic tendencies. It is also a metaphor for the relationship between parents and their children.