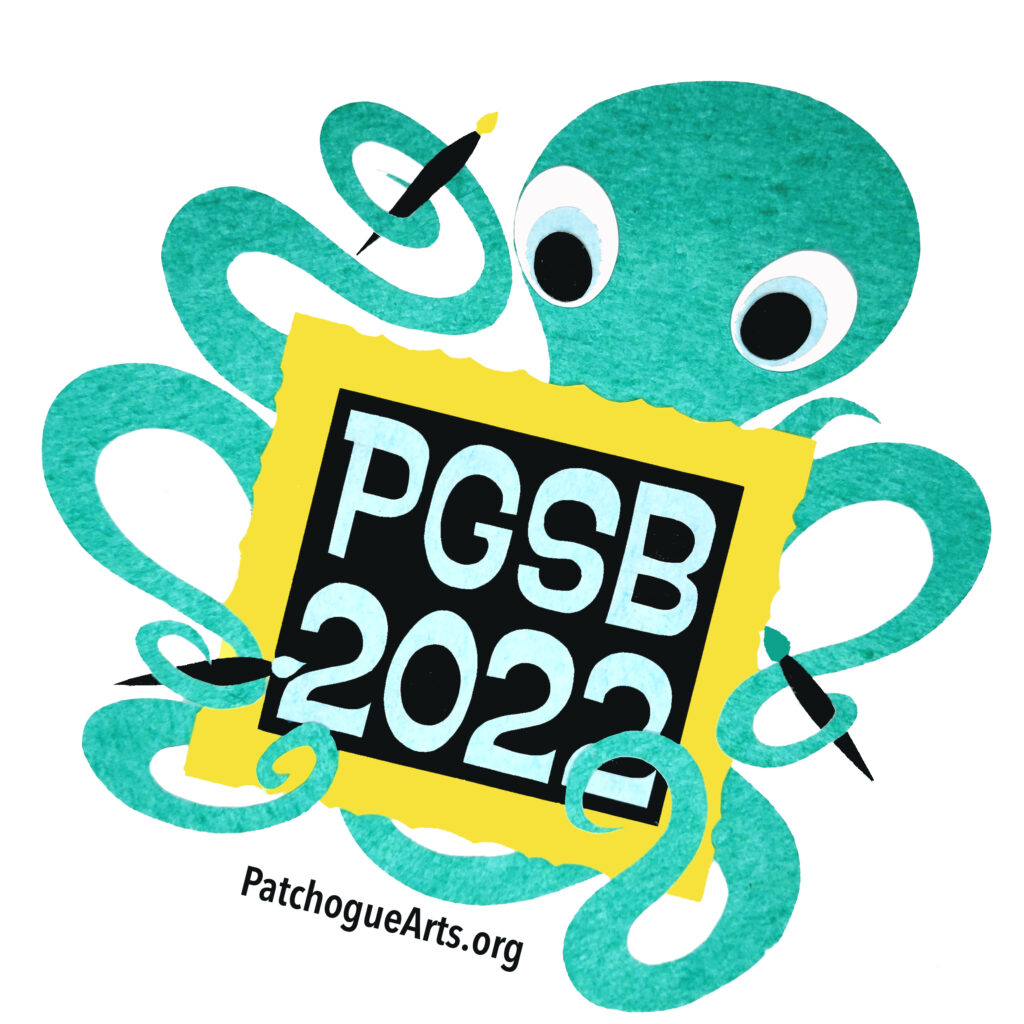 Annual Plein Air Event, Exhibition & Wet Paint Sale
Artists paint | August 19 – August 27, 2022 Exhibition and Wet Paint Sale on view August 28 – September 4, 2022 PGSB Closing reception September 4 from 2:00 – 5:00 PM Guest Juror Alexandra Giordano
The Patchogue Arts Council (PAC) is pleased to announce Paint the Great South Bay 2022 Plein Air Event, Exhibit, and Wet Paint Sale. The Patchogue Arts Council invited artists to paint en plein air along the Great South Bay, ranging from Smith Point Beach to The Fire Island Lighthouse. Final works are now on view at MoCA L.I.!
Proceeds from this event help the Patchogue Arts Council continue to host and provide prizes for PGSB artists as well as create events and programming that encourage, promote, and support the Arts on Long Island.
ABOUT OUR JUROR
Alexandra "Sasha" Giordano is the Assistant Director at the Hofstra University Museum of Art. Her responsibilities include curating exhibitions, managing the collection, developing programming and strategic planning. Alexandra is currently curating the exhibition When We All Stand, January 2023, which examines the collective power of the arts and artists to chart a pathway for national recovery in the areas of social justice, civic participation and activism. The exhibition is planned in conjunction with the Barack H. Obama Presidential Conference at Hofstra University, April 2023. Previously, Alexandra worked for The Metropolitan Museum of Art as the Assistant National Manager of Visual Planning where she developed campaigns that coordinated with merchandising, marketing, design and curatorial departments. She is adjunct faculty at SUNY Farmingdale College and Nassau Community College where she teaches Prehistoric Art to Gothic Art, Renaissance Art to Modern Art, American Art, Baroque Art, Renaissance Art, History of Graphic Design, and Freshman Seminar classes. In 2019, she received a SUNY Students First Grant for developing curriculum to include virtual and augmented reality in the art history curriculum. Alexandra holds a Master of Arts in Art History from CUNY Queens College with a focus on late pagan and early Christian iconography.