PACrit Group June 10th @ 6:30 PM on Zoom
If you have artwork and need some feedback or just need some artist to artist FaceTime – friendly faces and generous spirits are here.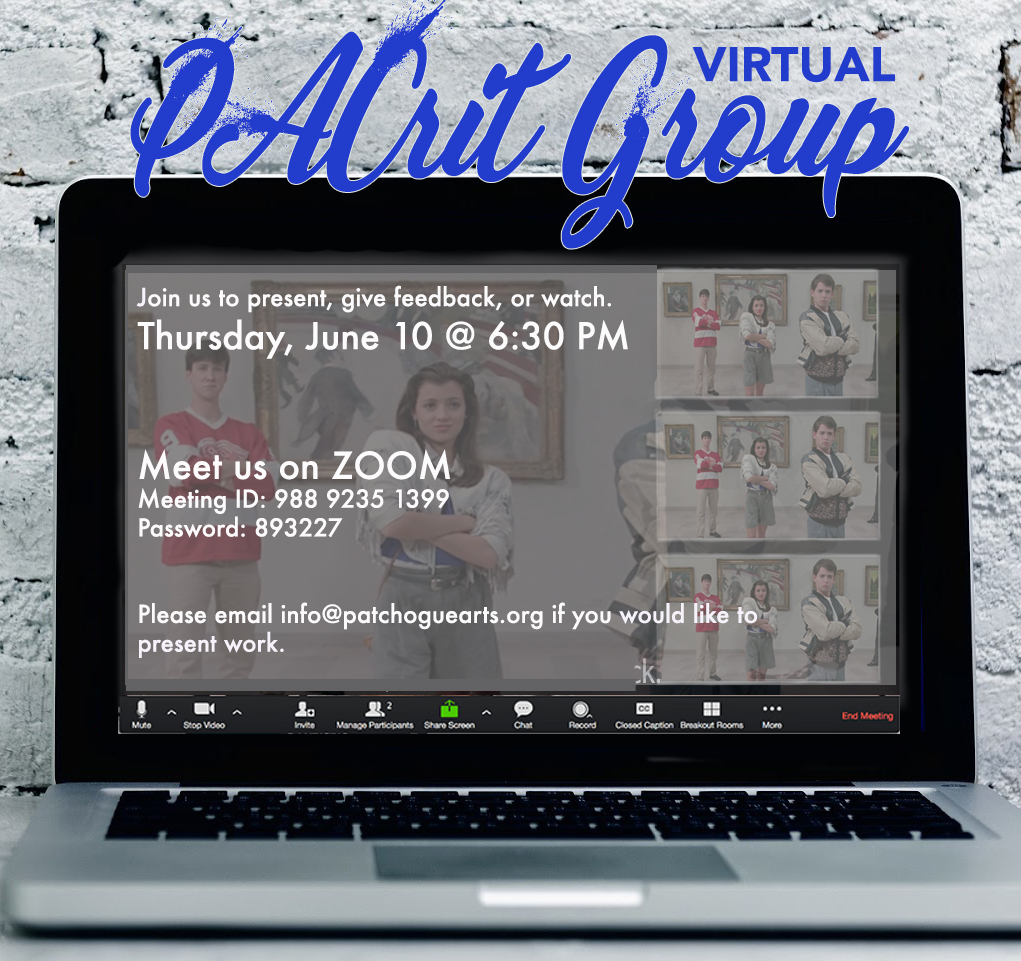 If you want to present artwork just email [email protected] to reserve your spot and if you just want to join us for fun sign on to the zoom meeting! PS. If you want to present your work please utilize the share your screen option on zoom and use a pdf, folder of jpegs, or PowerPoint presentation to show your works.
Works can be in progress as well as finished!
See you soon.
Join Zoom Meeting
Meeting ID: 988 9235 1399
Passcode: 893227