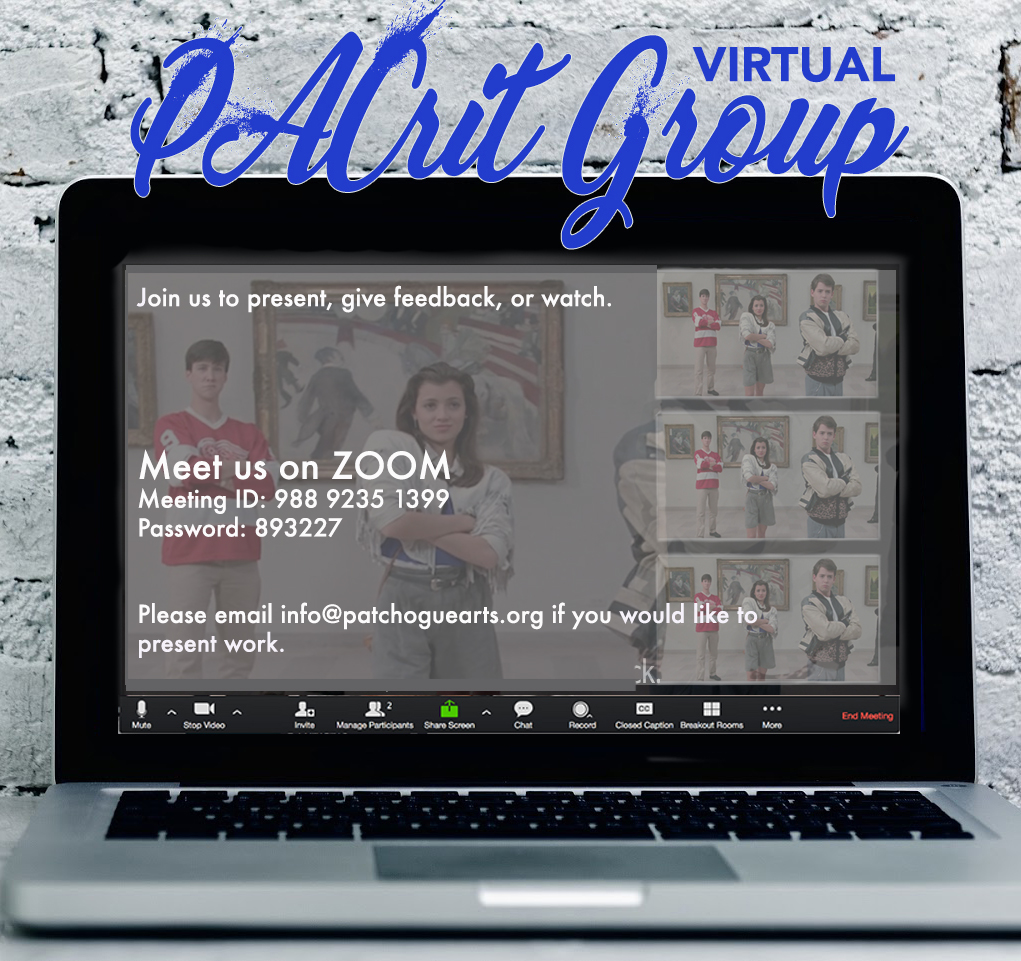 Back to the nitty critty! PAC is happy to present PACrit Group – virtually for the rest of 2021!

Join our PACrit leader/artist Christophe Lima
for a virtual critique night.

If you have artwork and need some feedback or just need some artist to artist FaceTime – friendly faces and generous spirits are here.

If you want to present artwork just email info@patchoguearts.org to reserve your spot and if you just want to join us for fun sign on to the zoom meeting!

PS. If you want to present your work please utilize the share your screen option on zoom and use a pdf, folder of jpegs, or PowerPoint presentation to show your works. Works can be in progress as well as finished! See you soon.

MEETING DATES
September 15, 2021 @7:30 PM
October 13, 2021 @7:30 PM
November 17, 2021 @7:30 PM
December 15, 2021 @7:30 PM

ZOOM INFO
https://zoom.us/j/96175750694?pwd=eWpNcjZwMUlteDQyTS9BcUMyci9SZz09

Meeting ID: 961 7575 0694
Password: 055836