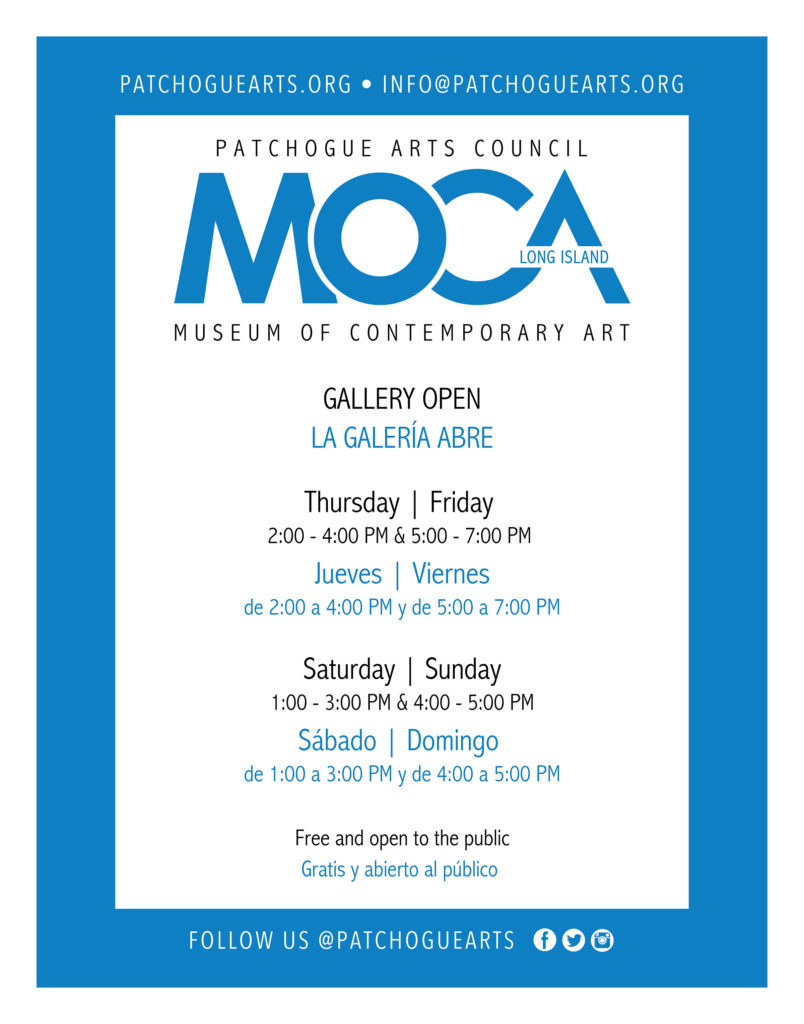 NEW GALLERY PROCEDURE
In the best interest of everyone's health and safety, we are moving to an appointment only visiting schedule.
Thank you for your patience and understanding.

Viewing is by appointment only during the times below.
Please email info@patchoguearts.org or fill out the form below to request a viewing a minimum of 24hrs before your planned visit.

Your appointment will be confirmed via email.

Museum of Contemporary Art Long Island Hours:
· Thursday & Friday: 2:00 – 4:00 PM & 5:00 – 7:00 PM
· Saturday & Sunday: 1:00 – 3:00 PM 4:00 – 5:00 PM
*the hour in-between viewing time is for cleaning.

Please note masks are required upon entry into the gallery and guests are expected to practice established ample social distancing protocol.
Hand sanitizer is available throughout the space. Maximum of 4 guests per group unless otherwise noted for dates/times we have artist(s) or curators on site for informal tours.