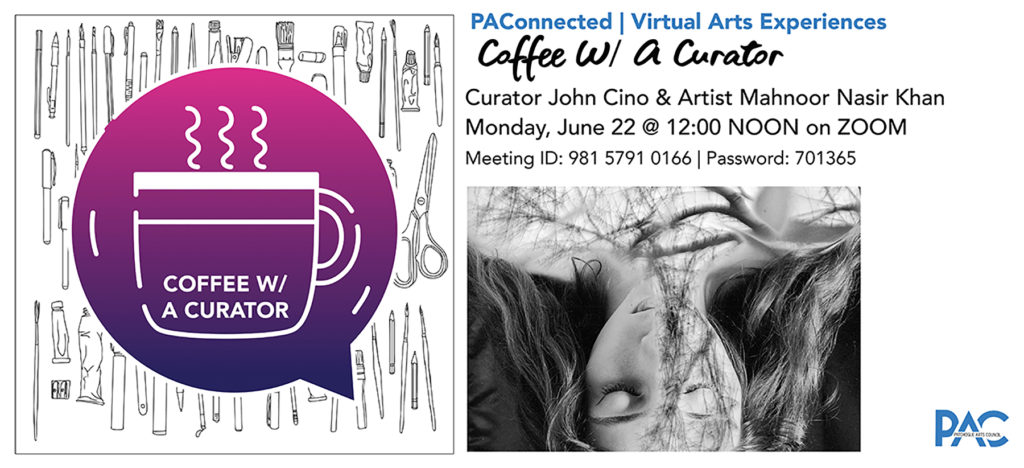 PAConnected | Coffee with a Curator
Monday, June 22
@ 12:00 PM on ZOOM & FB LIVE
Guest artist Mahnoor Nasir Khan in conversation with Patchogue Arts
Council • Museum of Contemporary Art L.I. Curator John Cino.
About the Artist
Originally from Karachi, Pakistan – Mahnoor believes in capturing the essence of the moment, and her photographs act as a medium of
communication for those unheard, metaphors of reality, and expression
to emotions that are well kept hidden. She looks to create artwork
that resonates with people to embody the soul and message.
Mahnoor Khan holds a BS in Advertising and an MFA in Photography. She
has exhibited her work in solo and group exhibitions internationally
, including New York and Spain. The artist is currently living and
working in New York.
www.mahnoorkhan.com
ZOOM INFO
Zoom Link
Meeting ID: 981 5791 0166
Password: 701365
More Coffee with a Curator