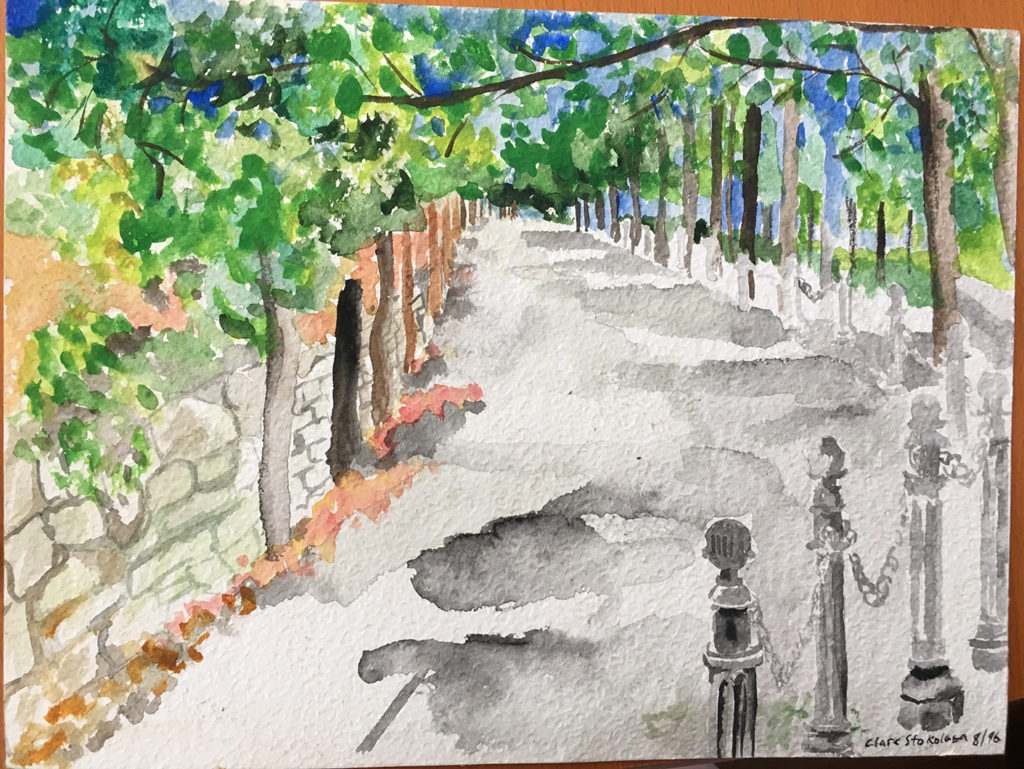 CLARE STOKOLOSA
I am sitting in front of the church, looking at the structure against the landscape, deciding on my composition. How did I end up here? A series of small decisions create my life. Making choices is part of the process of creating watercolors.
I once chose to paint in Cortona. I decided to return. Over the years, I have painted the landscape and architecture bathed in warm light and subtle hues — the beauty that is Tuscany.
My selections of location, scene, light, hour, color palette, brush, and even paper have resulted in a portfolio of paintings that reflect my love of the Italian countryside and my life as an artist. Here in Cortona I create my work and invite you to enjoy the views!
Cortona's Renaissance architecture and rich history which goes back to Etruscan times has lured me back. I bring a discerning artist's eye that I developed in the urban landscape of my hometown, New York City.
Growing up there, as an Italian American, I recall my mother's fondest wish for me was to go to Italy and paint. I attended college in Florence to study art in 1978. On my first visit to Cortona ten years later, I immediately fell in love with the jewel in the countryside. I have been returning to Italy ever since.
Some of my paintings of Italy were part of my one-woman show in the fall of 2011. As an award-winning artist for painting and other media, including collage and sculpture, I have exhibited my work in a variety of shows in New York City.
Being an art teacher for many years has given me the opportunity to share my passion for creating art. I realize that the selection process for living is the same as for painting. My choice of environments has progressively contributed to the manner in which I choose to live and translate my experience into image.