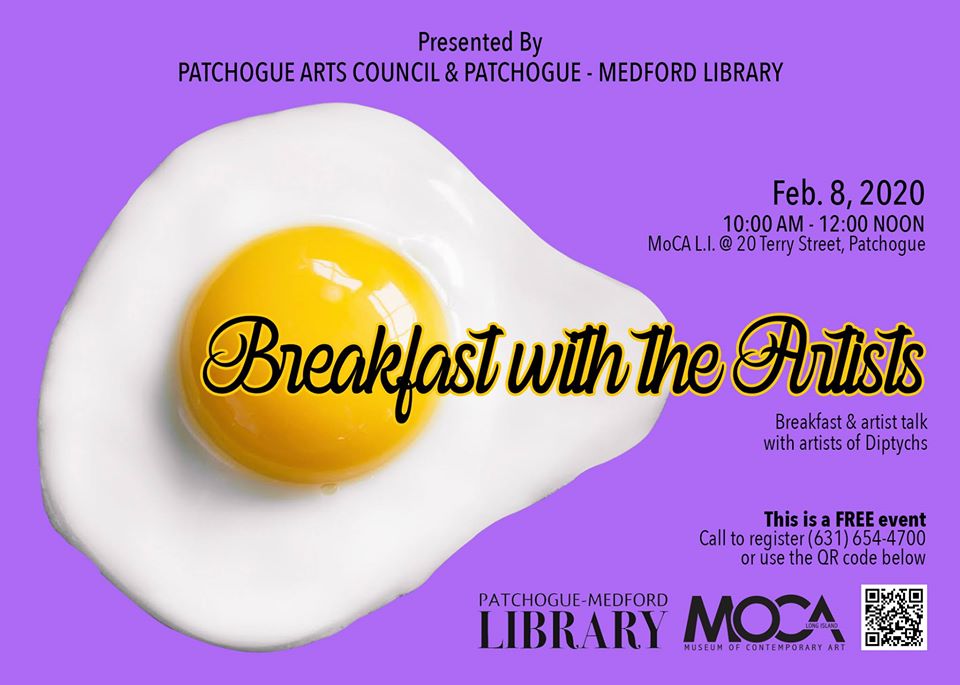 SIGN UP for THIS event must be done through the
Patchogue Medford Library.
Please call (631) 654-4700 OR visit
https://pmlib.libnet.info/event/3750693

Meet at Museum of Contemporary Art L.I. for a guided tour, artist talk, and Q&A with the curator and artist. Offered in collaboration with Patchogue Arts Council & Museum of Contemporary Art L.I.

BBreakfast with The Artists
Saturday, Feb.8 from 10:00 AM – 12:00 NOON
Patchogue Arts Council • MoCA L.I. & Patchogue-Medford Library are excited to present Breakfast with the Artists. Artist Talk, exhibition walk through & breakfast! Artists Jayne Dion & Darlene Charneco view will discuss their works featured in the current exhibition Diptychs curated by John Cino. Guests will have time to see the exhibit, hear from some of our featured artists, and have breakfast!