Curated by Jay Schuck
July 25 – September 12, 2016
Reception: August 7, from 2 – 4 PM
On view at Roast Coffee & Tea Trading Co., are car momentum records by Eric Murphy Car momentum records are abstract in composition and are composed of two complimentary, intertwining colors that are based on the artist's travels throughout Long Island. The routes and road conditions taken by the artist dictate a car momentum record's composition. A more direct route will produce a more minimal work, while a more scenic route filled with potholes, speed bumps, and traffic will produce a more complex image.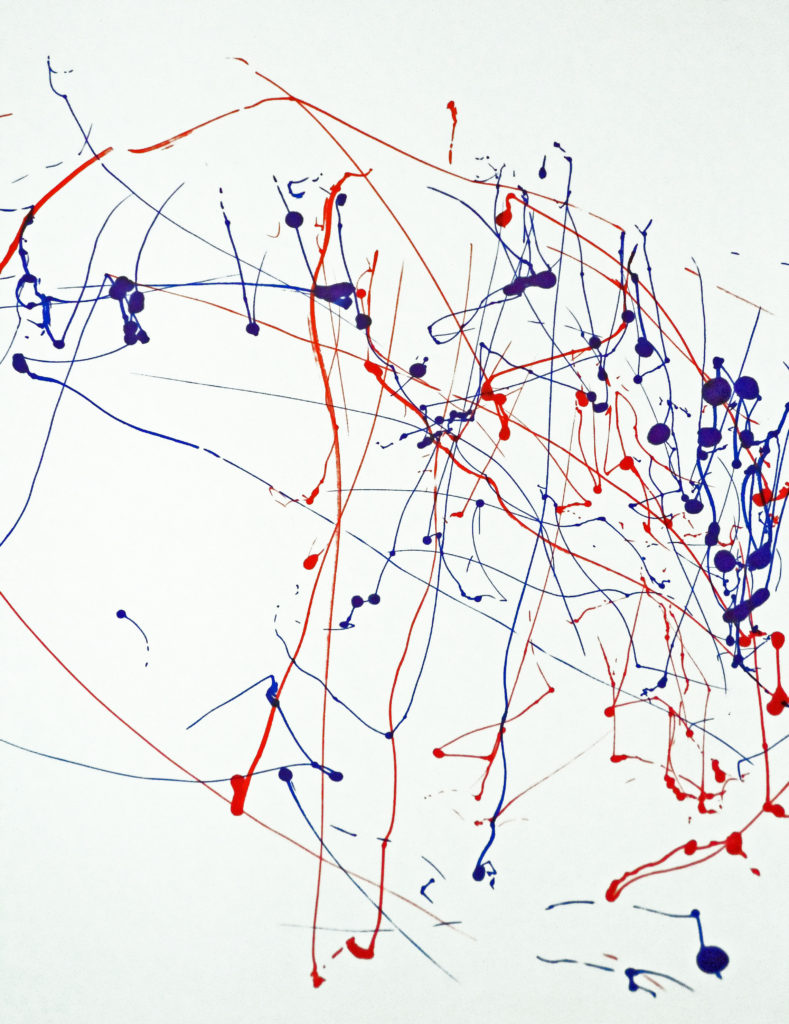 The car momentum records are not done by hand, but are rather created by a handmade pendulum, holding a marker, that pivots across the paper. The apparatus is then placed in the artist's car in the foot well of the passenger's side seat. The lines and ink blots that are the final result of each work is thus created from the various twist, turns, and stationary moments the artist takes on his travel routes. Murphy uses two colors in each work. One color documents the artist's route to a location, while the second color indicates the artist's returning route from the designated location. Apart from the choice of color, the artist has very little control on the overall aesthetics of the piece, which are dictated by outside forces. Each piece is unique, capturing a certain moment in the artist's life.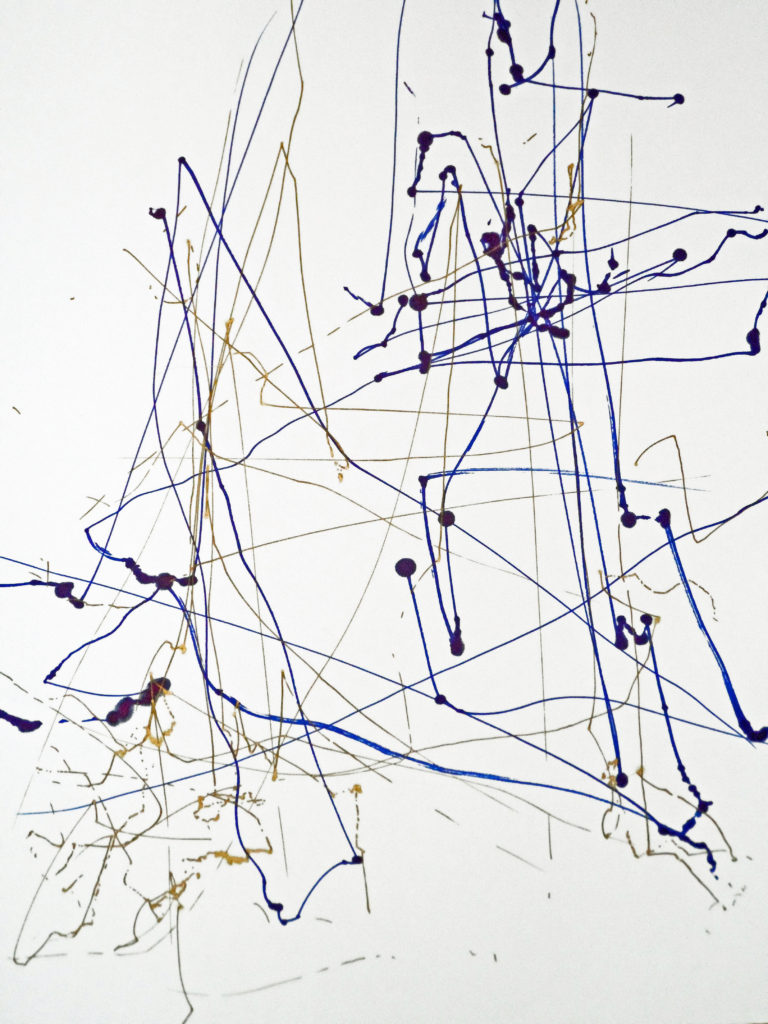 Eric Murphy is a fine artist from Long Island, NY. He received a Bachelor of Arts degree in Art History & Criticism from Stony Brook University. His artwork has been exhibited throughout Long Island with select locations including the South Bay Art Association in Bellport, NY, the Patchogue Arts Gallery in Patchogue, NY, and the Sunwood Estate Mansion in Stony Brook, NY.