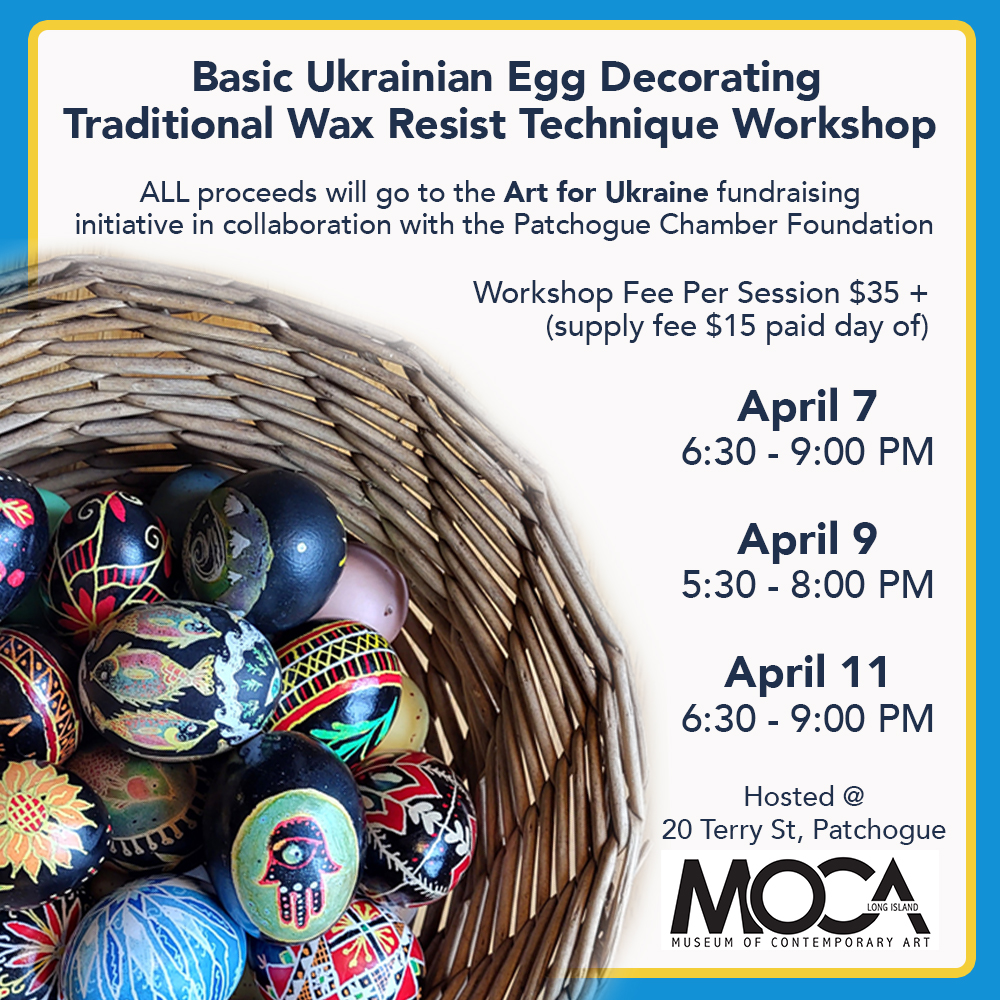 Basic Ukrainian Egg Decorating – Traditional Wax Resist Technique
Proceeds will go to the Art for Ukraine fundraising initiative.Artists! Learn the basics of traditional wax resist Ukrainian egg decorating. This traditional art is both challenging and rewarding, and requires patience and practice. In this 2.5 hour class you will create a simple, elegant 6-color design on a blown white chicken egg.
Cost: $35 per session and includes instruction, blown egg and dye pots This fee can be paid online or by check to the Patchogue Chamber Foundation.
Materials: $15 paid to instructor for complete decorating kits (include 6 dye packets, traditional kistka (wax application tool) wax, design sheets and instructions.) You will keep this kit create more eggs.
Workshop will take place at PAC• MoCA L.I. located at 20 Terry Street, Patchogue.
Please register here. We will contact you and provide a link for payment.
Please dress for mess, bring a pencil and small container to transport your very delicate creations!