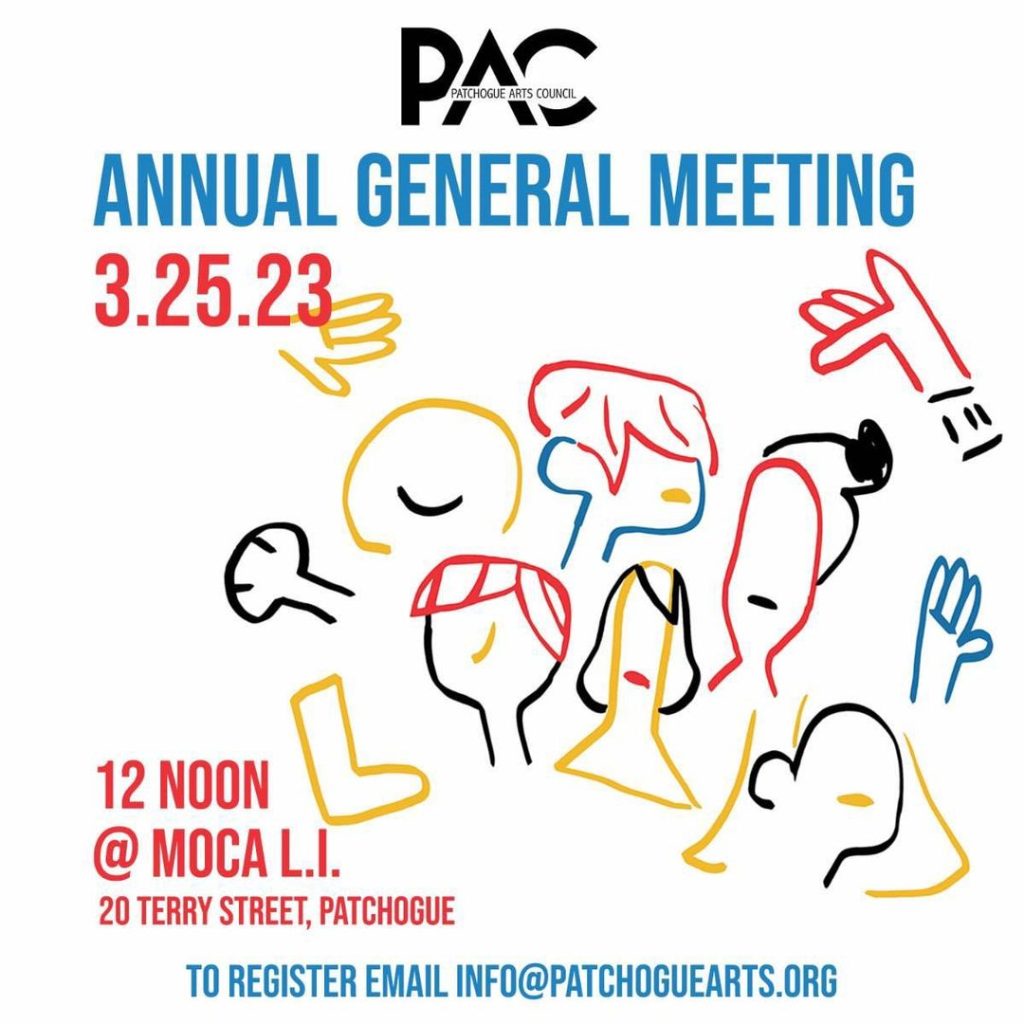 A meeting you won't want to miss…. A meeting with YOU! Our favorite meeting of the year with our members, supporters, and anyone interested in learning more about what PAC•MoCA has planned for 2023!
Meet Our Board & Staff • Volunteer recognition • Upcoming Exhibitions • Arts on Terry • MoCA L.I.ghts • Annual Open Calls • Volunteer Opportunities • New Programs
Be in the know with the Arts in Patchogue all are welcome, members and non-members!
Join us Saturday, March 25 @ 12 NOON
MoCA L.I. located at 20 Terry Street, Patchogue.