PAC ALFRESCO | ART ON MAIN
October 18 • October 25
Live Painting • Artist & Maker Vendors • MoCA L.I.ghts Art on the Marquee on view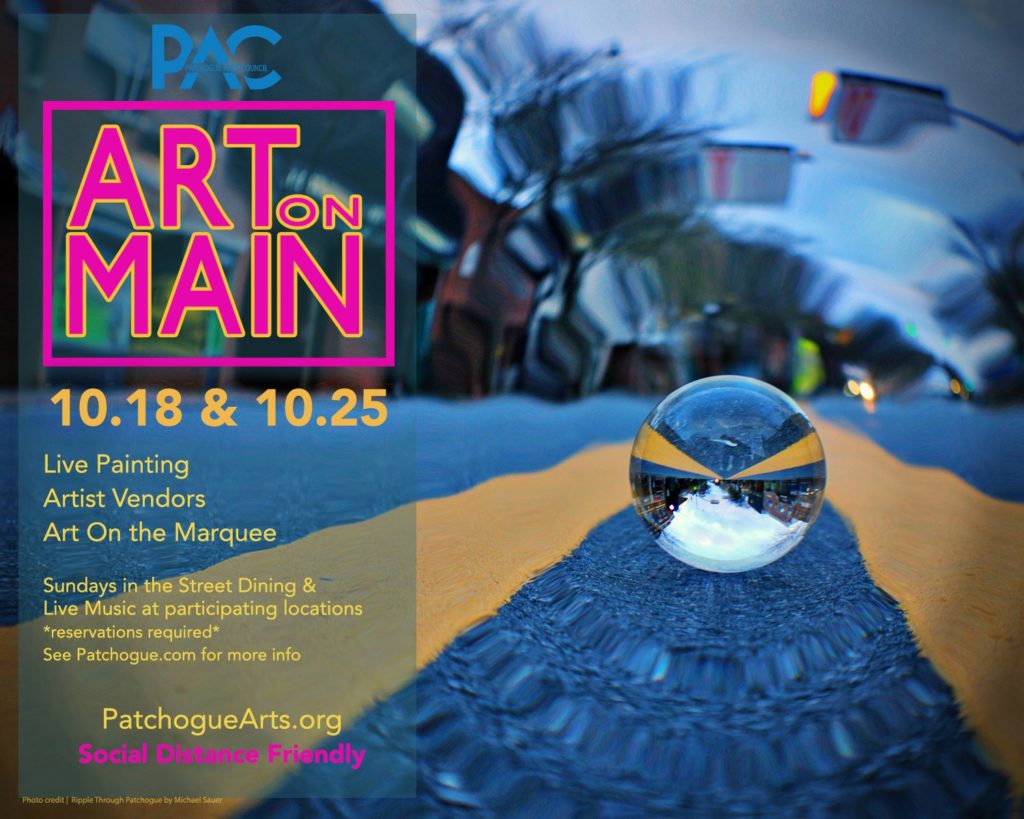 Patchogue Arts Council is pleased to announce Art on Main, a series of PAC Alfresco events that give artists the opportunity to share, sell, and promote their work. We will be bringing the arts district to Main Street with Art on Main!

Art on Main will occupy space East of South Ocean, along Main Street. Participants will be spaced for ample safe distancing.

Live artists will be painting on 4'x6′ foot panels, artists and makers will be selling their works, and the first part of PAC's MoCA L.I.ghts programming will kick off with Art on the Marquee. Walk on over to Terry Street for more are and visit the Patchogue Arts Council • Museum of Contemporary Art gallery space to see our new exhibition Clear Visions.

This event is planned in partnership with the Greater Patchogue Chamber of Commerce and the Sundays in the Street outdoor dining experience. East and West Main Street will be closed to traffic so all can safely stroll, eat and shop along Main Street.

Please join us in efforts to support local artists, eateries, and businesses that make Downtown Village of Patchogue one of the American Planning Associations designated best neighborhoods in the US of 2019.
---
Please help us continue to provide free programming and artist resources like the above!