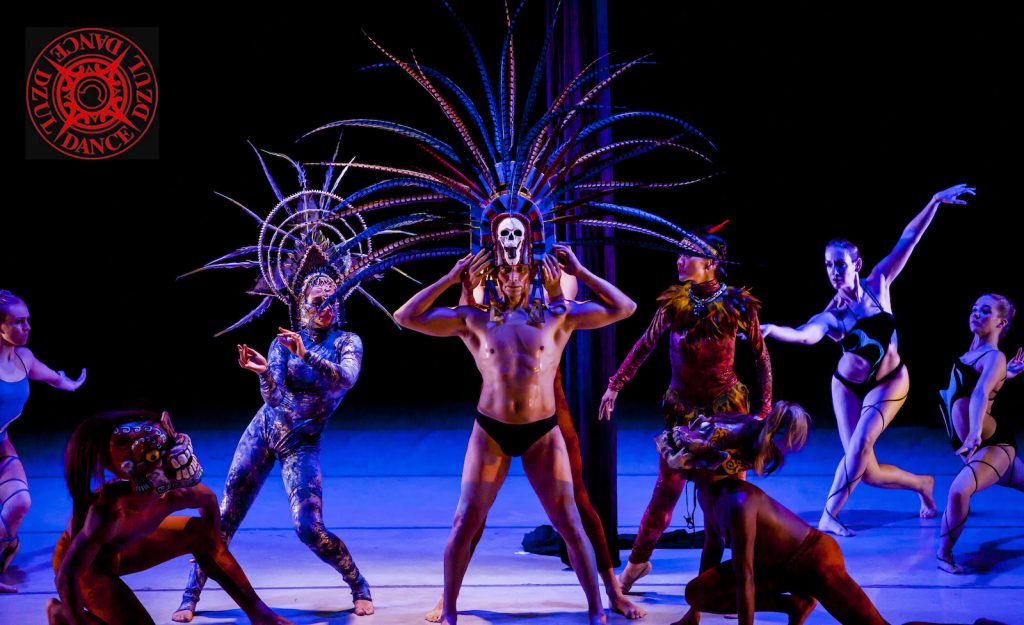 Patchogue Arts Council brings Dzul Dance to present
a new world premiere titled
Mayan Magic
@ Patchogue Theatre for the Performing Arts (PTPA)
September 18, 2022 at 7:00 PM.
Lobby opens at 5:30 PM.
Tickets range between $15-$25 plus fees and can be purchased online anytime at PatchogueTheatre.org or at the Box Office,
(631) 207-1313, 71 East Main Street in Patchogue.
or the button above!

September 19, 2022 at 6:30 PM
PLEASE NOTE THIS PERFORMANCE IS INVITE ONLY AND FUNDED BY PAC.
6:30 PM (Doors open at 5:30 PM for pre-performance activities and art exhibit)
Please note this is a private performance, tickets are not on sale for this evening.

Patchogue Arts Council Museum of Contemporary Art L.I in partnership with the Patchogue Theatre for the Performing Arts is proud to presentthe world premiere of Mayan Magic with DZUL Dance. This special performance is made possible with generous support from the National Endowment for the Arts awarded to the Patchogue Arts Council for 2022 programming. Join us pre-show in the lobby for:

• A special exhibition in the Lobby Arts Gallery curated by the Patchogue Arts Council
•Local Hispanic businesses and organizations
•Family-friendly activities inspired by the performance, provided by Patchogue–Medford Library•Mask presentation from Mayan Magic Dzul Dance's repertoire is designed as an autobiographical, physical narrative that explores pre-Hispanic Mexican and Mayan culture through the eyes of Artistic Director,

Javier Dzul – one of the few contemporary Mayan choreographers in the world. Utilizing elements of dance, physical theatre, contortion and various circus apparatuses, Dzul Dance manipulates space vertically, horizontally and everywhere in between in an attempt to carve out the stories of one of history's most revered and mysterious indigenous civilizations. Serving as a visual memoir, the repertoire introduces the real-life experiences Javier encountered whilst assimilating to modernized society. The reflection of these experiences in the work highlights the inherent trials and tribulations of being faced with a new, colonization induced world that creates a challenging dichotomy of two very opposing concepts of life and culture. The work also serves as a pathway by which to acknowledge how Mayan heritage helped shape Javier's understanding of life, art, magic, tradition, honor, relationships, love and his position in the universe. Dzul's work visually and physically transforms a performance space, inviting the audience to be transported into the story and its exploration of the archetypal universality of the human condition. As such, there is access for an individual from any cultural background or identity to connect a part of themselves to the life of the Mayan – especially Javier's journey – and potentially find awe-inspiring moments of this multifaceted, physical fantasia. Dzul Dance is in service of paying homage to, honoring and holding space for indigenous and ancestral history, as this is the foundation upon which we've built who we are today. It has been known in Mayan teachings that their prophecies and insights foreshadow what may be to come. With that in mind, Dzul Dance offers us a chance to beget rediscovery of our most primal, basic and necessary principals of living life by reintroducing cognizance that we, as one human race, come from common roots, are able to identify where we are presently, and can perhaps take a moment to consider what we want collectively for the future.

This special performance is made possible with generous support from the National Endowment for the Arts awarded to the Patchogue Arts Council for 2022 programming. http://www.dzuldance.org/PatchogueArts.org
Box Office HoursWednesday – Saturday from 12-6pm and later on show nights.(631) 207-1313 | 71 East Main Street, Patchogue NY 11772Tickets can always be purchased online at PatchogueTheatre.org.For a complete listing of shows visit PatchogueTheatre.org.
SPECIAL LECTURE WITH ARTIST AND DIRECTOR JAVIER DZUL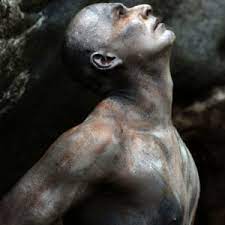 September 14 FROM 6:00 – 7:00 PM VIA ZOOM
Story of a Mayan King | Artistic Director Javier Dzul
Join us for a special talk from artist Javier Dzul, the Artistic Director and creator of Dzul Dance.
Javier Dzul has one of the most impressive and exotic résumés in modern dance. He grew up in the jungles of southern Mexico, the last King of a remote Mayan tribe. Mayan ritual dance was in his blood. Dzul left his home at 16 to study and dance professionally with Ballet Folklorico de Mexico and the national ballets of Mexico and Cuba. Martha Graham granted him a scholarship that brought him to the U.S. for the first time. Since arriving to New York City, he has performed with the Martha Graham Dance Company, Pearl Lang Dance Theater, Alvin Ailey Repertory Ensemble, among others. Along the way, Javier trained as an aerialist and upon incorporating circus arts into his repertoire, he has become the resident dance company at Circus Warehouse (LIC), the lead training facility for circus arts in the tri-state area.
Today, Dzul fuses his Mayan history, the influences of modern dance legends, aerial feats, and his own sinewy, sinuous muscularity in a remarkable alchemy that brings to the stage all the ferocity and grandeur of Mayan culture, still vibrant and thrillingly alive in his work.
See DZUL Dance perform their world premier Mayan Magic at the historic Patchogue Theatre on September 18/19, presented by the Patchogue Arts Council • Museum of Contemporary Art L.I. with special funding from the National Endowment for the Arts.
VIA Zoom Meeting | Email info@patchoguearts.org to register.
ABOUT DACO (Dzul Arts Community Outreach)
Dzul Dance is passionate about community outreach, education and the celebration of Mayan culture, both past and present.
DACO MISSION: To coalesce Indigenous Mexican and pre-Hispanic Mayan culture with present day society through the arts. Where synergistic art forms including contemporary dance, aerial arts, contortion and acrobatics create stories of the past, present, of race and gender, and our inherent role in nature to evoke the formless progression of humanity and reflective examination of life. We invite the community, collaborative artists, and future dancers to join us on an immersive journey, inspiring others to dance with purpose and continue this work with us to bring visibility, creative energy, unity, and healing to others during this time of profound need. (Written by: Danielle Marie Fusco)