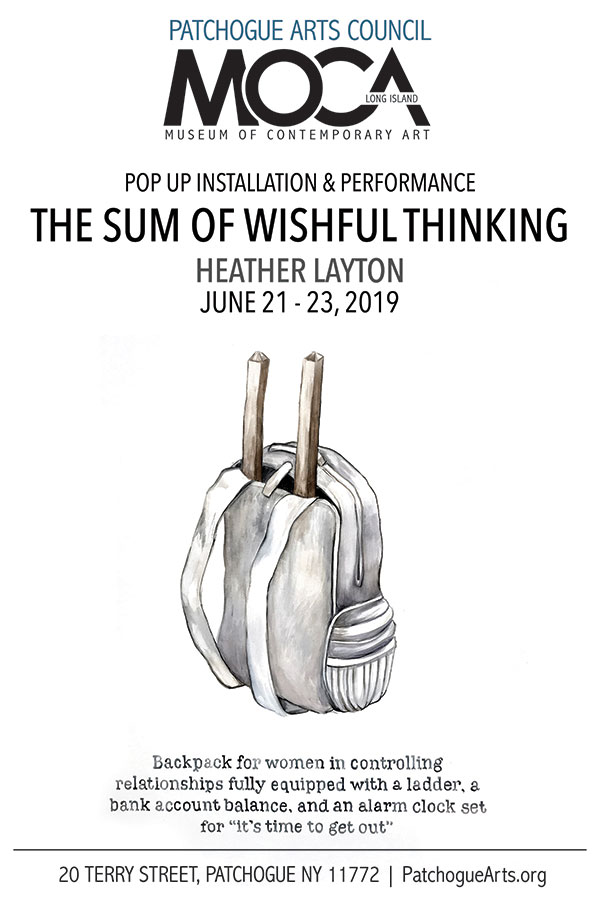 The Sum of Wishful Thinking
A Special Pop-up Installation & Performance by Heather Layton
MoCA LI Gallery
June 21 – June 23, 2019
The Patchogue Arts Council MoCA LI (Museum of Contemporary Arts, Long Island) presents The Sum of Wishful Thinking, a pop-up exhibition by Chicago artist Heather Layton from June 21 – June 23, 2019. Ms. Layton seeks to relieve some of the day to day stress of today's world through imaginative and often amusing inventions. With these "devices, mechanisms, machines, and tools" she seeks to "find common ground" and "restore our shared humanity". On exhibit will be 10 works in which she has transferred the drawings of her whimsical inventions into archival prints on silk.
The artist will be on call for two special performances. The first will take place during the Arts on Terry VIP & Discover Patchogue Launch Party on Friday, June 21 from 7:00 – 9:00 PM. And again on Sunday, June 23 from 12:00 – 6:00 PM. Both will take place at MoCA LI during the Patchogue Arts Council's annual Arts on Terry street festival. Ms. Layton will listen to your personal stressors then devise and draw an implement to alleviate your anxiety.
The Sum of Wishful Thinking is a part of Artful Antics, PAC's summer festival of the arts celebrating "humor, joy, whimsy, and play." PAC exhibitions and events can be found throughout the summer in various locations in the Village of Patchogue.
What: The Sum of Wishful Thinking by Heather Layton
When: June 21 – June 23, 2019
Where: Patchogue Arts Council, MOCA LI,
20 Terry St, Suite 116, Patchogue, NY 11772
About the Artist
Heather Layton is an interdisciplinary artist and arts educator with a particular interest in the role that empathy plays in local and international community-building. Her recent exhibitions include Coping Mechanisms at the Buffalo Art Studio (two-person exhibition with Allen Topolski, Buffalo, NY), State of Our Shared Land at the St. Louis Artists' Guild (St. Louis, MO), 59 Days of Independence at the Ortlip Gallery (collaboration with Brian Bailey, Houghton, NY), Crossings at El Sótono Art Space (Brooklyn, NY), The Magnificent Ascension of Irreplaceable Objects at the At Home Gallery (Šamorin, Slovakia), Home Drone at the Hamden Gallery (collaboration with Brian Bailey, Amherst, MA), Preparing to Lose at Hallwalls Contemporary Arts Center (Buffalo, NY), The Inevitable Defeat of the Tree-Huggers at the PORTIZMIR 3 Contemporary Art Festival (Izmir, Turkey), and The Blind Spot Underground at the Islip Art Museum (Islip, NY). In addition, she has worked on large-scale, community-engaged projects in Karachi, Pakistan, and Nagaland, India. Layton's work has been featured in the New York Times, PBS NewsHour, Huffington Post, Pakistan Today, and in Popular Science magazine. She has been an artist-in-residence at Grand Central Art Center at California State University Fullerton (Santa Ana, CA), the Haslla Art World International Artist Residency (Gangneung, South Korea), and the DFEWA Artist Residency (Mallnitz, Austria). In 2015, Layton started the Common Sense Collective with her husband and collaborator, Brian Bailey, as a cross-disciplinary initiative to find common ground between seemingly different groups of people through artistic, global exchange. Layton received an MFA from SUNY New Paltz in 2002 and a BFA in Art Education from Syracuse University in 1997. She is a senior lecturer of art at the University of Rochester in Rochester, NY, where she teaches courses in painting and socially engaged art. Layton currently lives in Chicago, Illinois.
Exhibit photos below, Installation and Performance photos to come.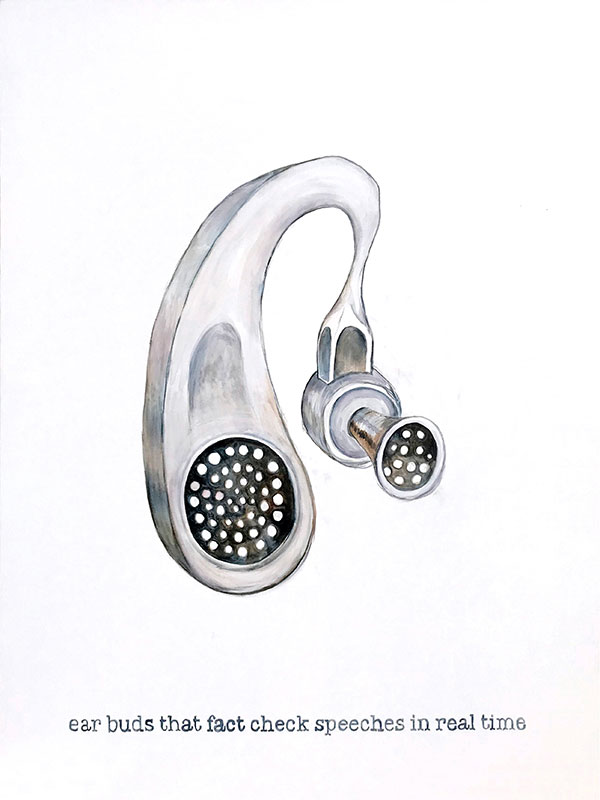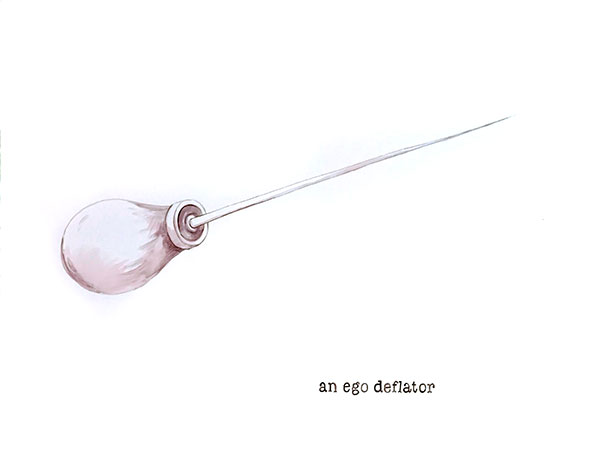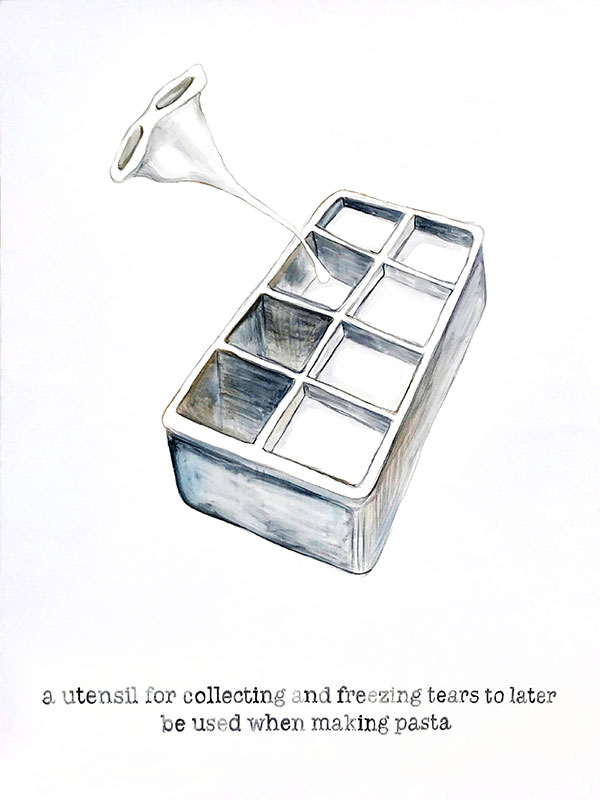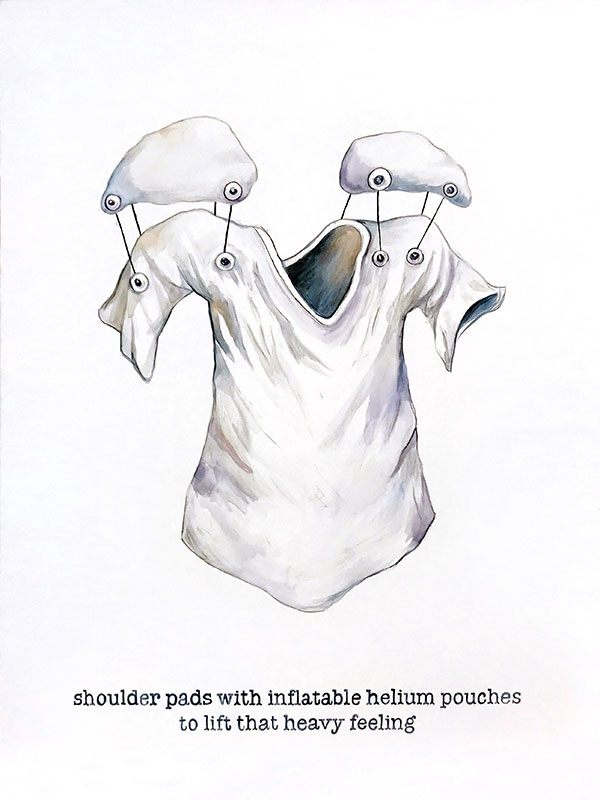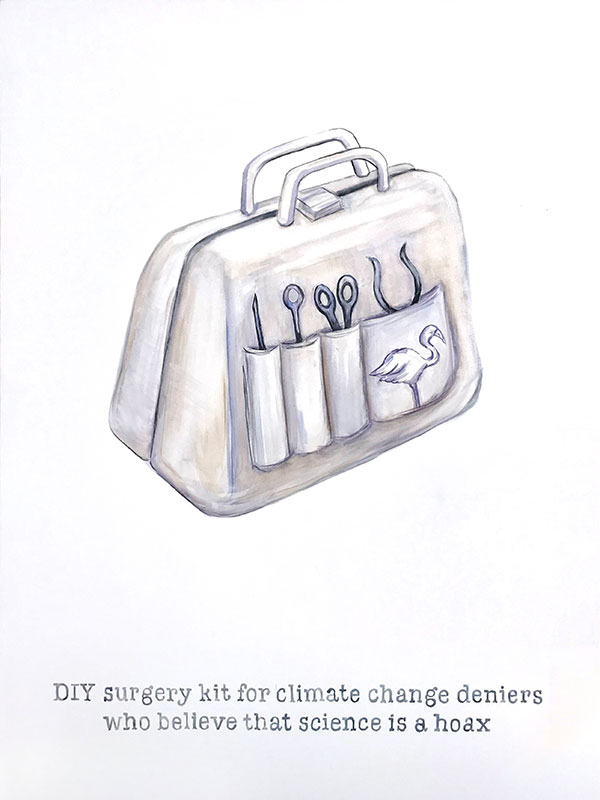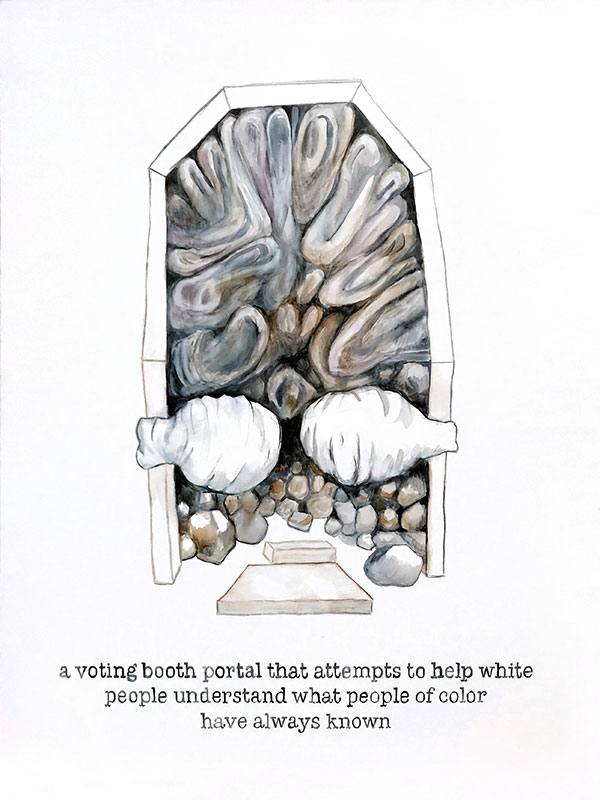 Installation and Performance photos to come.