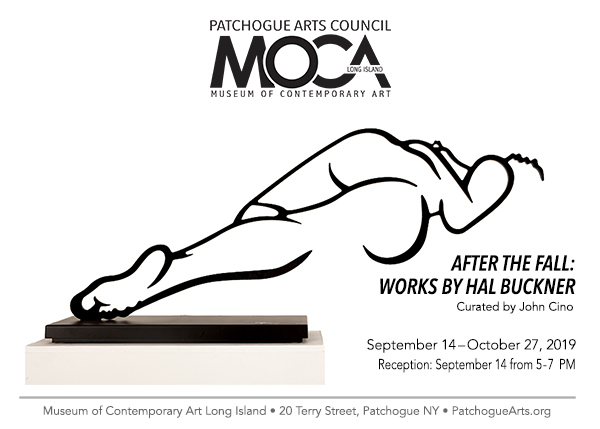 After the Fall: Works by Hal Buckner
PATCHOGUE ARTS COUNCIL • MOCA L.I.  After the Fall: Works by Hal Buckner Curated by John Cino September 14 – October 27, 2019 Artist Reception: September 14, 5:00 – 7:00 PM
The Patchogue Arts Council is pleased to announce a special autumn exhibition entitled After the Fall: Works by Hal Buckner. This exhibition was on view at the Patchogue Arts Council MOCA Long Island, 20 Terry St., Patchogue, New York September 14 through October  27, 2019. A reception with the artist took place on September 14 from 5:00 PM – 7:00 PM.
"Hal Buckner revisits masterpieces of western art and inserts a contemporary female paradigm" states essayist Alexandra Giardano. "And questions how women fit into the broader context of art and history.  The sources for many of Buckner's works are easily recognizable, iconic works spanning art history from Classical Rome, the Renaissance, Baroque to Modern and contemporary pieces.  
After the Fall: Works by Hal Buckner was curated by John Cino and was part of a cross-island collaboration with Farmingdale State College Memorial Gallery. A companion exhibition, Fall from Grace: Works by Hal Buckner was curated by Beth Giacummo and was on view September 16 through November 15, 2019  at the Memorial Gallery, located in Hale Hall, on the campus of Farmingdale State College, State University of New York, 2350 Broadhollow Road (Route. 110).
Companion exhibition: