ARTIST STATEMENT
As a fiber artist and quilter, I am very interested in color, contrast and texture. My work focuses on capturing those visual elements using fabric, fibers and other materials. Living on Long Island and in New York, I am fascinated by nature's patterns, the light and the myriad of rich colors of the unequivocal sunrise and sunsets – and textual details in the naturescapes of the island. Throughout our lives, we are influenced by our surroundings. The landscapes or naturescapes we grew up in helps to make us who we are as artists.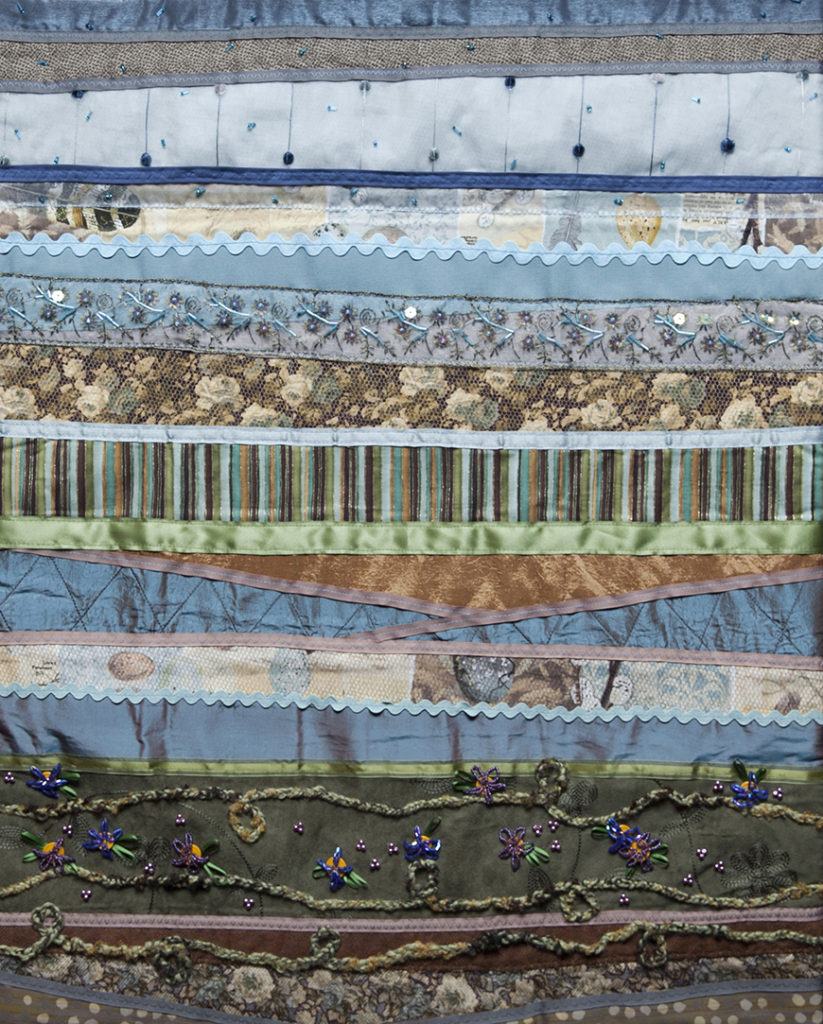 For me, it's the best raw material – local, familiar and in a constant state of change: the ocean of the South Shore, the Sound of the North Shore, the East End and the North Fork, and everything in between – the inspiration is endless. I love the challenge between what I see and want to say, and how I can express it through fabric and fibers. My work often includes mixed media objects, such as fibers, beads, shells and found objects. Working with these and different fabrics brings my work to another creative level. Although it is an evolving process, it's also an exciting exploration, and a wonderfully creative journey.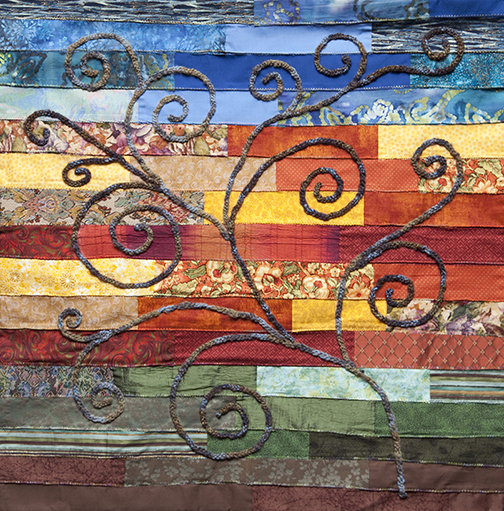 My initial sketches are quite minimal. I often use parts of photographs and my own mental camera, as I prefer the colors and textures to develop as I work. My work explores the simple language of evoking a feeling. And one thing I've learned through this exploration is to let the artwork speak. I try to never get too comfortable with an idea or image. The work will breathe its own life. When I see the expression on a viewer's face and they're experiencing what I've tried to portray, then I know I'm getting it right.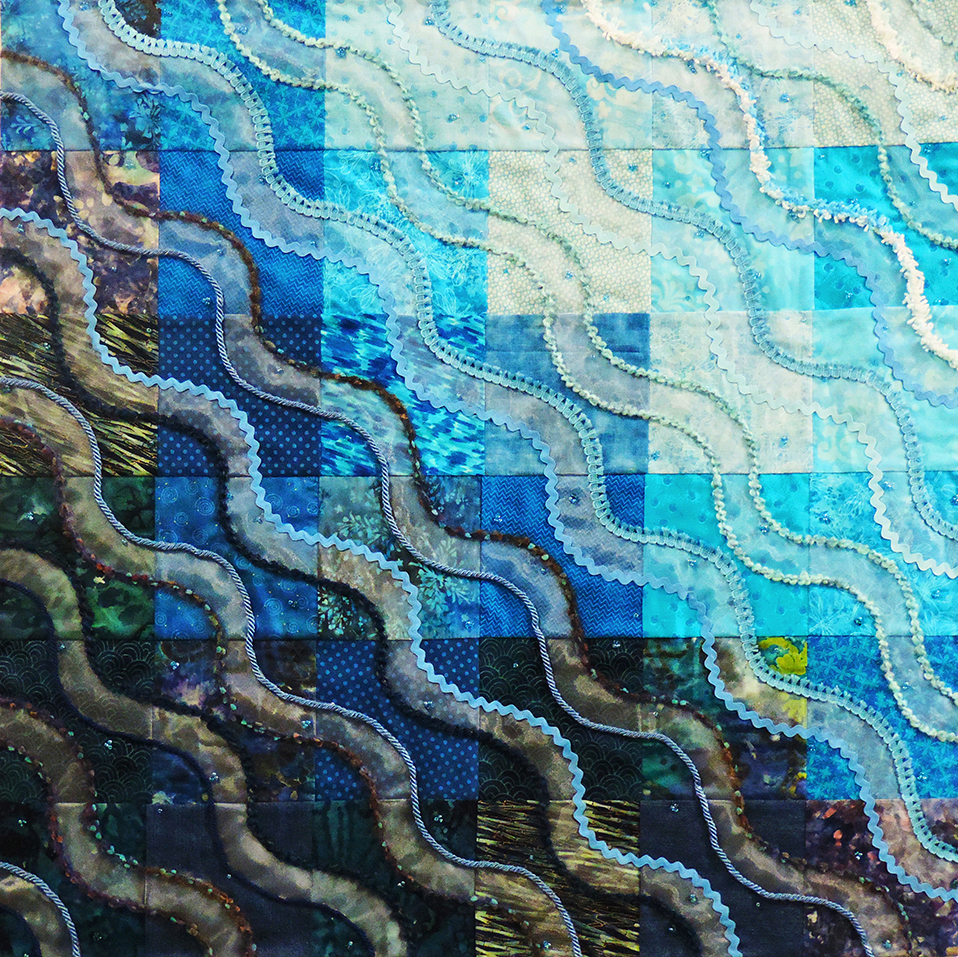 I come from a long line of talented women sewists (sewer/artists). I draw from my younger years; the sewing guidance from my mother and watching my grandmothers work on their needlecrafts and learning from them. It is from these extraordinary women that I developed a love of the fiber arts. The feel and texture of the various fabrics along with the beauty of the needle-crafts, it seemed natural to me to combine those loves into one artistic expression. My background is in art education/studio art with a concentration in painting and fiber arts.
Claudia Mirzaali
Fiber Artist & Quilter