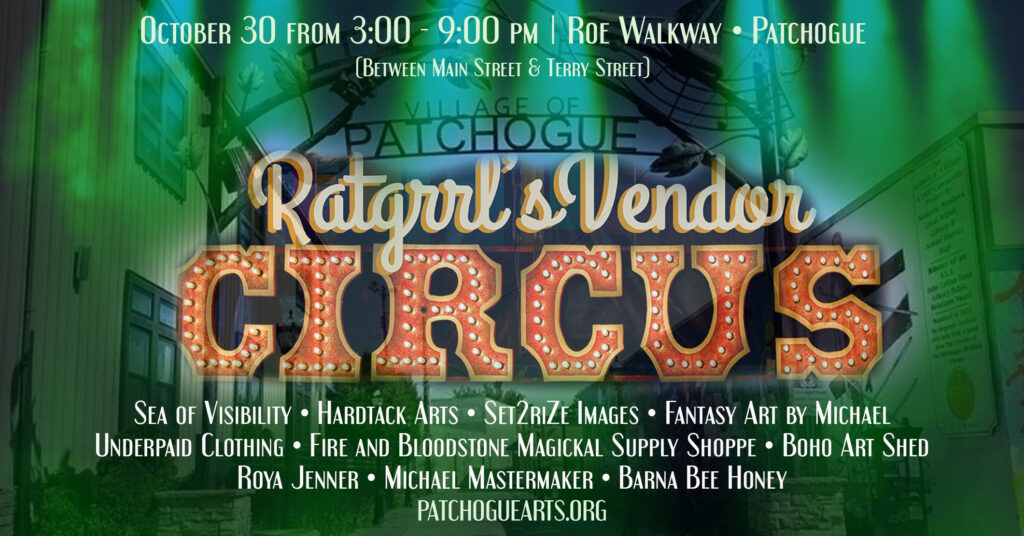 Patchogue Arts Council • Museum of Contemporary Art. Vendors will be taking over Roe Walkway!
Shopping • Snacking • Absinthe
RATGRRL'S VENDOR CIRCUS A selection of L.I's most curious vendors Taking over Roe WalkwayShop local arts from 3:00 – 9:00 PM This event is free and open to the public
Sea of Visibility • Hardtack Arts • Set2riZe Images Fantasy Art by Michael • Underpaid Clothing • Fire and Bloodstone Magickal Supply Shoppe • Boho Art ShedRoya Jenner • Michael Mastermaker • Barna Bee Honey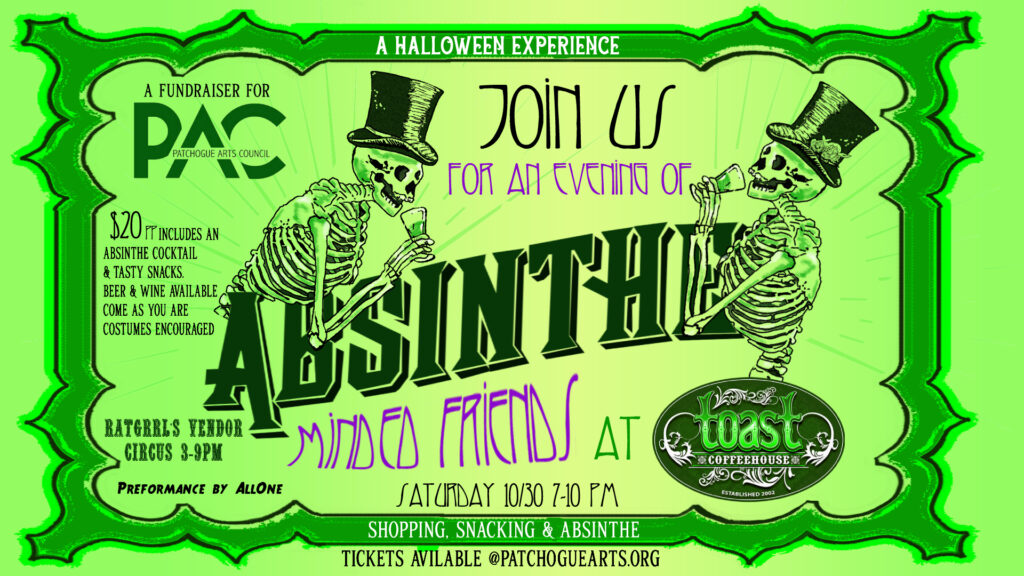 ABSINTHE MINDED FRIENDSThis is a ticketed fundraising event
A unique Halloween experience with the famed green fairy
Join us for an evening of ABSINTHE MINDED FRIENDS
Come Fundraise-a-glass for the Patchogue Arts CouncilSaturday, October 30 from 7:00 – 10:00 PM$20 pp includes an Absinthe cocktail and tasty snacks!
Performance by AllOneSpecial immersive atmosphere Outdoor screening of Nosferatu with score by The "Conversation"Beer, wine, and beverages availableReadings by VoltarCostumes encouraged!
Get your tickets below.