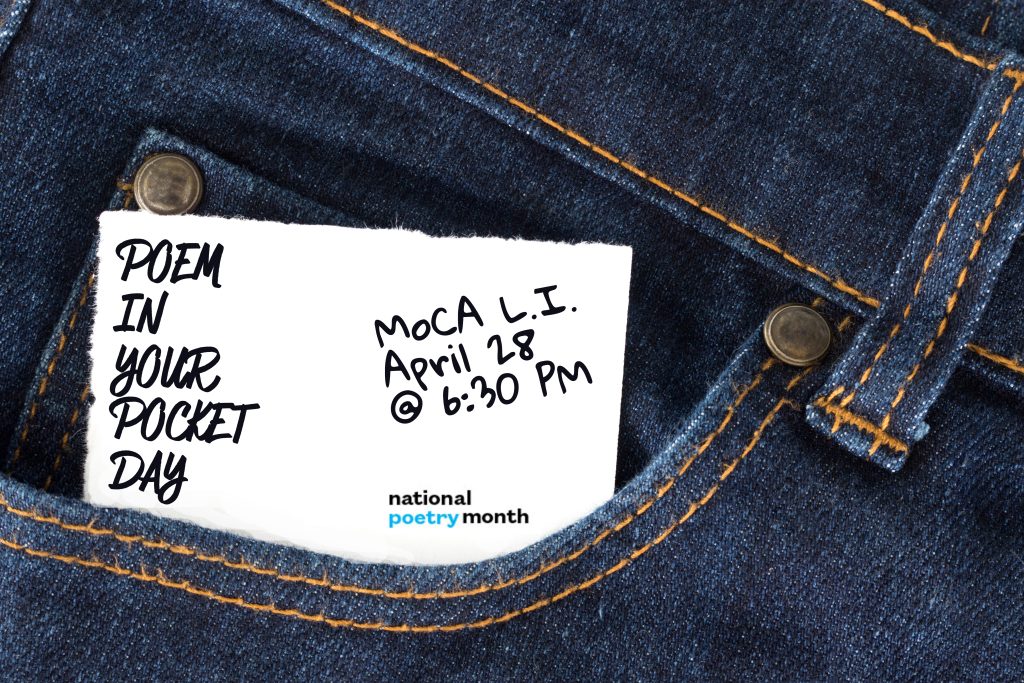 Share a #PocketPoem on Poem in Your Pocket Day
Poem in Your Pocket Day takes place every year on a day in National Poetry Month.
PAC • MoCA's Lit Learning is celebrating National Poem in Your Pocket Day on Friday, April 28 in the museum space at 20 Terry Street in Patchogue.
Join us for a poem-in-your-pocket party April 28 from 6:30 to 8:00.
Have a pocket? Print out a poem. Put it in your pocket. Come to our party and read your poem to the gathered masses!
Read an original poem.
Read a favorite poem.
Don't have a poem to read. No poem-problem. We will have an ample supply to pick from, so you can rip a poem from a pad and read it.
Bring more than one poem and read again if we have a small turn out.
Refreshments and nibbles will be on hand for all.