I am a Scottish born Artist now residing in Bayport/ Sag Harbor, New York. My love of art was rekindled about 10 years ago (usual stuff–life got busy, etc.). My passion grows with each painting as I start to see it come alive with colors and activity. Over these last years I have completed multiple subjects: ocean views, landscapes, castles, cathedrals, and bridges. Some of these themes are derived from my native Scotland and some from places I have vacationed here in my new homeland.
My influences are first and foremost everything I see, feel, and places and sights I have experienced, but I've always particularly loved the works of The Impressionists: Degas, Gauguin, Pissarro, and Paul Cézanne to name only a few. In my work, I attempt to embody and capture the realism and depth of the object or figures as painted as I try to create art that speaks to the mind and the soul of the onlooker.
I have recently strived to widen my horizon and try to demonstrate the human emotions that we all go through: love, sorrow, pain, and despair. In my paintings I utilize a lot of earth tone colors that embody warmth and tranquility, allowing the viewer to feel serenity. These latest 3 examples of my artwork takes a serene view of religious, spiritual and historical figures originally portrayed by the Old Masters.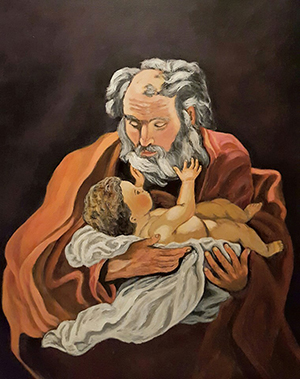 A study of Giovanni Battista Gaulli's painting of St. Joseph and Baby Jesus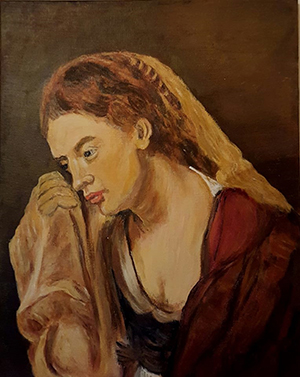 A study of Rembrandt's Weeping Woman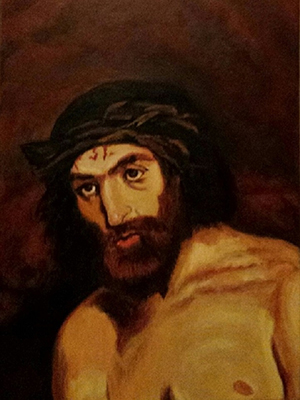 A study of Edourd Manet's The Head of Christ