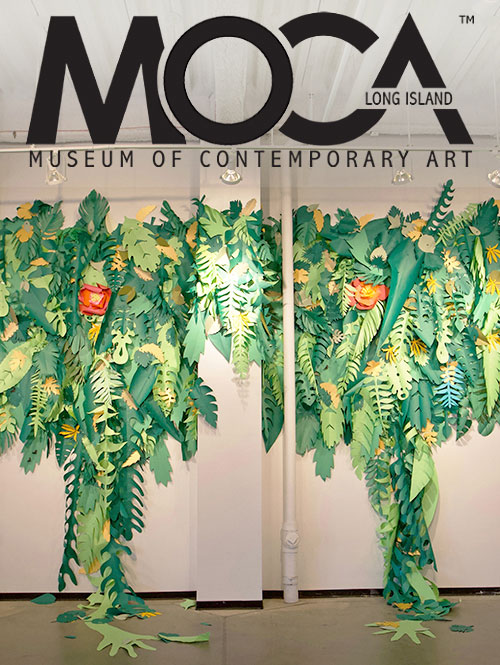 MoCA LI Gallery & Office Hours:
Thursdays & Fridays: 2:00-7:30 PM
Saturdays & Sundays: 1:00-5:00 PM
---
Next Exhibition
PAINT THE GREAT SOUTH BAY: AT PLAY ON THE BAY @ MOCA L.I.
The Patchogue Arts Council is pleased to announce the 2019 Paint the Great South Bay: At Play on the Bay exhibition will have prizes awarded by Dr. Kathryn Ko.
The exhibition and wet paint sale will take place at MOCA L.I. on August 25 from 1:00 PM – 5:00PM. This exhibition and reception is free and open to the public. All works will be for sale and prizes will be announced at 3:00 PM.
This special exhibition will be in place through September 1, 2019.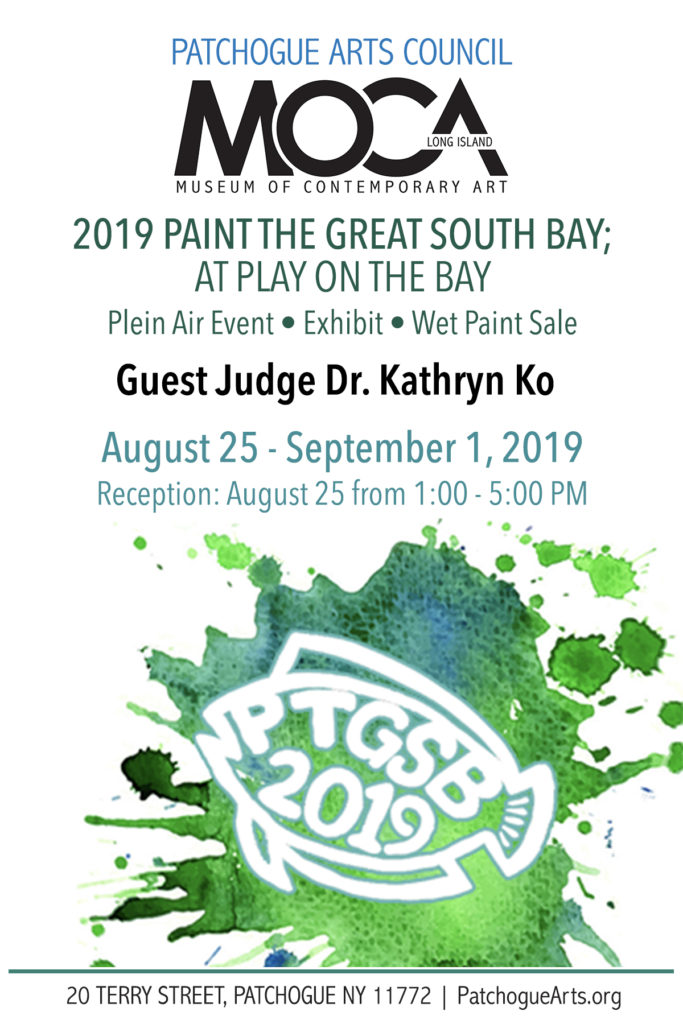 ---
The Sum of Wishful Thinking @ MoCA LI Gallery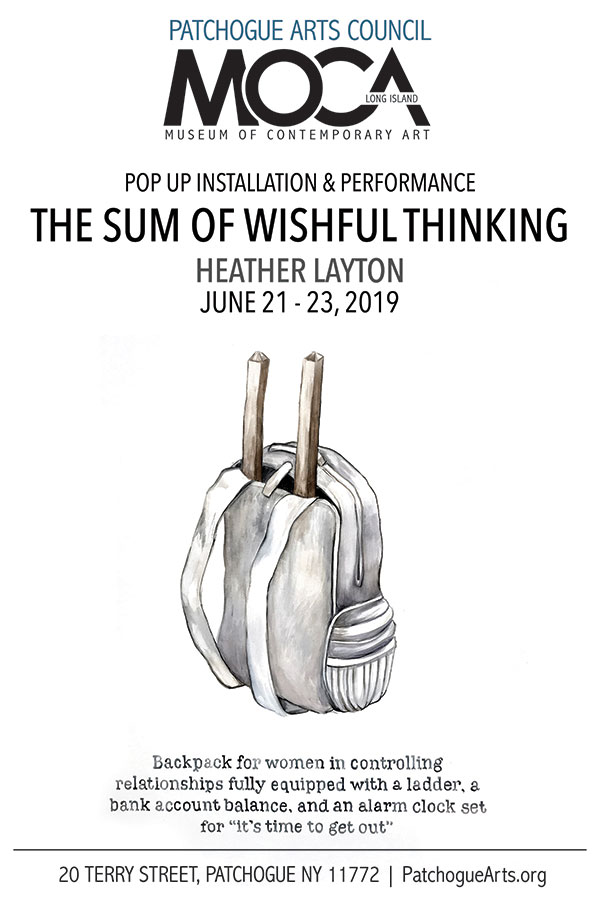 The Sum of Wishful Thinking
A Special Pop-up Installation & Performance by Heather Layton
MoCA LI Gallery
June 21 – June 23, 2019
The Patchogue Arts Council MoCA LI (Museum of Contemporary Arts, Long Island) presents The Sum of Wishful Thinking, a pop-up exhibition by Chicago artist Heather Layton from June 21 – June 23, 2019. Ms. Layton seeks to relieve some of the day to day stress of today's world through imaginative and often amusing inventions. With these "devices, mechanisms, machines, and tools" she seeks to "find common ground" and "restore our shared humanity". On exhibit will be 10 works in which she has transferred the drawings of her whimsical inventions into archival prints on silk.
---
MOCA LI Gallery News
---
Solo & Group exhibits of distinct vision by regional artists are presented to visitors. Mission Statement: The Patchogue Arts Council is dedicated to serving the community by encouraging, promoting and supporting the arts.
---