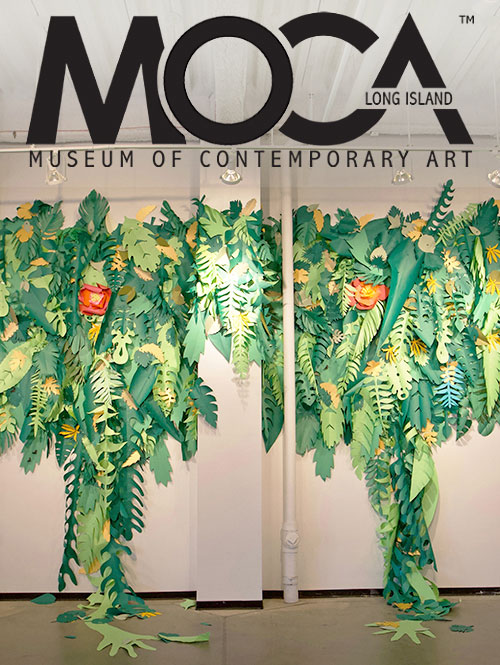 MoCA LI Gallery & Office Hours:
Thursdays & Fridays: 2:00-7:30 PM
Saturdays & Sundays: 1:00-5:00 PM
---
Current Exhibition
Science Faction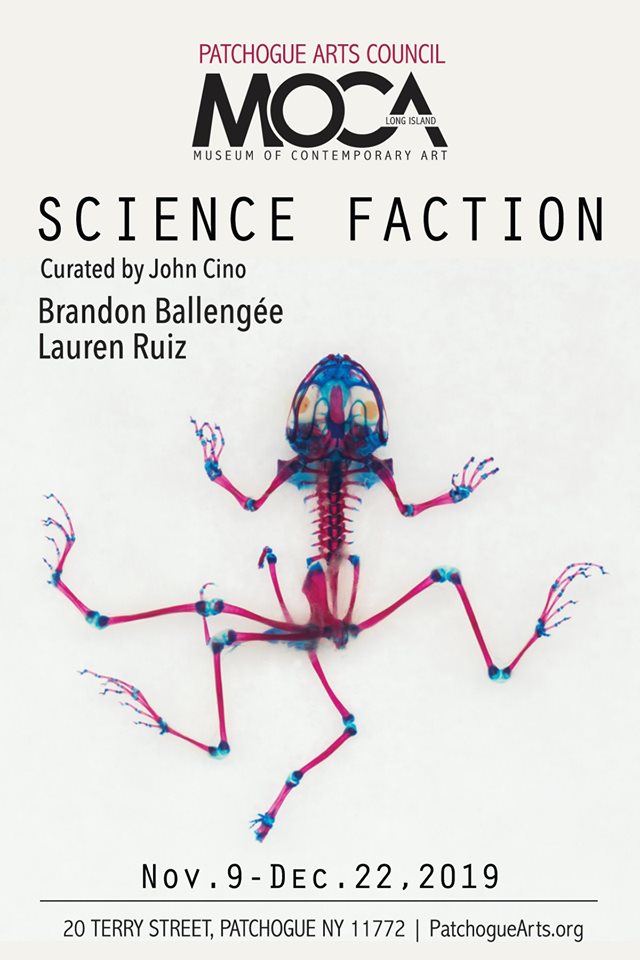 PATCHOGUE ARTS COUNCIL • MoCA L.I.   Science Faction Curated by John Cino November 9 – December 22, 2019
Artist Reception: November 9, 5:00 – 7:00PM
We live in a time where truth and fiction are blurred, where basic tenets of science are questioned, not for their efficacy but for political gain, when factions call empirical science fiction because it doesn't jibe with their world view or satisfy their profit margin. The artists of Science Faction have chosen uniquely creative paths to examine the distinctions between empirical fact and wishful fiction.
Brandon Ballengée, a visual artist, biologist, and environmental educator based in Louisiana who creates transdisciplinary artworks that are both beautiful and disquieting, inspired by his ecological field and laboratory research. He offers aesthetically pleasing images of the adverse effects of ecological disruption.
The work of Lauren Ruiz explores the intersection of fact and faith. She has created a narrative arc that begins with a futuristic world where plastic can be mined and used to replace human tissue. The products of her invented science are presented as religious iconography.
Combined these artists give us pause to consider our species' relationship to its home
---
MOCA LI Gallery News
---
Solo & Group exhibits of distinct vision by regional artists are presented to visitors. Mission Statement: The Patchogue Arts Council is dedicated to serving the community by encouraging, promoting and supporting the arts.
---