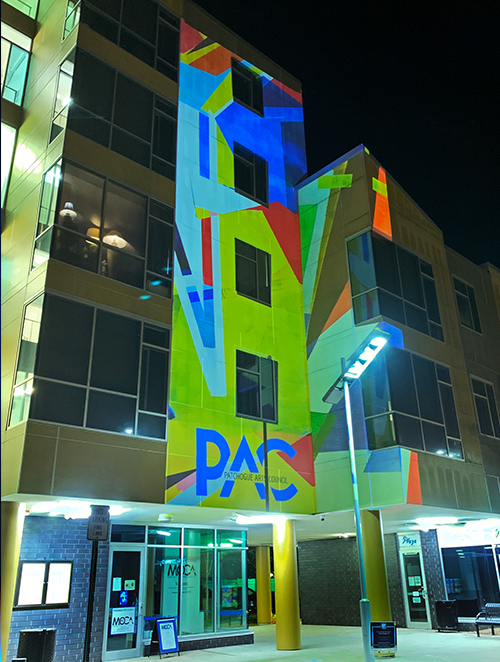 Events take place in the MoCA LI Gallery, Satellite Galleries and in locations around the Village of Patchogue.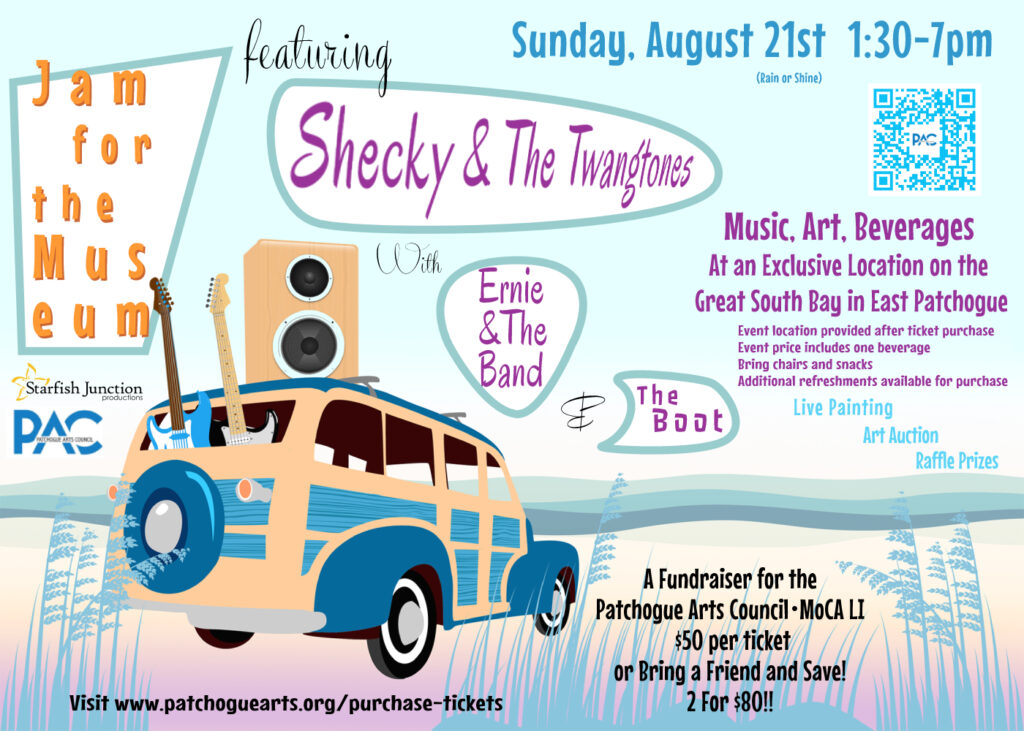 JAM FOR THE MUSEUM Sunday, August 21st, 1:30-7 PM
This benefit concert supports MoCA L.I. and the Patchogue Arts Council; building communities and providing opportunities for all the arts.
This summer we are going back to the beach! We are bringing you an exclusive musical experience at a private location overlooking the Great South Bay. First up, and new to the scene, The Boot will kick up some sand. Next, Ernie and the Band will jam with original and classic songs. Lastly, what would a beach party be without the surf rock sounds of Shecky and the Twangtones!
The event will be teeming with art activities including a raffle of original art and live painting by Michael Krasowitz. Check out Michael's new mural on the Southside of the Patchogue Library ( PAC's annual mural project with PMLIB)! Bring a picnic basket and your favorite lawn chair. One beverage of choice is free with your ticket purchase. Tickets are $50 each, or bring and friend and save – 2 for $80!
This is a ticketed event. Space at this beautiful location is limited, please get your tickets today by clicking the link below!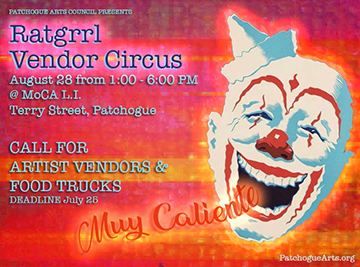 RATGRRL'S VENDOR CIRCUS ON TERRY STREET
Sunday, June 12 from 1:00 – 6:00 PM
Are you ready for the heat wave?
Terry Street will be muy caliente on June 12 from 1:00 – 6:00 PM
That's not double vision you have…
Over 25 artists and vendors will be taking over Patchogue's official arts district just one block south of Main Street, Patchogue.
This event is free and open to the public.
MAYAN MAGIA September 18, 2022 at 7:00 PM. Patchogue Arts Council & Patchogue Theatre presents Mayan Magia – Dzul Dance @ Patchogue Theatre for the Performing Arts.
Tickets range between $15-$25 plus fees and can be purchased online anytime at PatchogueTheatre.org or at the Box Office, 
(631) 207-1313.

September 19, 2022 at 6:30 PM
PLEASE NOTE THIS PERFORMANCE IS INVITE ONLY AND FUNDED BY PAC.
6:30 PM (Doors open at 5:30 PM for pre-performance activities and art exhibit)
Please note this is a private performance, tickets are not on sale for this evening.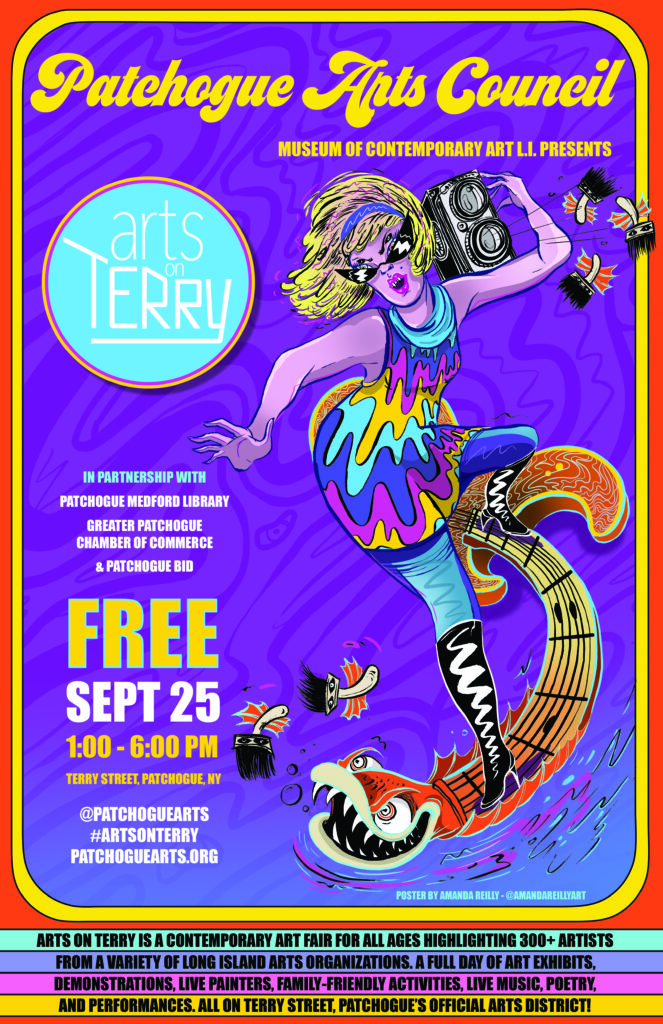 ARTS ON TERRY (AOT)
September 25, from 1:00 – 6:00 PM
A contemporary art fair for all ages highlighting 300+ artists from a variety of Long Island Arts organizations, each exhibiting a curated selection of works representing its respective community in 17+ different pop-up galleries, 35+ individual artist booths, 17+ street artists. 2022 PAC will introduce the PAC Paint Showdown – you'll have to come a see it for yourself!
AOT is a full day of art exhibits, demonstrations, live painters, family-friendly activities, live music, poetry, and performances, all on Terry Street, Patchogue's official arts district!
Event News
---